You've got to feel sorry for books: they have a lot to contend with. TV and computer games were bad enough, what with that deadly combination of moving images and sounds, but now there's the Internet, and all the things that come with 24-7 interconnectivity on a global scale. What chance does the humble inked page stand?
As it turns out, quite a good one. It's an interesting paradox that social media are bashed for dumbing down entertainment and that young people are often criticised for their supposed short attention span and general fickle-mindedness - and yet YA literature is one of the most buoyant segments in publishing.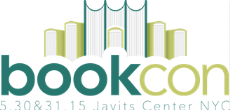 I discuss this apparent contradiction with Sophia Rossi, co-founder of online community for girls HelloGiggles. Sophia will soon take part in the upcoming BookCon expo, where she will join Tavi Gevinson, star of This Is Our Youth on Broadway and founder of Rookie, on the 'Girls Online' panel, a discussion on the impact of social media on teen culture - including, of course, reading habits.
Sophia Rossi and the power of Girls Online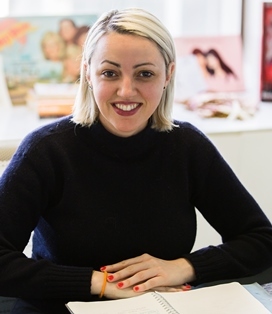 Sophia is no stranger to YA culture: a producer and a writer for shows such as Glee, The Hills and The City, she co-founded HelloGiggles with best friends Zooey Deschanel and Molly McAleer. The website is an eclectic mix of pop culture, commentary on topical news, friendship, and all aspects of human relationships. With 12 million unique visitors a month and a twitter following 160 thousand people strong, it provides a safe environment for girls of all ages and from all walks of life to discuss themes affecting their everyday lives. It's from these girls' experiences that Sophia's debut book, A Tale of Two Besties was born. The book tells the story of inseparable friends Harper and Lily, who, heading to two different high schools, vow to always stay true to each other. But as summer ends and school starts, life brings an unexpected turn as 'gawkward' Lily begins to thrive in her creative school setting, while 'casual-cool' Harper struggles to find her place.
I connect with Sophia on Skype (which seems fitting in the great scheme of things). Her hair is slicked back and she's wearing a simple T-shirt. While in Dallas it's 9.30am, here in Hong Kong (where I live) it's 10.30pm. Which means we start our conversation apologising for our respective tired looks: I'm a little sleep-deprived and she's been travelling for the last three days. It all feels hearteningly relaxed.
I ask Sophia about her upcoming BookCon appearance and the relationship between social media and reading. Can the internet actually foster a passion for reading?

In her mind, there's no doubt that the answer is yes. "What the internet brings together is fandoms. If you're a fan of something, and you know someone else is a fan of something, you are highly likely to engage with each other." And engagement is at the heart of the matter. The new generation experiences literature through several media: they enjoy the deep sense of connection that comes with reading a book, but after the last page is turned, they have a chance to re-engage with the book all over again. They vlog about the story on BookTube, put together elaborate cosplay dresses, write fan fiction. "It's really interesting," says Sophia. "People are such big fans of the books they're reading and the shows they're watching, they're themselves writing about them, they're now producing their own related content."
The new generation of readers certainly approaches literature in a much more 'hands-on' way. In many ways, this puts them in the driving seat - they have stronger control in the way they decide to engage with stories. In light of this, how can writers, publishers and events such as BookCon remain relevant to them?
For Sophia, the key is to tap into the emotional experience of youth. "Just being authentic and reminiscing - I find that what today's girls want to feel is very similar to what you felt at their age. I feel sometimes people are too quick to say 'oh, you're young, it's different for you', but actually a lot of these things are pretty universal. We had a meeting last night about the book [A Tale of Two Besties], and these two sixty-five year old librarians came, and asked 'what do you think about older besties, best friends who have kids and grandkids and dogs and I was yeah, you're still besties!" It's the emotional experience that counts. "You always remember the feelings you had in every situation more than you remember the actual details of the situation. Emotions are truly universal."
But writers should resist the temptation to impart hindsight. "It's not like 'oh, it gets better, don't worry'. It just really works when you're not talking down to them." In other words, it's important to keep the storytelling immediate, to stay in the moment. After all, this is what makes YA literature such a powerful reading experience: emotions are heightened, exactly because they're experienced for the first time and exactly because of the uncertainty about the future.
But isn't teen life today simply too different from what we experienced in our internet-less and cell-free youth? Access to social media is not without complexity and teens today have a whole set of worries that were never on our radars. The internet can be a place of contradictions, it can both connect and isolate; it can be a place for self-expression - as well as a place where cyber-bullying can happen.
Sophia is mindful of this, and keen to stress the importance to keep a safe internet experience. She advises girls, especially younger girls, to stay within their group of friends as much as possible, and not to overshare. "It's important to remember that there is a difference between having a discussion and revealing too much, for example revealing your location or posting about arguments with your friends instead of talking to them about it. Sometimes people can use social media as a distraction to face real things."
When safe platforms are provided, however, the online experience can be empowering. Sophia sees this in the way young girls engage in discussions on the HelloGiggles community. "For example, I found with HelloGiggles there is such a big discussion around body image that really helps the conversation and moves it forward. These girls are not only aware of what the issues are, but they have people to talk to about it. They're no longer keeping it all inside, feeling bad about themselves. There's the 'ask her more' campaign or the 'Dove campaign for real beauty', all these initiatives are allowing girls to have this discussion in a way that makes them feel safe. I think this is actually a big opportunity. You can read really personal, really emotional stories. We had a boy telling us he came out to his friends after reading a post about somebody whose father was transgender and how supportive the response to that story was. I feel that the feedback really becomes powerful and positive, because someone has shown their vulnerability."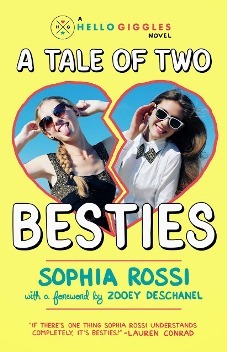 I ask Sophia about Besties. I want to understand more about her inspiration, and how her own experience interacting with the HelloGiggles community shaped her as a writer.
"As we were getting started on HelloGiggles we had a lot of contributors that were thirteen, or around that age, and I noticed how active these girls were and the level of communication that they were having online. They would be writing for us and mentioning some of the classes they were in; things like 'environmental studies' or 'Japanese cinema' and I was like, wait what? I didn't go to college, so I'm hypersensitive to education, and I thought this was really interesting, the concept of curating individuality and how the environment can be such a big deal on these girls' personality."
What about the central conflict in the book - the strain that following your own path can put on friendship?
For Sophia, the answer is working with kindness. "You never want to be the one who regrets it. Fighting mean is just unacceptable. It's important to give people space to figure things out. People tend to be sensitive to change, but it's important for yourself to change and then figure out what that friendship looks like, whereas you can't really control how other people are going to change."
She also cites her obsession with the Sweet Valley High books series as an important source of inspiration. "When I was young I read about 200 of them!" The books chronicle the story of identical twins Jessica and Elizabeth Wakefield, as they attend Sweet Valley High school in California. "As I started writing I realised that there are a lot of similarities between the twins and best friends. They share that equal level of closeness."
And her experience as a writer and producer for teen shows such as Glee, The Hills and The City?
She tells me this helped her build a voice she felt comfortable with. "My voice is very much a product of my environment. I don't feel like I'm this original voice, I feel like I 'consume' so many feelings around me that in the end I'm able to articulate them. I'm so observant to feelings ... I don't really notice people's outfits, or what they look like, but I notice if she looks like she's in a bad mood, or if he looks like he's upset. That's like my super hero power. And I feel that in those shows, the storytelling was so real because the people were just so real. All those situations were things that could happen and did happen."
Finally, I ask Sophia about what other BookCon discussions she's looking forward to, and I'm not surprised to hear that the answer is Mindy and BJ (this is shaping up to be one of the most anticipated panels), as well as John Green's discussion on Paper Towns.
And any book recommendations? "One of our contributors, Akilah Hughes is bringing out a book of essays, which will soon be published by Razorbill. So of course I'm really excited about that and looking forward to it!"
Last week, I connected with Sabaa Tahir, author of YA fantasy An Ember in the Ashes, on her participation to the BookCon panel 'Faraway Lands'. You can read the article by clicking here.