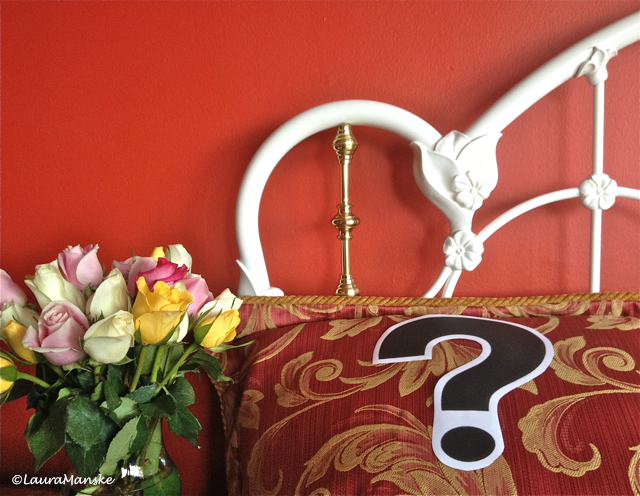 It's delicious fun to return to your hotel room after dinner and discover a little wrapped chocolate perched on your pillow. (If only that would happen at home!) Now lodgings that want to dazzle guests even more are putting extra effort into their evening treats by incorporating the spirit of the destination.
Here are some favorite getaways around the world and their pre-snooze in-room gifts -- all complimentary with turn-down service.
DON'T WORRY, BE HAPPY
Omni La Mansión del Rio in San Antonio, Texas
Cheerfulness is encouraged at this hacienda-inspired hotel located on historic, festive River Walk. Centuries ago, Yanaguana Indians (the area's first settlers) created "worry dolls," believed to help banish one's troubles. Today, this Omni jewel continues the age-old tradition by placing a hand-painted box of miniature worry dolls on your bed, along with encouragement to slip one under your pillow for wishful fret-free shuteye. And then, to further instill an upbeat mood, the dolls can be packed into your luggage to go. Smiles across the miles!
TWINKLE, TWINKLE!
Four Seasons Resort Scottsdale at Troon North, in Arizona
In the Sonoran desert, near foothills of Pinnacle Peak, this gorgeous, adobe-casita resort boasts an expansive, ink-black night sky. As dusk falls, a constellation chart, calibrated to that evening's specific celestial position, is left in your suite, which is also equipped with a high-powered telescope. This is a stellar moment to step outside, consult your heavenly map (to keep), and wish upon a star. Or many!
TASTEFUL OOH-LA-LA
Capella in Washington D.C.
In the Georgetown neighborhood, next to C&O Canal, this intimate and indulgent hotel whips up an ambrosial bonus for guests' first night: a whimsical, charming "macaron tree." Festooned to a branch are mini-floral bouquets and delectable French macarons, hung in beribboned transparent bags. Perfect for plucking!
C IS FOR COOKIE
Big Cedar Lodge in Ridgedale, Missouri
In the lush Ozark Mountains, this rustically genteel hideaway celebrates an evening ritual of delivering to all guest rooms a freshly baked gingerbread "Wish Cookie," shaped like a cedar tree, via an employee dubbed the "Cookie Lady." Based on the Swedish Pepparkakor cookie, you are instructed to place it in your hand, tap its center, and if the cookie breaks into three pieces, then your wish will come true! For most guests, that is happily the way the cookie crumbles.
SCENTS-IBLE SOPORIFIC
The Farm at Cape Kidnappers in Hawke's Bay, New Zealand
Lavender has calming qualities, though you'd likely not need a relaxation catalyst while vacationing at this awe-inspiring 6,000-acre, Relais & Chateaux property that is graced with rolling pastures, a spa, and a golf course. Still, for your dozing delight, aromatic sprigs from The Farm's own lavender fields top guests' pillows at nightfall. Deep breath.
S'MORES & MORE
Inn by the Sea in Cape Elizabeth, Maine
Overlooking the Atlantic Ocean and long picturesque Crescent Beach, the gracious Inn by the Sea spoils guests on their first night with delectable "welcome s'mores" -- homemade marshmallows dipped in chocolate and rolled in graham cracker crumbs. On following night tuck-ins, cookies are prettily plated.
LOVIN' SPOONFUL
Kinsterna Hotel & Spa in Monemvasia, Greece
This elegant boutique hotel, transformed from a Byzantine-era bolthole on the outskirts of the southern Peloponnese town of Monemvasia, serves up "spoon sweets" in rhythm with the season's harvest. For example, through September, its Kinsterna Vineyard produces Kydonitsa and Mavroudi grapes, which the chef mixes with ginger and cinnamon, then leaves bedside. Later this year, sundried figs from its garden will be glazed with chocolate.
QUOTABLE NOTABLES
Mandarin Oriental in Bangkok, Thailand
Food for thought: At this legendary hotel, located on the banks of the Chao Phraya River, guests are sent to slumber with sleep-themed "words of wisdom" notes, such as Bob Dylan's "I'll let you be in my dreams if I can be in yours," presented with a fresh orchid.
FRAMED!
Gramercy Park Hotel in New York, New York
Art is at the heart of this hip hotel, which heralds a multi-million dollar collection of rotating 20th-century works from art icons, such as Andy Warhol, Jean-Michel Basquiat, Keith Haring, and Damien Hirst. Each guest room features original photographs, curated by Magnum Photos, and the stylish turn-down cards offer you background info on the pics and photographers.
LET THEM EAT CAKE
Westin Grand Cayman Seven Mile Beach Resort & Spa in the Cayman Islands
This soothing tropical paradise cooks plenty of scrumptious cuisine at its multiple restaurants. But there is always room for a little bit more before snuggling into Westin's signature Heavenly Bed®. Focus attention on your nightstand culinary bonanza -- a Tortuga Rum Cake, made from a four-generation-old family recipe.
NOCHES NACHOS
Capella Pedregal in Cabo San Lucas, Mexico
On Mexico's lovely Baja California Peninsula where the Pacific Ocean meets the Sea of Cortez, near iconic rocks known as Land's End, the luxurious Capella Pedregal resort elicits shouts of "Olé!" with its nighty-night flight of chips, guacamole, and mini-Coronas on ice. Muy bueno!