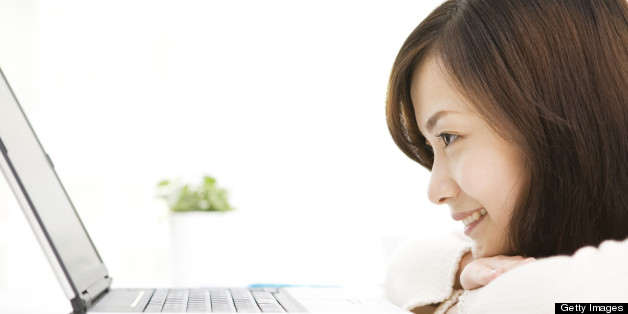 Deciding what to include in your online dating profile is not easy. First, you have to figure out what you want to say about yourself, and then you need to figure out how to say it in a unique and engaging way. Talk about pressure! As the Managing Editor for Spark Networks, owner and operator of JDate.com, the leading online community for Jewish singles and ChristianMingle.com, the largest and fastest growing online community for Christian singles, I've seen it all when it comes to online dating profiles -- the good, the bad, and the "why would you say that?!"
Since your profile is the very first impression you give online, it's important to make sure you use the space wisely! Write about yourself by answering fun and intriguing questions such as: What do you like to do in your free time? What are your greatest achievements? What is the one book you can read over and over again? Start with these and then share more about your personal story. However, just as important as what to include in your online dating profile is what not to include. Here are 10 "don'ts" to avoid putting in your online profile:
Anything Negative. If anything in your online profile comes off as a complaint, criticism, or grievance (i.e. "I hate country music," "Cat lovers need not apply," or "No drama, please!"), then you need to eradicate it ASAP. Your matches want to hear about the activities you like to do, so focus on those!
Can't, Won't, Don't, Etc. Words like "can't," "won't," "don't," "never," or "hate," often come off as pessimistic. Think about it, when you read another dater's profile and it's filled with phrases like, "I can't handle dating a morning person" or "I would never waste my time with someone who doesn't work out," doesn't it put you off? Leave out these words to ensure you're not turning off someone special.
"Ex" Language. Yes, your last relationship may have taught you a lot about who you are and how to be in a healthy relationship, but save that discussion for another time. Your online profile is meant to help other online daters get an idea of what it would be like to date you, not what it was like for you to date your ex.
Empty Adjectives. Whether you're writing your online profile or a screenplay, empty adjectives should be left out. Avoid using terms like "pretty," "great," "fun" or "nice." Since these words can't be proven until someone gets to know you, it's best to "show, not tell" by explaining how you're "nice" or why you're "fun" to be around.
Self-Deprecating Humor. Ah, self-deprecation, a tool making it oh-so-easy for us to feel more comfortable in tense situations (like first dates). Unfortunately, this defense mechanism simply undervalues and minimizes our talents. You may think you're being funny by using self-deprecating humor in your online profile, but you're really just selling yourself short and missing an opportunity to show someone special just how special you are!
Poor Photo Choices. I know you love that picture of yourself on your last trip to Vegas where you look smokin' hot -- the only problem is that it's five years old, you're wearing sunglasses and your ex is in the photo (that's breaking another one of my rules)! When it comes to picking a main profile picture, stick to using a recent and in-focus headshot that shows off your gorgeous smile.
Boring/Pointless Stories. Saying something like, "I love to travel" is obvious and, quite frankly, boring because so many people include it in their online profiles. If you really do like to travel, then make it more interesting by throwing in one or two of your top travel spots or writing something like, "Remind me to tell you about my crazy experience in Madagascar!"
Confusing Language. It's tough for you as the writer of your own online dating profile to know when something is confusing. That's why I always suggest having a friend or family member proofread to make sure there are no spelling errors, grammatical mistakes or confusing paragraphs. Confusing a potential online match will only make them click through to the next person!
An Inaccurate Description of Yourself. If you say you're "social" in your online profile, but only go out with friends on Sunday mornings for brunch, then you're not giving other daters an accurate picture of who you really are. Be honest with yourself and give your profile a second read to make sure you're not describing yourself inaccurately. If you're trying to be something you're not, it will only hold you back from find lasting love.
Negating Online Dating. You are less likely to find romantic success if your online dating profile includes any of the following lines: "My friends made me sign up," "I'm not sure why I'm even here," or "We'll lie about how we met." According to a recent study by JDate and ChristianMingle, 87 percent of singles think online dating is a great way to meet people. So, if you are negative about the choice to go online, then you're really just insulting potential matches who could be "The One!"