Fathers be good to your daughters, daughters will love like you do... -John Mayer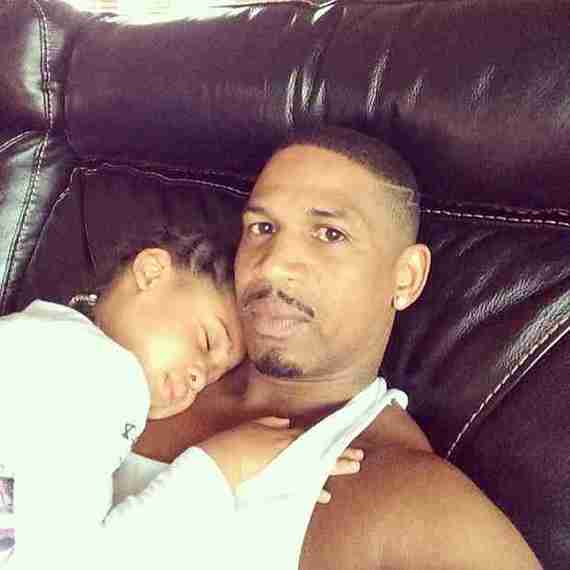 "Love & Hip Hop' Star Stevie J -- Arrested for Owing $1 MILLION in Child Support
From Leave it to Beaver, The Brady Bunch, and The Cosby Show, the TV dad is one of the most enduring caricatures in the American imagination. The TV dad evokes the ideal of everything a dad should be. What it means to be a dad on television typically involves notions of sense and sensibility. Provision, be it in the form of guidance, or financial resources. Who didn't want Cliff Huxtable for a dad and who was equally thrilled Al Bundy was not? Cantankerous as he was, Archie Bunker was a working stiff, who provided a decent home for his family in Queens, NY. The Brady Compound was designed and built by its patriarch, Mike. The most beloved dads in media are leaders first. Stand up guys with an accepted responsibility to the total care and well-being of their wife and kids, even if it kills them, i.e. JR Ewing.
Television and fathers make strange iconic bedfellows. Similar to the way in which many popular reality television shows denigrate and demonize Black women, they have also fueled a grotesque characterization of Black men and fatherhood. The reality TV dad is a departure from what television has traditionally told us responsible fatherhood is supposed to look like. My own father is more of a cross between "Bad Santa" and Bill Cosby. Loving, but tough, he would drink all weekend but still head to work at 7:00 a.m. on Monday.
But who could be crowned the prototype for the reality TV dad?
Let's start with Steven "Stevie J" Jordan of "Love and Hip-Hop Atlanta." It was reported last week that he was arrested for felony child support charges due to over 1 million in arrears for support payments owed to the mother of one of his five children. Or fellow cast member Kirk Frost, who after cheating on his pregnant wife Rasheeda, secretly had his newborn son DNA tested.
Still, there are much more nuanced examples including rapper turned actor, Clifford "T.I." Harris in T.I. & Tiny: The Family Hustle. The episodes are framed around Harris and the life lessons he seeks to impart to his Brady-esque blended brood as the family navigates T.I.'s most profitable hustle, show business. On the down side, T.I. is also a convicted felon whose domineering behavior towards his wife on the show could arguably be considered controlling.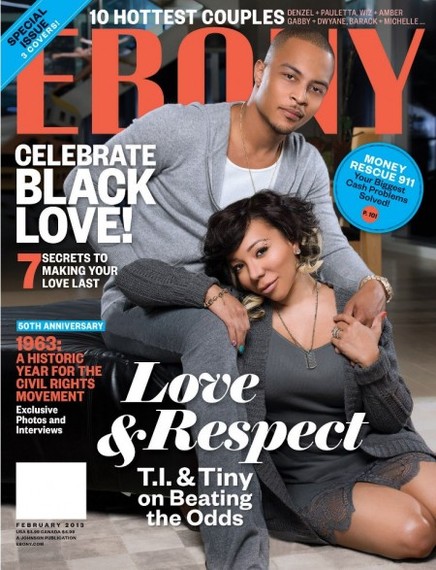 Bravo's Married to Medicine moves the dad needle a bit closer to the tradition of a normal TV dad by featuring four fathers, who in a strange twist of reality TV fate, are all still married to the mothers of their children. But can responsible fatherhood exist in the face of standing by idly while mom publicly engages in bad girl behavior?
It is true that the majority of Black households are headed by women. Yet a recent Pew Study showed that 15 percent of single parent homes are headed by men. Where are the examples of the responsible single Black father? And while this post is focused on Black fatherhood, it must be noted that the men on the show do not appear to have a relationship with their own fathers. Instead, they have a twisted Oedipal-like fused attachment to domineering mothers who aggressively compete for the attention of their sons with their love interests (i.e Momma D & Scrappy and Ms. Deb & Waka Flocka Flame).
Also missing are ANY of the fathers of the main female cast members appear on air, with the exception of Evelyn Lozada of Basketball Wives tearful reunion with her biological father after decades of absence. Is this because like the Stevie J example they too are in arrears, and completely absentee? Unwilling or unable to live up to the ideal of what we collectively think a responsible dad should be? Or is this because the producers of these shows know that a Stevie J is ultimately a more controversial ratings booster than a traditional and responsible Black father?
Truth in Reality, a grassroots media advocacy organization committed to changing the depiction of women of color and violence on reality television, is challenging the harmful stereotypes on reality television because media stereotypes based upon race, gender, religion, or ethnic background have real impact on how we treat ourselves and others. The implicit bias formed by the negative depiction of Black men on television, promotes or encourages irresponsible fatherhood while obliterating the reality of the responsible Black dads. Just as scores of young Black men in the '80s aspired to be doctors based on Cliff Huxtable, how many young men are justifying their unaccountability to their children based upon the sanctioning of irresponsible fatherhood on reality TV?
In an era in television where Black men are regularly portrayed as hypersexual, capricious, immature and shiftless at best, we need to demand a broader depiction in media of what it is to be a Black father in America. That change will only occur when we, the audience wholeheartedly reject the current negative narrative and begin to embrace more nuanced, balanced, and accurate representations of us as a culture and people.