Let's get one thing out of the way: No, I did not know Isabella Blow. That was the first question I was asked by pretty much everyone when I began conducting interviews for my book, Isabella Blow: A Life In Fashion (St. Martin's Press).
Of course I knew of Isabella. Anyone who had done time in fashion's trenches while she was working knew of Isabella. And we'd met a couple of times---backstage at Valentino, at a dinner in Milan. Most memorably we met in the front row of a fashion show in London in the autumn of 2004 when I was eight months pregnant with twins and weighed nearly 200 pounds. Even other pregnant women were staring at me, but Isabella seemed not to notice. She sat next down next to me in the front row, introduced herself and said, "I need a man. I am getting a divorce and I am not very good on my own." She asked if I knew anyone. It wasn't yet 10 a.m.
Keep reading below.
Four years later, I was just finishing up my first book (The Towering World of Jimmy Choo, Bloomsbury), when my agent rang and said there was a publisher looking for someone to write about Isabella. Although I'd gone into fashion journalism to write about the wide array of characters that inhabit that field, I'd ended up writing mostly about the men in suits, covering, for Fortune and then Time magazine, the mergers and acquisitions that were happening almost daily. This book gave me the opportunity to look closely at the life of one of the industry's most creative spirits and to try and figure out what made her tick -- and also what made her want to take her own life as she did in May 2007. I quickly learned that her husband, Detmar Blow, was also writing a book about Isabella. While Detmar was not at all pleased to hear that I was considering the undertaking, none of her friends or family members shared his concern. Many said they were happy that his would not be the only written memorial of her life and work and recognized the advantages of an impartial, objective observer. Thus encouraged, I took on the project. Detmar, however, remained unconvinced. In September, he told London's Evening Standard Magazine, "I think it'll be a lightweight cut-and-paste job. What is it based on? I was Issie's husband, I lived with her for 18 years. I have my memories, my diaries, my conversations with Anna Wintour. I lived with Alexander McQueen. I was there. I find the idea of someone else writing about my wife a bit strange. But there are a lot of people jumping on the Issie bandwagon." Even his co-writer Tom Sykes seemed not to understand the traditional role of a biographer. Defending his book, he said to Racked.com last week (the unedited post lives on at Fashionista.com), "for God's sake, DETMAR WAS ISSIE'S HUSBAND FOR ALMOST TWENTY YEARS!!!!"
What Detmar and Tom don't understand is that most biographers don't know their subjects personally. And for that reason they are often better qualified to put their lives into perspective. Because I didn't know Isabella, I worked very hard to find people who had known her from every area of her life. A critical realization was that almost everything people knew about Isabella came via Isabella. And she was a fantasist, able and definitely willing to twist events to suit the version of the world that she had created.
In researching Isabella's life, I quickly learned that her problems began before she was born. She was heir to a 600-year-old family legacy that was once one of the richest in the UK. But by the time she was born, all that was left were the stories about fantastic parties where entire trains were commissioned to bring guests from London to the now boarded-up stately home in Cheshire. Isabella lived between two dying worlds--each elite, stylized, and, at least to outsiders, alluring. In the decade she was born, the 1950s, stately homes like hers were being pulled down one after another in England on a regular basis. Left without an empire to support them, the British aristocracy was finding it exceedingly difficult to keep up the lifestyle to which it was accustomed. Its daughters were often tossed out into the modern world with nothing in the way of preparation: little education, less money, and no one to look to for help. They could hardly ask their parents for advice; most of their parents had never held a job either. (As for parental love, that seemed to be doled out as randomly as good cheekbones: some were born with it, others were not.) Isabella was the first woman in her family's history to work for most of her life, and she was not alone among her friends in finding it a perplexing position. Isabella could never get accept to the notion that she had to live on the money she earned and financial squabbles punctuated her marriage to Detmar.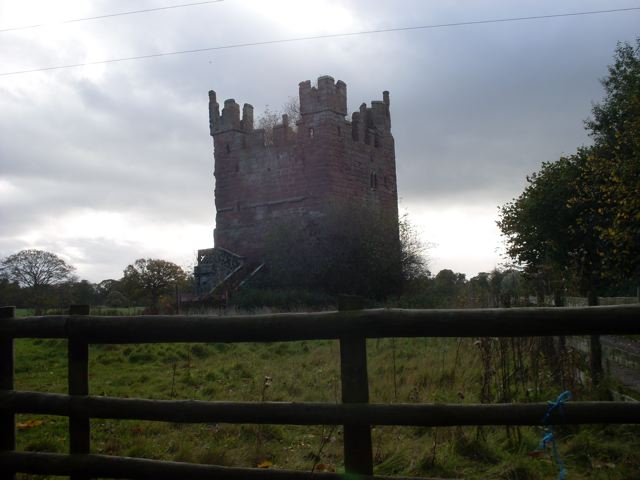 (The original Delves castle on the grounds of Doddington Park, Isabella's family's historical home.)
When Isabella started her career in fashion, she thought she'd found, not just an enjoyable way to earn a living, but a place where she really belonged, a place that could fill the gaps left by her family which was breaking down after the tragic death of her little brother. A letter she wrote to her friend Liza Campbell upon getting her first job at American Vogue in 1982 was read at her memorial service in London weeks after her funeral: "Vogue is like joining the CHURCH," she wrote. "It is a whole new perspective on life . . . It has done a lot for the yellow fang inferiority complex syndrome & I have become quite a megalomaniac instead."
Unfortunately megalomania wasn't one of the traits required of Anna Wintour's assistants. Although she was fond of Isabella, Anna had her transferred to Andre Leon Talley's office at the request of her other, ultra-efficient, assistant who found the arrival of "dizzy Issie" had only created more work for her. But that first set-back didn't hurt Isabella's career.
After her death, newspaper obituaries struggled to define Isabella Blow's contribution to the world. News of her death appeared in every major newspaper in Britain, as well as in the New York Times, New York magazine, the Wall Street Journal, and Time magazine. But when it came to describing her contribution, most reports fell back upon the hackneyed quip: that she had "discovered" Alexander McQueen and Philip Treacy. After talking to nearly a hundred people who knew her, I found the reality was more complicated.
Isabella wasn't just a muse or a patron, although she was partly both of these things. She was more a spark, an electric impulse that set imaginations racing. She loved and encouraged a wide group of photographers, designers, stylists, and artists as a mother might, but it wasn't a completely selfless act. She was also in desperate need of what they provided. Her clothes had become the armor she used to protect herself, and she'd become addicted to the power they gave her. Philip Treacy and Alexander McQueen were her chief suppliers suppliers and she needed them as much as they needed her. She would tell friends, "I have to be so careful with these queens. They could cut me off entirely."
It may seem strange, but when I think of Isabella now -- which of course I do often -- I think of her not as a friend, not as a partner, not even as a spirit like many of her friends do, but as a lost little girl. A wickedly funny, tragically insecure, very vulnerable little girl hiding beneath a painstakingly created fantastic facade that attracted the attention of the world. She deserved an independent biography and I'm proud to be the one who gave it to her.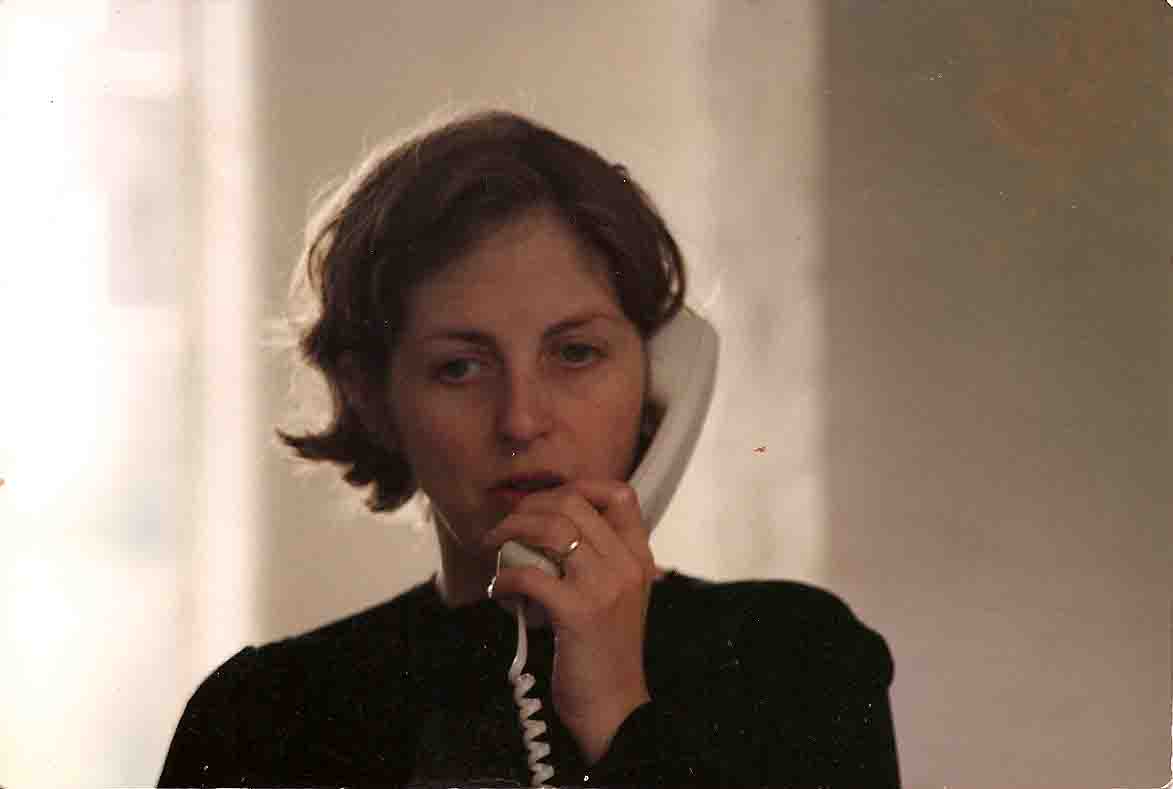 (This is my favorite picture of her, one which unfortunately didn't make it into the book.)