An afternoon walk to The Metropolitan Museum of Art is a luxury us New Yorkers tend to forget we have. Therefore, last week I decided to head over for a new exhibition that was in preview, Silla: Korea's Golden Kingdom.
Silla, an ancient state that once occupied the Korean Peninsula and was one of the world's longest run dynasties, has never been on exhibit in the West until now. The kingdom's art, culture and golden luxuries are remaining tools that helped researchers connect the influence surrounding cities had on the small state via important trade routes and how the adoption of Buddhism transformed many of Silla's ancient customs. An example of this is be the importance of gold in the afterlife, as opposed to being used as luxury for those currently living. This is an adopted Buddhist principle.
The initial segment of the exhibit displays tons of gold jewelry found at ancient burial sites of Kings & Queens in Silla's capital city, Gyeongju. Further into the exhibition are larger-scale items that were created after the adoption of the Buddhist religion. It was stated that "the precious metal became a medium for Buddhist icons and reliquaries," and therefore is the reason why Silla became known as the Golden Kingdom.
These gleaming yellow gold jewels are examples of why we still value and appreciate the precious metal. Silla, no longer exists today, but its jewelry and techniques used to create it are still applicable and appreciated. The discovered artifacts revealed techniques of granulation, wire-making, and hammering. Due to their advancement, beauty, and rare craftsmanship most of these items have been designated Korean National Treasures.
These ornate gold earrings date back to the second quarter of the sixth century
Excavated from Bomun-dong Hapjangbun Tomb
Lent by National Museum of Korea, National Treasure 90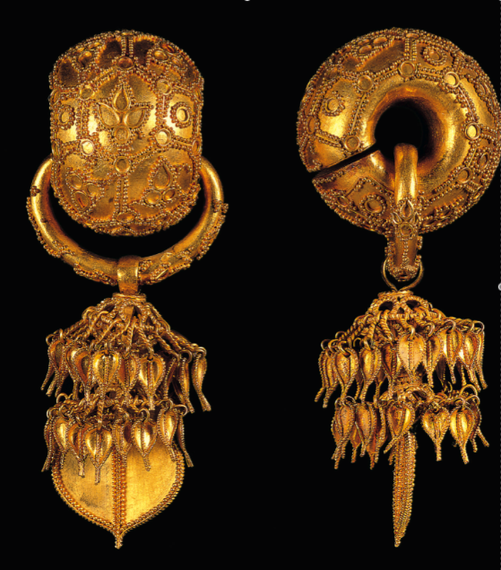 Photo: National Museum of Korea
Set of five gold rings that date back to the early fifth century
Excavated from the south mound of Hwangnam Daechong Tomb
Lent by Gyeongju National Museum, Korea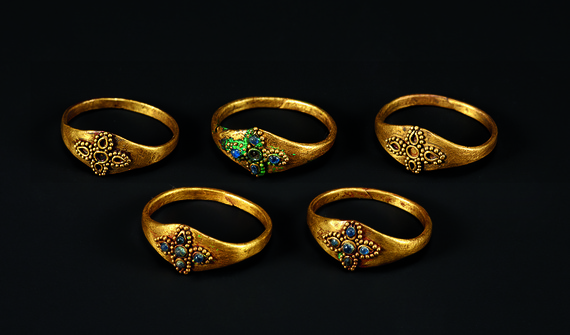 Photo: National Museum of Korea
This gold Buddha is probably Amitabha (Korean: Amita) and displays the shift in focus from gold luxuries created for the after-life, towards art for the living to admire once Buddhism was adopted in Sillas.
It is from the Pagoda at Hwangboksa Temple Site
Lent by National Museum of Korea
National Treasure 79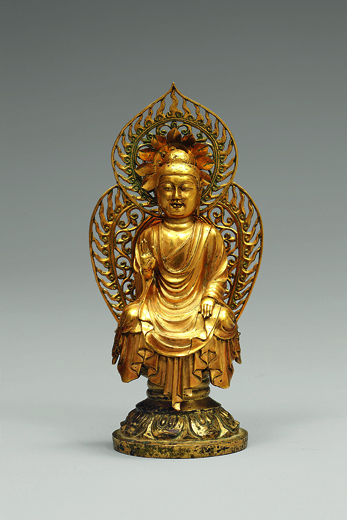 Photo: National Museum of Korea
For more information on this exhibit go to The Metropolitan Museum of Art's website.
This post was brought to you in collaboration with LoveGold