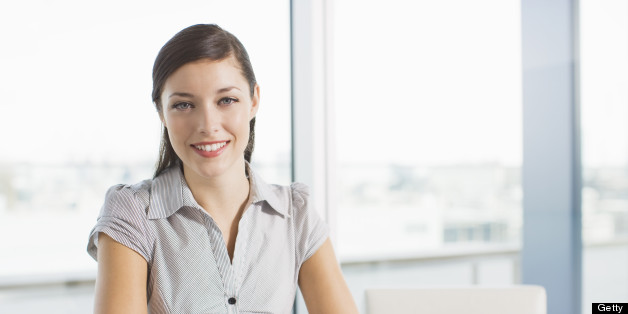 I have to admit that I feel like my life has been filled with constant leaning in and leaning out. At 32, I'm exhausted, but also energized for what's to come.
I am so grateful that this conversation is taking place on a national platform because it has been something I feel like I've been secretly debating with myself for the last 10 years -- my entire post-collegiate, professional life. For me, I truly believe this journey of figuring out our purpose in life is not defined by our careers and it does not stop when we leave the confines of high school or even college. For me, life so far has been about constant learning and experience and much of what happens outside of the 9-to-5. Yes, the cliches are true: you only live once and the journey is truly the reward.
As I was approaching my 30th birthday, I felt compelled to evaluate what made me happy and proud of who I had become. I began to realize that it was not material things or a prominent title at work, but the multitude of life experiences that I have been so fortunate to have. Do I admit, especially here, that I kind of enjoyed leaning out of my "career" and leaning into my life?
I have always been the girl who worked hard to be on the honor roll, joined and lead every club and organization that she could and had vast aspirations of one day sitting in the C-Suite. I could see myself sitting at the head of the corporate conference table wearing a high-end pantsuit and making important decisions. But what I also wanted to see was a happy woman who also had a happy marriage and home life. Unfortunately in my early years of working I didn't see an example that proved to me that I could have both and sadly don't think I see many examples of that still. I think this conversation is proving that.
In most of the companies where I have worked, I had the privilege of working with many smart, talented and ambitious women. But what I couldn't help seeing was the pattern of those who were moving up, but whose personal lives were not what I envisioned for myself. Consider it unlucky, but I was not surrounded by older professional women who I wanted to be like when I got older. That had a lasting impact on me.
I do like to joke that the need of having a boyfriend or the fear of being the crazy cat lady was my achilles heel. But to be honest, it was. I was so afraid of being too successful or too busy traveling for projects that I searched for ways that I could one day balance a career and a family long before I even had a boyfriend. That obviously took me out of the running for CEO of a Fortune 500 company or being governor of a state. But what it didn't do was take me out of the running of having a successful career, no matter how I want to define it.
So, I recently left my digital marketing job at a Fortune 100 company to start Why Not Girl!, a website that serves to empower women to get out there and try something new. It is a place for all women to share not only how we say Why Not! in dealing with life's major milestones, but also the everyday adventures we take part in without blinking an eye. It is a place to celebrate the beauty of living life.
I was inspired by the acts of The New York Times right after 9/11. As a tribute to those who lost their lives at the World Trade Center, the Pentagon and that field in Shanksville, Pennsylvania, the newspaper printed Portraits of Grief, a collection of biographies about each person who died. With only a slight mention of their profession or title, these biographies share more about who these people truly were, their families, the traditions they kept, what they enjoyed doing outside of work. It was not about their jobs.
That is why I have decided to take the plunge and leaning into into full-time entrepreneurship. I am pursuing an opportunity that not only allows me to seek the purpose of my own life, but one that I hope also provides other women the inspiration and the opportunities to get out there and say Why Not! to life's adventures. Just because we don't make a 40 under 40 list or have a building named after us, doesn't mean we haven't accomplished big things.
However, I would be a fool and phony if I didn't say that I couldn't do this without the the invaluable support of my husband and my family. Perhaps we need to look at the institution of marriage and life partnership as less of the ball and chain that keeps us in our perfect Pleasantville aprons and more of a team that works together to win. There is still no "i" in team.
Like everything, life is a work in progress. To be honest, there are days when I feel like I can take on the world and truly be the Why Not Girl! I wish to promote. But there are other days when I get up and wonder if this was the best move for me, my husband and for our new married life together. I'm still trying to figure out where to take Why Not Girl! while also trying to absorb as much information about business development, market research, networking and, of course, how to make a living.
But this experience has shown me that I can lean in, as far as I want to, and work to be the best modern-day woman I can be -- for myself, for my future children and for the women around me.