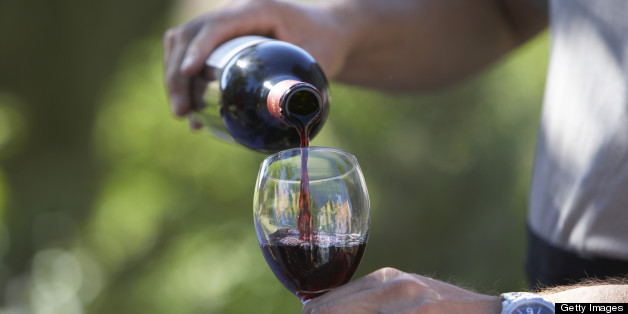 Every year, it seems that Chicago bypasses spring completely and skips straight ahead to summer. Sure, it rains... a ton. But then all of a sudden, the sun shines bright, sandals replace boots and overzealous city dwellers wear shorts before it's technically appropriate.
What can we say? We get excited when the snow clears.
Just as suddenly as the heat intensifies, so do restaurant patios. An ideal Chicago evening during the spring or summer consists of dining al fresco with a glass of wine in hand, but getting a reservation anywhere outdoors can prove to be nearly impossible. So we've rounded up a few amazing restaurant patios where your wait for an outdoor seat might come in at under an hour. If you're lucky.
Rose Angelis
Tucked away in a little house, this classic Italian spot in Lincoln Park has not one, but two beautiful patios. Go on a Tuesday for half price wine night to make your experience even better.

90 Miles Cuban Cafe
The Logan Square location of the Roscoe Village favorite boasts a huge outdoor area, perfect for lounging for hours with your favorite six-pack or Cuban cocktail (it's BYOB).
Seadog Sushi Bar
Another BYOB al fresco option is Seadog Sushi Bar. Although it can be a tight squeeze inside, head to the back of the restaurant for seating on their adorable, breezy patio.
Publican Quality Meats
When the Randolph Street restaurants of the West Loop are offering two-hour waits, head a block north to this patio where you can enjoy one of their delicious sandwiches outside.

Chicago q
Even though it's close to the Viagra Triangle, it's just far enough away from it to avoid the bustling patio crowds. Featuring a custom-built white picket fence and room for 40, this outdoor area is quaint yet substantial.
Athenian Room
A recommendation from Tina Fey herself, this neighborhood restaurant serves up classic Greek dishes like gyros, baklava and kalamata chicken that are best enjoyed on the seasonal patio.