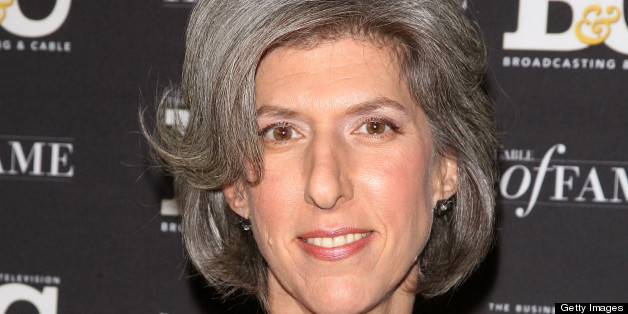 Perfection is overrated. Success is not. For years, I spent too much energy on the former, both at work and at home, in pursuit of the latter.
That imperfect-yet-successful compendium, Wikipedia, says: "Perfectionism, in psychology, is a personality trait characterized by a person's striving for flawlessness and setting excessively high performance standards, accompanied by overly critical self-evaluations and concerns regarding others' evaluations." Hey, wait a minute... finally, a diagnosis! That's me!
When my career led me to be senior enough to become "a P&L owner," the holy grail of executive-dom, I took the responsibility very seriously. I was the architect of substantial creative and business growth informed by a fantastic, if unsustainable, personality trait-cum-metric: perfection. My role models were everywhere. In my earlier career as a film producer, I learned leadership from brilliant but often unreasonable auteur film directors. Working as a commercial producer taught me that literally every single film frame counts when you only have 30 seconds. Baseball's perfect game, a musician's perfect pitch, the military's concept of flawless execution, a flawless diamond, BMW's "Relentless Pursuit of Perfection"; No one ever got in trouble for trying to be perfect. I felt protected.
At work, the pursuit of perfect seemed logical and was effective, at least initially. I had a broad vision that was brought to fruition over and over again. I was both a good thinker and do-er, and I was rewarded for those skills in equal measure. I hired well, and loved my teams. They grew with me, and made me look great, thanks to my long to-do lists and skill as a taskmistress. But my drive towards perfection not only majorly stressed them out, it caused me to lose sleep and a little sanity. It became an untenable and probably unattractive path, though masked for a good, long while by coincidental success.
My ever-burgeoning P&L was paralleled by my ever-burgeoning family! I went from one adorable, tightly swaddled (both literally and figuratively) new-born to three kids under age 7. Less explicitly than at work, I was no less on a quest for the perfect home/kids/marriage. When we went from two kids to three, my husband and I joked that we had to drop the one-on-one defense and go to a zone. We started to lose the fantasy of control that one child, and even two, had afforded us. My husband thrived, I did not. The full-court press became too intense and they ran right past me.
It became apparent sooner at home than at work that "perfect" was always one step over the rainbow. The socks wouldn't always match up; the dinner wasn't always hot and homemade on the table; my partner's mood didn't always ideally complement my own; my kids didn't always stay asleep or healthy, even when I desperately wanted them to. And, for sure, they each started to chose different paths than I assumed they would.
There are some problems I don't seem to have: If I leaned in any further I'd fall over face-first. Work-life balance, for me, is moot in this blended world of consistently working at home and managing family from work. So, it's not odd that in both arenas, I ultimately woke up to the idea that I should set perfection off to the side, and instead strive for success. Yes, there are some specifics: prioritize to-do list, don't try to do it all, raise my hand when I need help and trust others to do jobs I thought I should exclusively own, from loading the dishwasher to long-range strategic planning. Even if the approach is quite different from mine, everything gets clean. Business grows.
There are more definitions of success than my original one, more open to nuance and new paradigms. Family, kids, marriage -- and job -- are stronger and more dynamic. Out of the imperfection, the mismatching, the loss of control, the gain of spontaneity, something emerged: deep satisfaction.
My letting go of perfection in service of success continues in fits and starts. It's hard to abandon a lifelong rubric. I'm still learning a lot from my professional path itself. My beloved reality genre puts imperfection front and center. The world of digital media and innovation insists that if you haven't failed big, you won't ever truly succeed. Nothing can be perfect when the notion of a beta release is a sign that things are ready to go and improvements to the product are expected, public, frequent occurrences optimistically called "upgrades."
Others will pursue their perfect goals. Some things, like soufflés, holes-in-one, and probably rocket launches require it. If and when I change careers, maybe my quest will re-emerge.
But so far my bumpy, interesting, sometimes sad, enraging, beautiful, imperfect life has been more successful than I thought it could be. I know that perfectly.
This post is part of a series produced by The Huffington Post in conjunction with our women's conference, "The Third Metric: Redefining Success Beyond Money & Power" which will take place in New York on June 6, 2013. To read all of the posts in the series and learn more about the conference, click here. Join the conversation on Twitter #ThirdMetric.