Jeremy Meets Gustavo
Saturday, March 19, 2011, 8:00PM
Walt Disney Concert Hall, Los Angeles
Los Angeles Philharmonic
Gustavo Dudamel, conductor
Jeremy Denk, piano
Mozart: Masonic Funeral Music
Beethoven: Piano Concerto No. 1
Mozart: Symphony No. 35, "Haffner"
Jeremy Denk is one of those musicians who's always asking "why" and "how" rather than "whether." He understands that printed music is a detailed blueprint of an ambiguous landscape. He has become associated with Ives, because of a widely-acclaimed CD on his own label. His "Think Denk" blog is a well-written, wildly-amusing diary of life in classical music's fast lane, including an unforgettable spaghetti dinner in the heartland.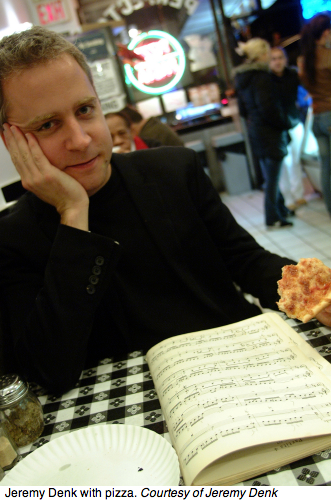 And now he is coming to town to play Beethoven with Gustavo Dudamel at Walt Disney Concert Hall. It is an interesting meeting of minds.It is interesting to see what kind of flexibility the Philharmonic offers Denk, and the kind of input Dudamel contributes. This is a milestone work in Beethoven's life, and every performance is an opportunity to reach greatness.
Here's also a chance to see what "The Dude" delivers straight across the classical part of the classical music bow. Mozart and Beethoven. An amazing once-in-a-lifetime opportunity to hear music being made in the largest sense of the word.
I hope the Philharmonic will open rehearsals to the public as they do in so many Philharmonics elsewhere. The collaborative lessons will be fantastic. And a chance for both Denk and Dudamel to ascend to new heights of legitimacy, and widen the social leverage that goes with it.
Beethoven's "Concerto Number One" was published first but was actually written second in order, and it shows. A powerful piece in which Beethoven breaks free of the chains of pure beauty that had bound him inconsistently and inconstantly so far. Points of interest include the first forte in the orchestra, the first entrance of the piano, the big octave run, the opening of the last movement, and the grotesque dance that interrupts it, and whether he plays the composer's cadenzas. And even to restore the slow movement to the central position it deserves.
It's an interesting gambit to open with the sad little Masonic Funeral Music; it will be Dudamel's decision of how intimate to get. In complete contrast, the Haffner Symphony is so brilliantly written that it is a staple for player auditions showing off their virtuosity. If the Philharmonic's strings can commit to playing short bows with him, Dudamel might create a new Mozartian paradigm.
Ovation: Celebrating Classical Music - The Juno Awards
Tuesday, March 22, 2011, 8:00PM
Roy Thompson Hall, Toronto
It's an entire lavish gala celebrating and presenting the classical music winners of Canada's equivalent of our Grammy Awards. The host is Peter Oundjian, who has gone from the Tokyo Quartet to the Toronto Symphony. Grammy classical music committee, take note!
Awards aside, the emergence of the classical music industry in Canada has been nothing short of astonishing. The country was always rich in talent and educational support, and now Canada's long standing policy of supporting national loyalty is producing a rich harvest of some substantial things from a largely Canadian roster. Most notable in the surge has been the recording labels and the artists they have featured.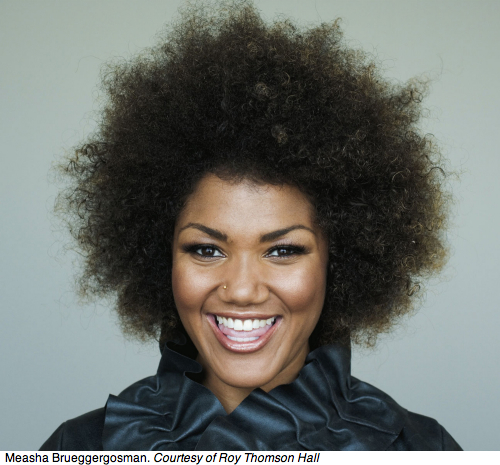 Scheduled for the evening are the Amici Ensemble, soprano Measha Brueggergosman, violinist Angèle Dubeau & La Pieta, Duo Concertante, Gryphon Trio, pianist Anton Kuerti, violinist Lara St. John, the Tafelmusik Baroque Orchestra and cellist Winona Zelenka. It is equally a showcase for Roy Thomson Hall, located in the heart of the King St. theatre district, home of the Toronto Symphony Orchestra and premier venue for the Toronto International Film Festival.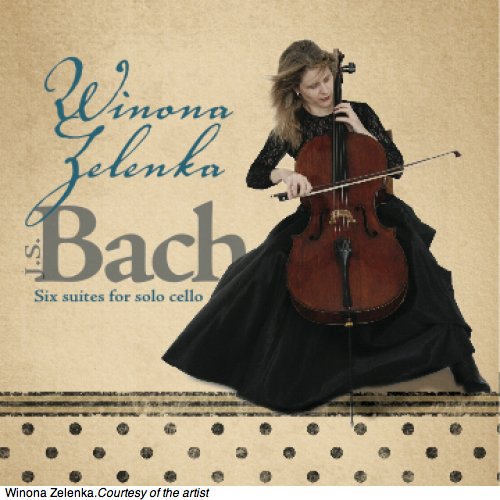 A Special Concert at the Musée d'Orsay in Paris
Thursday, March 24, 8:00PM
Bernarda Fink, mezzo-soprano
Soloists of the Vienna Philharmonic
Johann Strauss fils/Arnold Schoenberg
Lagunen
Gustav Mahler
Rückert-Lieder
Johann Strauss fils/Alban Berg
Wein, Weib und Gesang
Johann Strauss fils/Arnold Schoenberg
Kaiserwalzer
Gustav Mahler/Arnold Schoenberg
Lieder eines fahrenden Gesellen

"Only when I experience something do I compose, and only when composing do I experience anything." The Musée d'Orsay's Gustav Mahler exhibition, running through the end of May, is intended to produce total immersion in his world.
The music and arrangements by he, Johann Strauss Jr., Alban Berg and Arnold Schoenberg reflect the lighter side of Mahler which was a peculiar part of his impact on the stars of what would become the Second Viennese School. If this sounds like a lot of the whipped cream and goulash only the Viennese could love, you're right. Especially with Harmonia Mundi superstar Fink adds her melting voice. There is definitely something very Ernst Lubitsch meets Billy Wilder waiting to happen.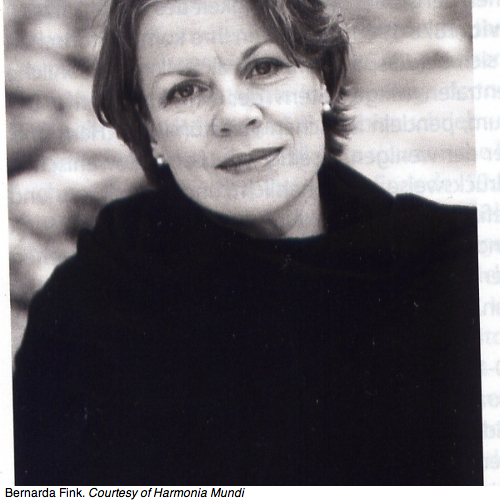 In the center of Paris on the banks of the Seine opposite the Tuileries Gardens, the iconic Musée d'Orsay, celebrating its 25th birthday, was installed in a former Beaux-Arts railway station built for the Universal Exhibition of 1900. The museum building was the Musée's own first "work of art."