New Orleans, Feb. 17
After two days in New Orleans, it was clearly an ideal city in which to hold 2011's version of the League of American Orchestra's biennial conductors' preview showcase. The weather was warm, the pre-Mardi Gras atmosphere was electric, and the participants were champing at the bit.
Named after conducting legend Bruno Walter, the showcase is designed like the talent evaluation combine that pro football teams like New Orleans' beloved Saints hold every year. Like the football combine, the conductors do not compete directly against each other but are asked to rehearse an orchestra in four required pieces and score in unofficial categories like technique, stamina, poise and performance. Like at the football combine, you get to witness some extraordinary feats of mental and physical prowess by young studs.
The setting was Orchestra Hall in the Mahalia Jackson performing arts center, a few blocks from the French Quarter (going strong but with desperation). The orchestra was New Orleans's own Louisiana Philharmonic, which has twice risen from the dead since 1990, and which played its heart out for nearly three hours of Leonard Bernstein (dances from West Side Story), Beethoven (Fifth Symphony, first or second movement), Mozart (overture to Don Giovanni), Johann Strauss (overture to The Bat/Die Fledermaus), and Camille Saint-Saens ("Cello Concerto #1," the solo part played with virtuosity, poise and preparation by principal cellist Jonathan Gerhardt).
The pressure on the young conductors was immense. Their showings might hold their futures in the balance. On hand were interested parties including agents, presenters, orchestra search committees -- a dozen or more had reportedly driven over from the Florida panhandle. One seasoned observer told me she just likes to "keep an eye on the talent."
The Wall Street Journal sent experienced reporter Stuart Isacoff whose eagerly-awaited new book on the piano is due out in the spring. Michael Charry, whose new biography of his mentor, George Szell, also comes out in the spring, told countless stories about giants like Szell and Pierre Monteux.
As each conductor walked through the orchestra from the left wing, there was the same ritual of applause, acknowledgment, hand-shaking, the exchanging of nervous smiles and glances. They came from all over, from Israel, Brazil, the USA. There were each there to show off their moves, their timing, their charisma.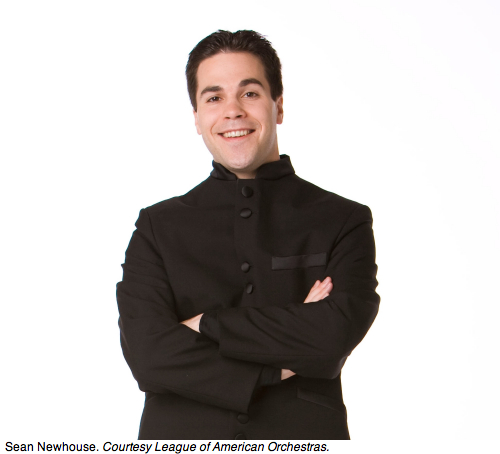 Sean Newhouse may have been the least visually impressive of the six, but the musical results he achieved were little short of sensational. With stiff precise moves he drew wonderful sounds from the orchestra, including exquisite woodwind solos in the Saint-Saens; he took tremendous leaps of faith in the Bernstein. He marshaled all his force for the treacherous opening of the Beethoven Fifth, then let the Philharmonic show how really good it was: heroic strings, a young oboist from Alaska to die for, brass with tradition to uphold, a grand timpanist with velvet strokes, and all very much participating in the orchestra's unique self-ownership role.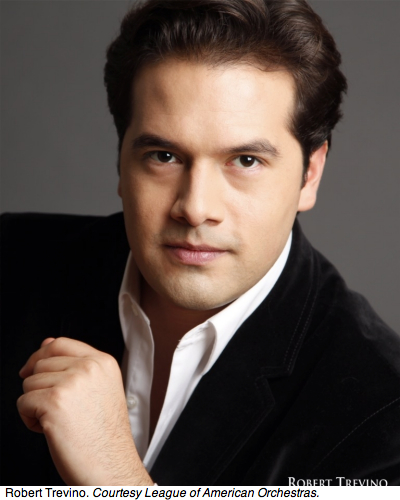 The mood changed as Robert Trevino mounted the podium, threw his body around, and grabbed the orchestra's attention with the opening of the Mozart, another of the great challenges at the beginning of big pieces that create a violent, irremediable pivot. "More terrifying," he asked for, "more terrifying!" He had lots of such requests; he was hearing a lot; he turned the pages of the score crisply, with authority. He even had the cross rhythm undercurrent going at the end of the Fifth. He was diplomatic, too, even reassured the oboist about her big fermata: "Take 2 bars and I'll make sure you have enough time."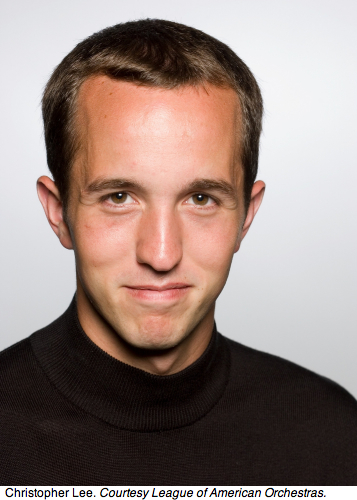 Christopher James Lees had a small technique, but a long baton reach. Very genial, very precise about what he wanted, always couched in terms that the musicians could accommodate. He was always set on his feet, a lithe backcourt warrior guarding classical music's gates, athletic without being balletic. It's most impressive when an orchestra thinks it is in charge, and yet a conductor get what he or she wants almost at once, clearly delineated and modularized, and then really only helps them fix some obvious things. Lees' live performances must be very thrilling.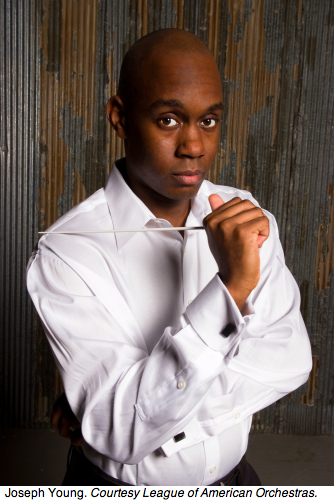 I would immediately mark down Sunday, March 26, in Phoenix, when Joseph Young will conduct the Phoenix Symphony in music by Pavel Haas, Kurt Weill's Suite from The Threepenny Opera and Mozart's magnificent and rarely-heard seven-movement Haffner Serenade. His Fledermaus Overture was magical as it gathered together the various threads of the operetta's amorous escapades; at every place where one expected "traditional Viennese phrasing," whatever that may be, Young and the orchestra had a solution of their own that made the music surge with life and intimacy. He did the second movement of the Beethoven which meandered on pleasantly. He was one of only a few conductors who asked any individual sections to play alone.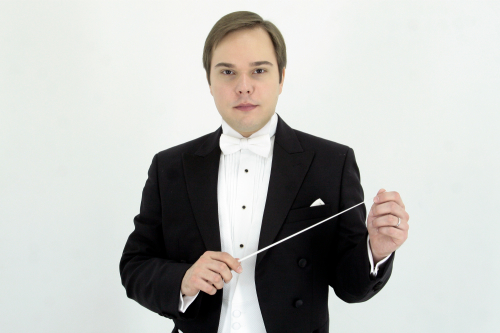 Marcelo Lehninger was more blonde and beautiful than any conductor has a right to be, moved effortlessly on the podium, seemingly asking very little and yet always getting back a lot, often with lightly exhilarating elan. Feline in every move he made, less concerned with gaining ground through mindless movement than with beauty and grace of phrase. He spent 13 minutes with the Bernstein which responded with a heightened sense of enthusiasm up to and including the orchestra's vocal claps and shout-outs, an authentic touch for New Orleanians where audience participation is expected. Had the best-looking entourage of the six.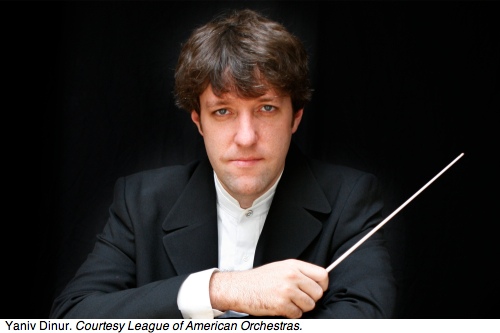 The day was carried by the last participant, Yaniv Dinur, whose Beethoven had the authority of a Toscanini, whose Fledermaus had the perception of tangible experience, and whose "Mambo!" from West Side Story crackled and danced. He was also the hippest in his dress and attitude; he was a subject caricaturist Saul Steinberg would have loved. He encouraged the orchestra's imagination, along with just enough specifics to make sure there was mutual understanding. His Beethoven was brutal, fast, brilliant, the full shock treatment of tension and conflict. It was a performance I would have paid for.