It's true -- all brides are beautiful. In my 17 years as a wedding planner, I've had the pleasure of seeing my brides on the day they look more stunning than any other day in their lives. Combine a gorgeous gown with the glow of being happy and in love, and it's hard not to look beautiful.
But that certainly doesn't mean each bride has a seamless experience getting ready on her wedding day or hasn't had moments of doubt, anxiety or sheer panic about the way they look. As a veteran in the industry, I fully believe there are some very important guidelines brides can follow to ensure they are confident and radiant on their wedding day.
When it comes to hair and makeup, I don't recommend bridal parties travel to a salon on the wedding day. Have your artists come to you, in a relaxed and private setting like your hotel or bridal suite at the venue. It will take a lot of pressure off to eliminate drive-times and directions, not to mention other salon patrons' inquiring eyes.
Darlene Carlson, a talented Bay Area wedding make up artist and stylist, could not agree more. "Arranging to have your hair and makeup done professionally on site means you get to spend your time enjoying family and friends. You will have a fun and relaxing start to your wedding day. Inner peace and calm reflects your true beauty, and gives you the chance to enjoy the love and happiness of your wedding day."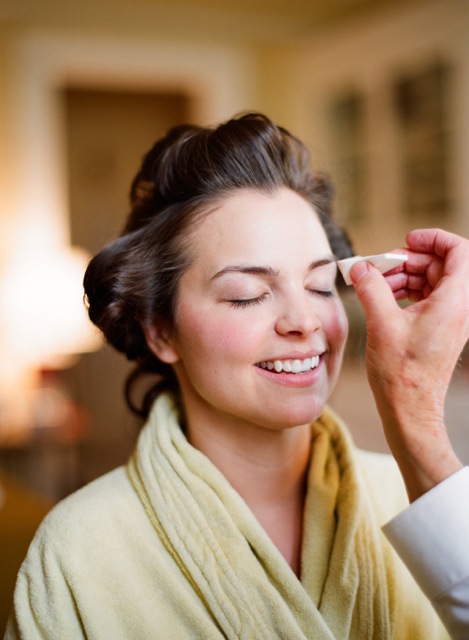 While many brides like the idea of using their regular hair stylist, I often warn them to tread carefully. There is usually no issue if the stylist will only be working on the bride. But if you have a big bridal party with a range of hair types, preferences and personalities, it's best to use hair and makeup artists with expertise specifically in wedding styling. These seasoned professionals are expert at sticking to tight timelines, addressing a wide variety of likes and dislikes, and keeping groups of women calm and happy on such an important occasion.
Jim Avila, one of San Francisco's top wedding stylists, is known for enhancing brides' natural beauty on the wedding day. Grooms especially love his approach. He first gets a sense for what the woman looks like on an every day basis, the look her groom fell in love with. He then takes it to the next level with a look that's special, but still her. "You (as the bride) should look like you did the best job ever on yourself. You do not want to look like you were beat up at a make-up counter and tortured at the hair salon. Think about how your groom likes to see you," Jim said.
To achieve this look, we always recommend the bride do a full hair and makeup trial with her wedding day artists prior to the wedding. For his clients, Jim asks that the bride arrive at the trial with her hair and makeup as she normally wears it, rather than wet hair and a washed face. This allows him to see her comfort level with product, a very important part in understanding what finished look she'll love.
"My goal is to make each bride look elegant, chic, sophisticated and a little sexy. Remember this -- women get married, girls don't."

Jim and Darlene focus not only on getting the bride camera-ready, but making sure the mothers of the bride and groom, the bridesmaids, and even the littlest attendants look and feel their best. It's important the bridal party stick to a few simple rules on the morning of the wedding to ensure everything goes smoothly.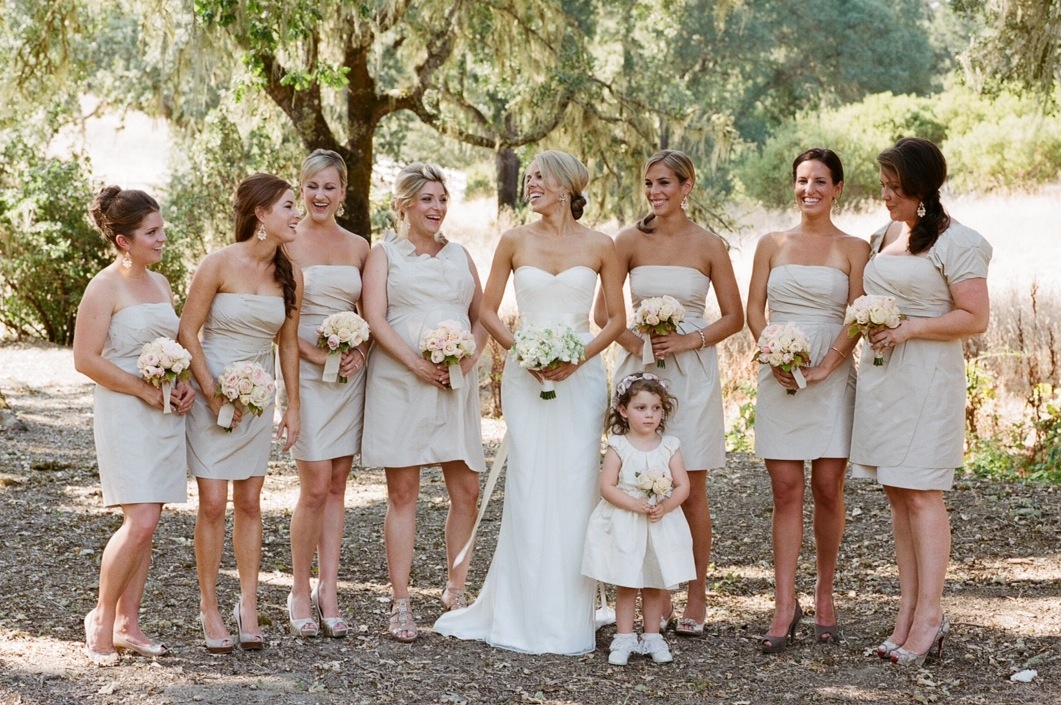 First, I always tell the bridesmaids no blowouts. They should arrive with their hair fully dried and the hair stylist will enhance with curls, waves or up-dos as needed. Blowouts can add hours to the getting-ready time, and often require additional styling on top of that (after all, you don't want an exhausting, marathon beauty session before the party even starts). We also ask that bridesmaids apply a light base of makeup on themselves, then the artist can build on it to create a look that will photograph beautifully. It not only saves time, but allows the artists to see your friends in their everyday look too.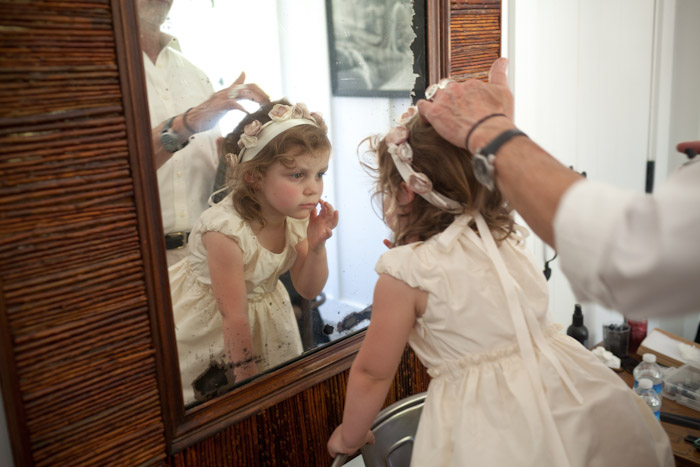 If you have flower girls, don't leave them out of the fun of primping on the wedding day. Flower girls should always have their hair styled last, after they are fully dressed and have already eaten. Even the most patient child can get restless if they're waiting around for hours or are hungry.
Jim's last piece of beauty advice is one I echo whole-heartedly. I recently had a bride devastated when she received her wedding proofs to find noticeable tan lines on her shoulders in every picture. "In the weeks leading up to the wedding, wear sunscreen on all parts of your body exposed to the sun." Jim said. "The last things you want are tan lines and sunburns in your photos." Ladies, this goes for your grooms too.
EXPERT PRODUCT RECOMMENDATIONS FROM DARLENE CARLSON:
Yves Saint Laurent Touche Eclat Radiant Touch is a brush on highlighter that adds a subtle radiance to shadowy areas on the face.
Cle de Peau Beauté Under Eye Concealer is exceptional, with a soft mat finish that doesn't crease.
Giorgio Armani Luminous Silk Foundation is a beautiful foundation that enhances rather than masks skin. It has a skin-like result with added radiance.
Bobbi Brown Long-Wearing Gel Liner is water resistant and doesn't fade or smear by the end of the day.
Nars Powder Blush in Orgasm. It's a perfect color for everyone and gives a soft beautiful glow.
From top: photo by Meg Smith, hair and makeup by Wallett Luburich and Anya Pfeiffer; photo by kissthegroom.com, hair and makeup by Jim Avila; photo by Meg Smith, hair and makeup by Jim Avila and Darlene Carlson; photo by Meg Smith, hair by Jim Avila