Earth Day, April 22, is a time to celebrate gains and accelerate environmental progress. But every day is a time to act to protect our planet.
Writing about travel for more than 30 years, I've had the privilege of visiting over 100 countries. I've breathed air thick with noxious gases, seen mountainsides denuded of trees, beaches eroded by removal of dunes, rivers sluggish with refuse.
I've also experienced crystal skies thick with sparkling stars, rivulets of drinkable water, hills blooming with wildflowers and spattered with bees and butterflies.
Cities have both cleaned their air and fouled it. People have both rescued and ravaged the land. We have choices. We make them every day.

Last year around this time, in the span of six weeks, I traveled "bipolar" -- from 70 degrees latitude south in Antarctica to 70 degrees latitude north in Greenland. I wrote about witnessing the ends of our precious earth, melting away.
In honor of Earth Day, I offer here some dramatic photos I took of Antarctica and Greenland. They show the beauty and fragility of our polar world, and I hope that they help remind us to treat our vulnerable planet with respect and love.
Political beliefs are irrelevant. All of us-- throughout the world -- must strive to to protect our precious, magnificent earth -- on Earth Day and every day.

Antarctica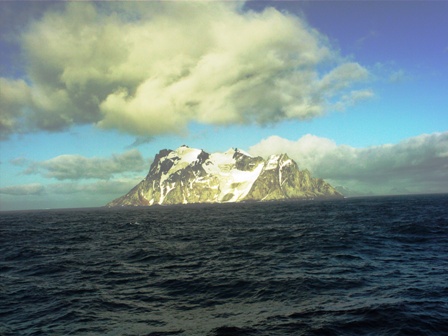 An island near the Antarctic peninsula.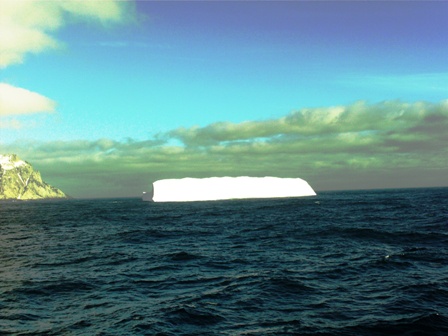 My first berg -- note the most unpolluted sky in the world!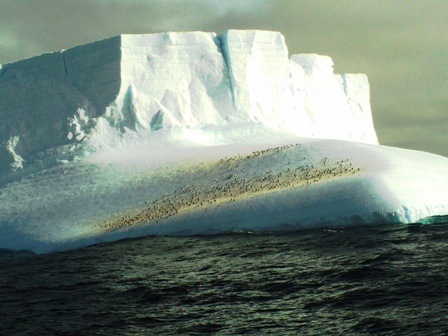 To understand the size of this massive iceberg, note that the "dirt" is a penguin colony.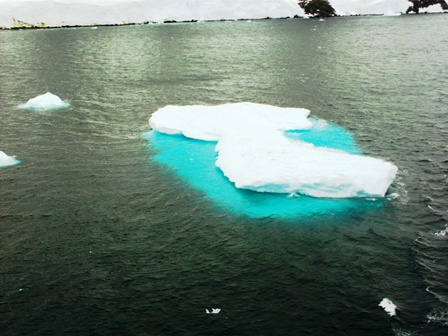 The color of glacial ice; most of the bergs are submerged.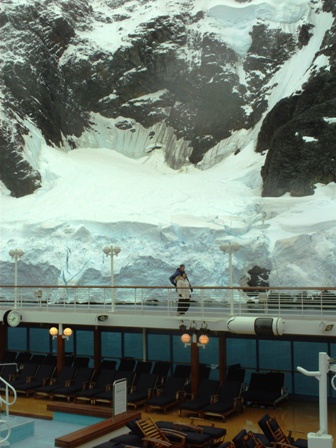 We cruise through a narrow channel at our southernmost point; we can almost touch the mountains.
Greenland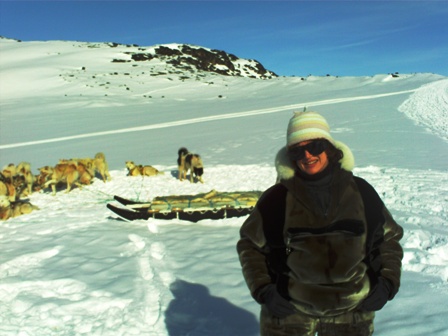 With Greenlandic dogs at rest, I'm standing on an ice field, breaking from dogsledging.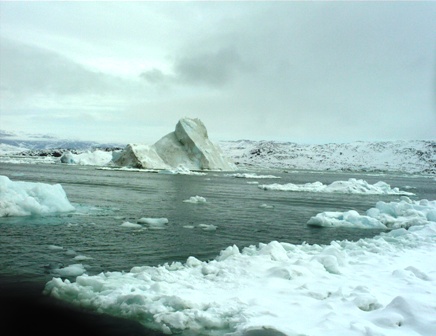 Evidence of a melting glacier.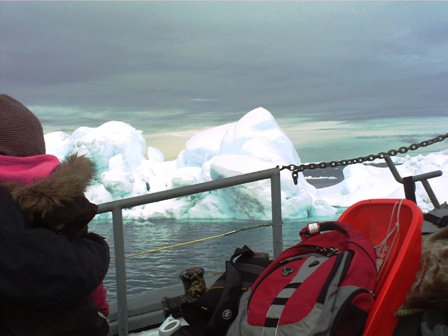 Study in red, white, blue and a bit of pink.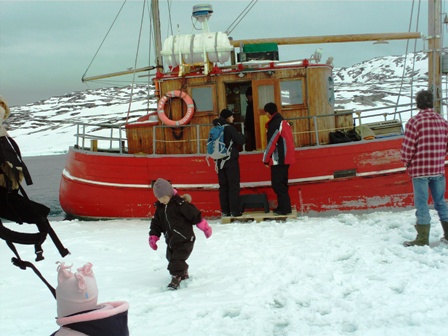 This bay is usually frozen completely. In the past 10 years, temps have warmed considerably.