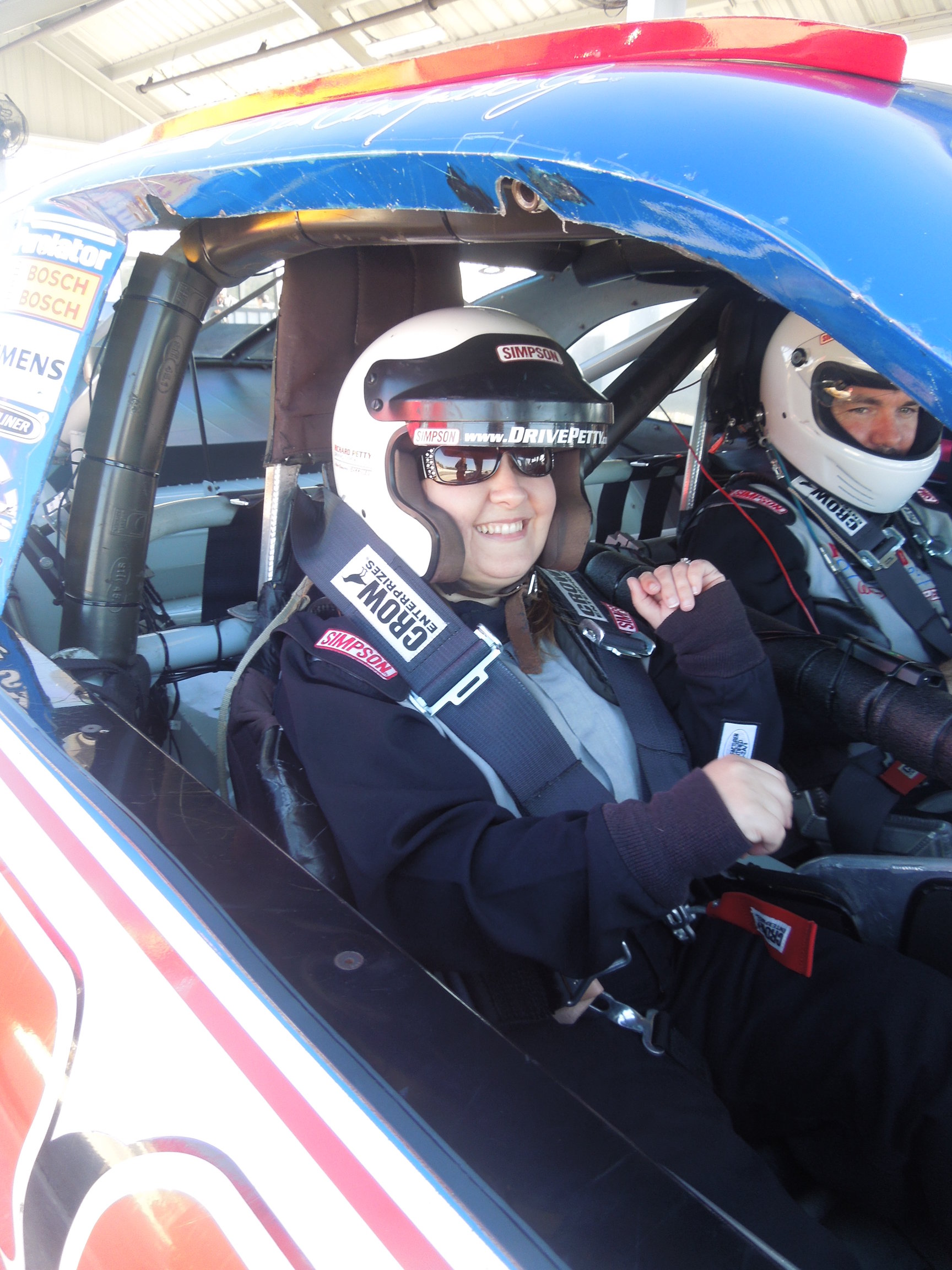 This morning, my husband read our 2013 horoscope which told us that 2012 was a crummy year for the crabby Cancer, however, the coming year would be full of life. I thought on that for a while and decided 2012 wasn't all bad. I ventured out to Hollywood numerous times and interviewed some of my favorite celebrities. I tried my hand at working in an office environment after nearly 10 years of pregnancy/parenting and learned a lot about myself. (My family wasn't ready, by the way, and neither was I.) I engineered and appeared in a PSA with Ed Begley Jr. in the fight against Fracking which was really important to me. A lot of good things happened in 2012.
However, my one regret year in and year out revolves around not taking more risks. I'm always on the move, but I tend to do the same things over and over. I eat in the same restaurants, visit the same stores, go to a movie and in general just don't mix it up much. This needs to change.
About a week ago, my friend and I visited the Richard Petty Speedway and took part in a ride along in actual NASCAR race car. This attraction has been in Central Florida for over 10 years and only this year have I visited it because I found it terrifying. Why in the world would I want to suit up and put on a helmet and other scary safety equipment in order to whip around a race track at 160 mph? Visions of slamming into the walls or flipping over ran through my mind. I have two small kids to take care of. This just wasn't for me.
But, the experienced drivers assured me that their safety record was clean as a whistle and I'd be fine. They said something about how the car has a low center of gravity, so flipping isn't really on the agenda. They also promised to steer clear of the walls. So into the window of the car I climbed, as elegantly as I could manage (which was not elegant at all), to watch my life flash before my eyes.
Admittedly, the speed was exhilarating. I mean we were really going fast, faster than I could ever drive and I tend to have a lead foot. I get pretty motion sick as well, another reason risks aren't at the top of my book and this did give me a bit of a puke face. I had to concentrate on not being nauseous, which helped me not have time to be scared. Not being scared helped me relax more and enjoy the ride.
When we slowed down and pulled off the speedway, I was disappointed. I felt it was over far too soon and that is when I realized that the risk I took was completely worth it, because I genuinely had a good time and would have happily ridden along a second time. I not only survived the journey but I enjoyed it. This was a huge step for me. Maybe next time, I'll drive the car. (I'm lying, I will probably never drive the car, but I'm ready for other risks.)
I have always been intrigued by the idea of a hot air balloon ride. I think that might be my next adventure. After that... possibly kayaking in the ocean? I have a list, but I won't rush things. I'll just do my best to ensure 2013 is a bit more lively than my previous years.
What are your resolutions for 2013?
Follow Lee Allport: http://www.facebook.com/mysentimentexactlee
Read The Blog: http://www.mysentimentexactlee.com