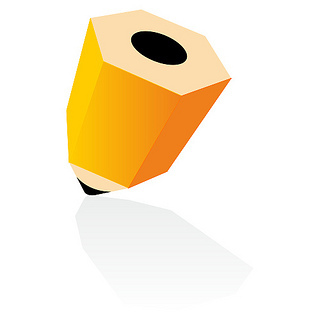 The artist working online has a well-known dilemma. He or she can post great stuff for free, find a wide audience and maybe, in the process, starve to death. Or he or she can find a devoted following online, and get paid for work that matters.
Since the days of Napster and other music "sharing" services, it has long been a grab and go scenario for creative work online. You'd see something you liked, be it a sound or image, and you grabbed it for your own use. This violated the artist's copyright and robbed them of the chance of making a living. Nasty stuff, and it hasn't gotten much better. It's probably gotten worse. David Byrne, the musician and performance artist, writing in the Guardian, has pointed out that the Internet is sucking the life out of creative people. Be honest, haven't you ever grabbed an image online to use in a blog or a presentation without crediting or even notifying the person who made it? (Yes, you have; I can tell you're lying when your eye twitches like that.)
A few organizations are looking after artists' rights online. You've probably heard of Creative Commons. Since 2001, the non-profit group has set forth some rules to help artists who want to share their work on the Internet. They have six licenses allowing artists to share and receive credit (called "attribution") for their work, to allow that work to be changed or modified, or not be changed at all. Creative Commons has recently refreshed their copyright licenses to function globally and cover new rights. Elliot Harmon, Communications Manager, Creative Commons reports that there are more than half a billion Creative Commons-licensed works, "spanning the worlds of arts and culture, science, education, business, and government data."
Creative Commons creates a legitimate mechanism allowing sharing for free. But what if the artist wants a choice -- to share for free but with attribution, or else to license the work and get paid?
The Noun Project, founded by Edward Boatman and Sofya Polyakov along with designer Scott Thomas to create, share and celebrate the world's visual language, is launching a plan to cover both options.
There is a big vision here. Unlike other "stock image" depositories, The Noun Project is more than just a sprawling collection of images. It's a way of looking at the world that understands how visually driven it really is. Let's zoom in on this for a moment.
Readers polled this summer by Harris Interactive reported that the image posted with an article was about as likely to draw their attention as the data presented in the article, so you can bet that I'll be posting an image with this blog. People on Facebook are uploading about 200 million photos per day, according to Facebook.
By some estimates published on Buzzfeed and the blog 1000Memories, every two minutes, we take more pictures than the whole of humanity did in the 1800s. Ten percent of all the photos people have snapped were taken in the past 12 months.
Even if those numbers aren't perfectly accurate, they are still awe inspiring. We are living in the age of visual culture. Now it's time to wake up and smell the icons.
Icons, those symbols and images that tell you which bathroom to go in, where to exit an airport, how to open a box, whether something is fragile, where to press start or how to power something up, dominate our world. Online, icons drive how we navigate websites, determining where we click. They are our signposts, and though they are small, their ubiquity makes them no small matter.
Giving icons away for free is a choice an artist should be able to make, not one that is made for him or her. Attribution seems a reasonable enough form of compensation, provided the artist agrees to it, as they can when they upload images to The Noun Project. Sofya Polyakov of the Noun Project told me in a recent phone conversation that, according to a recent poll the Noun Project conducted, artists upload to the site because they are moved by the vision and mission of the project to create the world's visual language. Launched in 2010 with a highly-successful Kickstarter crowdfunding campaign and just a few hundred images, the Noun Project has matured, and so have the artists contributing to it. For some of them, free is not cutting it anymore.
"The marketing power of a freemium only works if at some point you start actually getting paid," Sofya told me. "It's been a process of trying to educate our users," she elaborated. "People are used to using our content for free, and it is free if you'd like to attribute to our designer who created it." If you don't want to attribute, you can pay the designer instead. Usually that fee is just $1.99, "which I don't think will break anybody's bank," Sofya said.
The money reinforces a reasonable idea. We have to acknowledge the creator of an image. Especially those small, but critically important images that tell you which side is up, how to turn something on, or where to click.
Image credit: Ilya Sedykh via Creative Commons License.