Now that you've considered all your options and decided Hawaii is for you, where should you live? This article is a continuation of Part One, working on some assumptions that you've 1. made the commitment to live in paradise and 2. have searched for a suitable job options.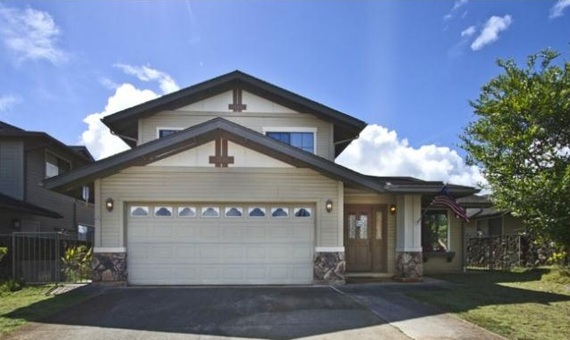 Get the lay of the land! First things first -- where do you want to live?  There's no substitute to getting to know different areas of the island firsthand with a "preview" trip. Taking some time to visit the local eateries, talk to people in the area or just reenact your average morning commute will do wonders to help you see what life may be like for you. If circumstances don't allow a preview trip, talking with friends and family here is the next best option. Remember, it's not about location -- it's about the kind of lifestyle you want. Living in a condo in Makiki may be great for a young couple who both work in town, while a single family house in Ewa Beach may fit a family of five who works in Kapolei.
The first factor to consider is where you will be working. While you're able to drive from the east to the west side of Oahu in about 90 minutes (with no traffic), being in traffic two hours a day each way is not how most people want to spend the majority of their time, especially in Hawaii. Oahu has some of the worst traffic in the nation, making a smaller commute time an important factor more than ever, especially considering that the proposed rail system is not going to be completed for another decade.
Another key factor for families is schools. There are many private and public school options on Oahu that can fit a variety of needs. Two of the larger private schools, Punahou and Iolani, are located in the heart of Honolulu at the price tag of just under $20,000/year for tuition, with other, smaller private and charter schools around the island. Like homes, certain schools will fit different needs and Honolulu magazine does a yearly review of public schools that ranks each school based on various metrics.
What you enjoy doing in your free time is also another important factor. Love the beach? Do you enjoy fine dining? Nightlife? Or the peace and quiet of a nice hike? Being centrally located to what you enjoy is exactly the reason you're coming to Hawaii, isn't it? Make sure you include this in your criteria because if you love surf but it takes you two hours each time you want to catch good waves, you'll be less likely to enjoy what you came to Hawaii for.
What are some suggestions? Many young professionals in their 20s and 30s are starting to gravitate towards metro Honolulu (Kaimuki, Kaka'ako, Makiki) because of the proximity to nightlife, restaurants and shopping. Salt Lake and Pearl City are also inexpensive alternatives. Some of the hot areas for families in the past few years have been Mililani, Moanalua, Hawaii Kai, Ewa Beach and Kapolei/Makakilo. Mililani, Moanalua and Hawaii Kai consistently rank as the top school districts on Oahu. Coupled with large living spaces and the quiet, suburb-type atmosphere, the above areas have become highly sought after areas by families. While business and commerce are centered in Honolulu, a concerted effort is being made by the state to develop Kapolei as Oahu's "second city" both to make government services more accessible and reduce congestion across the island.
Work, play or anything else -- there is a neighborhood for everyone. If you want more information or simply want to figure out what's right for you, contact me with any questions! In the next and final part of this article, we'll discuss the logistics of moving you and your family.