The 2014 New Hampshire Film Festival in Portsmouth showcased some incredible movies, from buzzed-about Hollywood films to lesser-known indies. I was on hand for HuffPost Entertainment as a Grand Juror and got to screen some of these films in the picturesque New England town.
Here are my top picks in the Feature category:
Written by David Dastmalchian, "Animals" tells the story of Jude (Dastmalchian) and Bobbie (Kim Shaw), a young couple who spend their days stealing and scoring drugs in Chicago. When one of them becomes hospitalized, the pair must confront their addictions and the difficult truth about their relationship.
If you haven't seen Richard Linklater's "Boyhood" yet, you're missing out. The film was shot over the course of 12 years and follows the life of a young man, Mason (Ellar Coltrane), from age five to 18.
Filmmaker Danny (Tom O'Brien) attempts to finish his documentary about relationships while navigating his own personal romances with love interest Theresa (Caitlin Fitzgerald) and best friend Carla (Katherine Waterston). "Manhattan Romance," directed by O'Brien, also stars Gaby Hoffman. *"Manhattan Romance" won the NHFF's Audience Choice Feature*
"Match"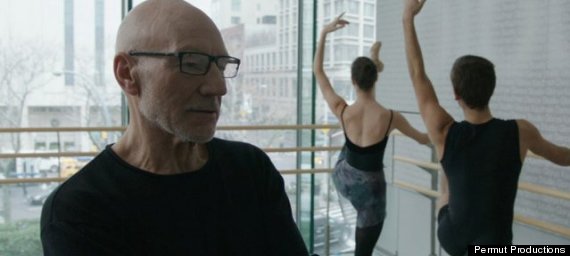 Based on the play of the same name, "Match" follows a Seattle couple (Matthew Lillard and Carla Gugino) as they travel to New York to interview colorful former dancer Tobi (Patrick Stewart) for research on a dissertation. But when the questions turn personal, the interview itself is called into doubt.
Jason Reitman's latest feature, in theaters now, focuses on a group of high school teenagers and their parents as they attempt to navigate the many ways the Internet has changed their relationships, communication, self-image and love lives.
Directed by Alex R. Johnson, "Two Step" follows college dropout James (Skyy Moore), who -- after recently losing his parents -- turns up on his grandmother's doorstep only to watch her die. Following his loss, James gets mixed up with a malicious con artist, Webb (James Landry Hébert), who's been preying on local seniors. The film also stars Beth Broderick and Jason Douglas. *Two Step won the NHFF's Grand Jury Award for Narrative*