Love more. Love deeper.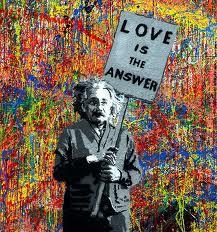 We all know that love is important, yet we often don't spend time thinking about why we should and how we can bring more love into our lives. In fact, it is love -- and all of its inherent qualities -- that can help us lead even more extraordinary, meaningful, and successful lives.
So how can we increase the quantity, quality, and depth of love in our lives?
First, reflect on the questions below to assess the quality and vibrancy of the connections in your life:
1. What does love feel like to me?
2. How do I most like to receive love?
3. Are my connections enhancing my life?
4. What do really loving people act like? Why do I feel great around them?
5. Am I thoughtful about how I proactively connect to people?
6. Am I mindful about how I connect with myself? Am I treating myself lovingly?
Now take action to increase the love in your life:
1. ADMIT boldly that you want more connection than you have now: Are you living in denial about the amount of love you have consistently in your life? Are you showing up in your relationships?
2. AWAKEN to the skills you need to develop: Do you recognize that connecting authentically takes skills? Do you have a model in mind of a person you think radiates the kind of love you want to emulate?
3. ACTIVATE it daily: Make it a habit to ask yourself what processes you need to practice in order to show up as a loving person each day. Are you giving it, and receiving it?
4. AUTOMATICALLY "be" love: At this stage, you have integrated skills so deeply into your core that you don't need to think as consciously about it. You may need continued practice, but are emanating the energy that is love.
Why We Do What We Do: Love and Fear
If one digs deeper into the roots of why people do what they do, the underlying drive is always linked to two primary emotions: fear and love. Using that basic truth, we can create some simple assumptions to direct our lives in more positive, loving ways. If we focus specifically on generating more love in our life, we are on the right path to creating a more fulfilling life. We are able to generate more positive emotion, and with that, increase the likelihood of generating more positive outcomes.
Love and Connection: Keys to a Meaningful Life
In my work as a therapist, I've learned the undeniable truth that connection and love is paramount to all other traits and behaviors for those looking to live a more meaningful life. I never walk away fearing the human capacity for resilience and growth as long as I know they are positively connected with others. If an individual has one or two reliable people they can count on, I know they will work through the hard times. The consistency and accountability of outside support is, in fact, the most significant pillar to flourishing.
Many people choose to live with psychological skin so thickened that loving becomes impossible. Certainly, protecting oneself with defense mechanisms is a universal way to avoid facing uncomfortable and stressful experiences. However, nearly everyone I have worked with will tell you that in some way their defense mechanisms have reached the point of diminishing returns. Deep fears of rejection and insecurity can unstoppably seem to creep to the surface of life
.
Resolve to Enter the Feedback Loop of Love
There's a simple solution to removing harmful insecurities, increasing the ability for one to not only survive, but to thrive: love more and love deeper. To love is the most consequential act of giving, and cultivating. The feedback loop of love generates energy in an organic, invigorating and continuous way. If you persistently give love, you inevitably create love and therefore you become empowered to change yourself and the world we live in.
Share how you are going to show gratitude and love TODAY.