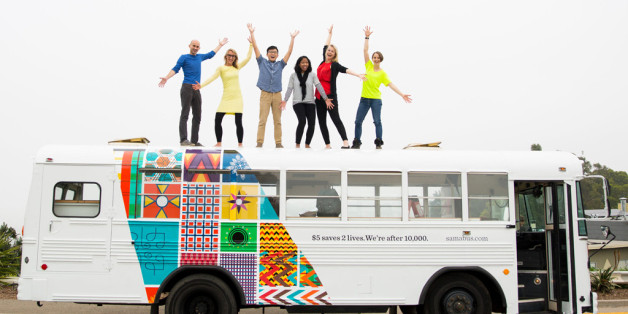 When I was 18 years old, I became a refugee. My family fled our home in war-torn Bosnia to get to a safe place, a refugee camp in southern Hungary.
Shortly after we arrived, I started teaching art and English to 4th-9th graders at the refugee school, collaborated with Peace Corps volunteers, and got to know visitors from institutions like the American International School in Budapest. For visitors, being at the camp was opportunity to connect their passion for helping people in need directly to the refugee experience and take part in shaping the opportunities that ultimately provided access to a better life -- a steady home, education, jobs and more. For me, the camp offered solidarity with refugees of different backgrounds from all over Bosnia -- an outlet to let go of the past and to find hope for the future.
Becoming a refugee is a painful and disorienting experience for anyone who has been forced to leave their country in order to escape war and persecution. In that new normalcy, it is the strength of the temporary community and opportunities like access to education, jobs or healthcare that restore hope and provide a path to a better future.
It was during this time that I discovered the power of people coming together in one place to connect through each other's stories and create change. The kind of stories that are difficult to sum up in a tweet: deep, human stories that lead to action.
Fast forward to today. I now lead communications efforts at Sama Group, a nonprofit that uses technology and business methods to tackle global poverty. Since joining the organization last summer, I've been thinking a lot about how to share our mission with as many people as possible and create opportunities for them to join us. But the issues we're solving -- like maternal mortality -- and the stories we're trying to tell of our beneficiaries are so complex that it's a challenge for people to grasp just how urgent the needs are.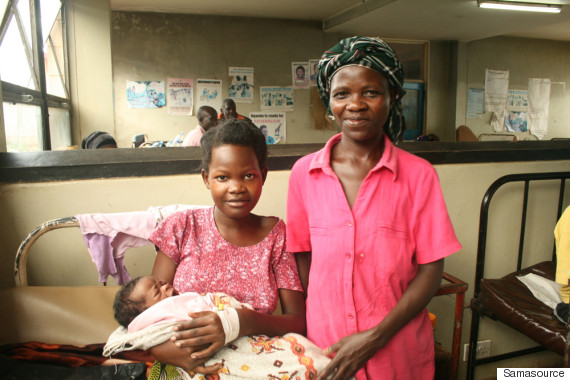 Last October I traveled to Uganda on my first international trip for Sama. On that trip I met Justine, her mother, and two-week old son Eric. Justine is an 19-year-old woman from Nakaseke who had arrived at the hospital incredibly ill and malnourished. Her husband had infected her with HIV when she was 18 and abandoned her when she became pregnant. Through Samahope funding and under Dr. Robert's care, Justine was able to receive treatment, rebuild her health and safely deliver her son, Eric.
Each woman's experience is unique, but meeting Justine gave me a glimpse into the challenges that expecting mothers face in communities that lack basic health care. Unfortunately, far too many women are less fortunate than Justine. Each year more than 300,000 women die in pregnancy or childbirth, many of them from preventable complications.
We're a small team that serves a lot of people. So how do we share stories like Justine's with as many people as possible in a way that moves them to take action?
As I learned years ago while in the refugee camp, the best way to tell a story like this is through human connection. We can't toss ideas into the world while hiding behind our computers and hope they reach enough people and organizations to provide access to life-saving medical treatments or jobs to lift individuals, their families and whole communities out of poverty. The work ahead of us is too large and urgent. Rather than wait for people to come to us, we need to meet them where they are -- go to their communities, start meaningful conversations and connect them to different ways to contribute to the solution.
So this year we're experimenting with a bold, new way to do just that. We call it Samabus -- our mission on wheels.
Samabus is a 1992 Blue Bird from Oregon that's getting a second life as the mobile experience of Sama -- an immersive story about the work we do and our belief in opportunity for all. The bus also embodies our commitment to impact sourcing and has given work to 54 people and counting. The bus is a place for community -- for gatherings like dinners and talks -- and an opportunity to learn about our work and take action.
Last month, we traveled from San Francisco to Austin for SXSW to kickstart the bus's spring tour. Our first mission: to raise $25,000 to provide 5000 safe birth kits to our doctors in India, Nepal and Somaliland. These birth kits cost $5 each and include sterile tools that doctors can use to ensure both mother and baby are spared from life-threatening conditions during childbirth (as we've heard from our doctors, many women in poor villages give birth in huts and often reuse tools like gloves and razor blades, which can cause disease).
As the campaign's tagline says, $5 can save two lives -- mother and baby. Though it's not always that simple. Samahope does not fund birth kits in isolation, but also funds critical elements in ensuring safe births. For example, we helped fund 388 safe births in Nepal for $50.70 per mom, which included four prenatal visits, prenatal vitamins, the presence of a skilled birth attendant during delivery (with the safe birth kits in hand), postnatal visits, and patient food. It is a combination of all of these factors -- including the kits -- that helps provide a safe birth.
This is a bold mission and we're just getting started. And, similar to how visitors to the Bosnian refugee camp learned about the refugee experience and helped create opportunities for us to build a better life, taking the Samabus mission on the road is connecting everyone we meet -- everyday people like you and me -- with the opportunity to take part in making safe births possible for moms in need.
Cisco and the Cisco Foundation partners with nonprofits, non-governmental organizations (NGOs) and community based programs. Cisco sponsors The Huffington Post's ImpactX section.