Recommendations from the Best K-12 Teachers in the Country
Last Fall, when we were publishing Katrina Fried's brilliant book, American Teacher, Heroes in the Classroom containing interviews with 50 of the best K-12 teachers in America, I asked the educators if they could recommend books and films which they felt every parent, educator and policy maker in the field of education should read. I asked this question as there was growing attention to the ranking our education system was getting worldwide. We weren't doing well and we were looking to Finland and Korea for answers when I thought, frankly, we should be looking at teachers who were succeeding here in our own country, such as the teachers profiled in Katrina's book. Public school advocates and charter school advocates were at war. The Common Core was becoming a political issue and now seems to have become the cause for a political maelstrom. These factors made me all the more interested to hear what incredibly successful teachers had to recommend for us to read.
Their original list contained over 55 books. Last week, I sent that list to all of them and asked them to rank their top ten. The results are here. If you want to see the full list, this link takes you there (and to more information about American Teacher, its teachers and Katrina Fried).
This week is Teacher Appreciation Week. It's a good opportunity to remind ourselves that every single one of us has a stake in our education system. It is our responsibility to understand what great teachers do, what challenges the education system faces, and how we can get involved. If you have got a recommendation that's not on here, please share it through the comment field.
The 7 Habits of Highly Effective People by Stephen Covey
American Teacher: Heroes in the Classroom by Katrina Fried
The Courage to Teach by Parker Palmer
Outliers by Malcolm Gladwell
Teach Like Your Hair is on Fire by Rafe Esquith
Savage Inequalities by Jonathan Kozol
How Children Succeed: Grit, Curiosity, and the Hidden Power of Character by Paul Tough
Mindset by Carol Dweck
Pedagogy of the Oppressed by Paulo Freire
Other People's Children: Cultural Conflict in the Classroom by Lisa Delpit
Leading in a Culture of Change by Michael Fullan
Teach Like a Pirate by Dave Burgess
The Essential 55: An Award Winning Educator's Rules for Discovering the Successful Student in Every Child by Ron Clark
What Does It Mean to Be Well-Educated? By Alfie Kohn
The Freedom Writer's Diary by Erin Gruwell
Owning It by Alex Kajitani
Work Hard. Be Nice: How Two Inspired Teachers Created the Most Promising Schools in America by Jay Mathews
The Death and Life of the Great American School System by Diane Ravitch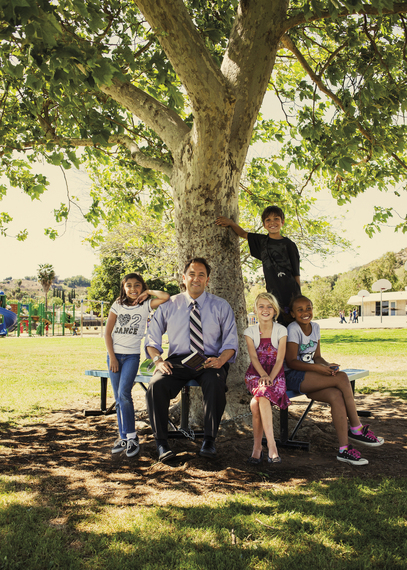 --
Alex Kajitani, author of Owning It, and one of 50 teachers in American Teacher. Photograph by Roman Cho.