Gary Slutkin's unorthodox approach of training local members of America's most crime-ridden urban areas to use their street credibility to interrupt the violent impulses of fellow residents before they are acted upon, while simultaneously providing social outreach and educational resources within the communities, is the foundation of his organization CeaseFire. Since its implementation in various Chicago neighborhoods, incidents of shootings have fallen as much as 40 to 70 percent, and retaliation homicides have decreased as much as 100 percent.
As we all know, the City of Chicago witnessed an alarming spike in gang-related homicides this spring, the effects of which citizens and the police force are still dealing with. Even President Barack Obama mentioned the increase in gun violence during a recent presidential debate. And while the problem has slowed somewhat, tension remains high, and people are looking for solutions.
Fortunately, Gary Slutkin, a physician and infectious disease specialist, has dedicated his life to one such solution. As the founder of CeaseFire, an organization that uses a scientific methodology to curb violent behavior, Slutkin combines science and social justice to bring peace to Chicago's streets. He is just one of many Chicagoans creating positive change for his community and was recently included in the new book Everyday Heroes: 50 Americans Changing the World One Nonprofit at a Time, published by Welcome Books.
Two years ago, photographer Paul Mobley and author and editor Katrina Fried set out to find 50 of the country's most inspiring social entrepreneurs, and the results were nothing short of remarkable. The groundbreaking visual book provides stunning portraits accompanied by first-person narratives, highlighting the stories behind the causes.
Among those featured in the book are several local heroes, including Slutkin, whose nonprofits are based in Chicago. Readers will meet Lindsay Avner, who, at only 23 years old, launched Bright Pink to educate young women about breast cancer prevention and early detection. At the same age, Sarah Elizabeth Ippel first proposed a revolutionary public charter school for Chicago's south side, which became the Academy for Global Citizenship (AGC). And as the CEO of Chicago House, the Reverend Stan J. Sloan helps HIV-positive community members achieve economic independence through employment assistance programs and social services.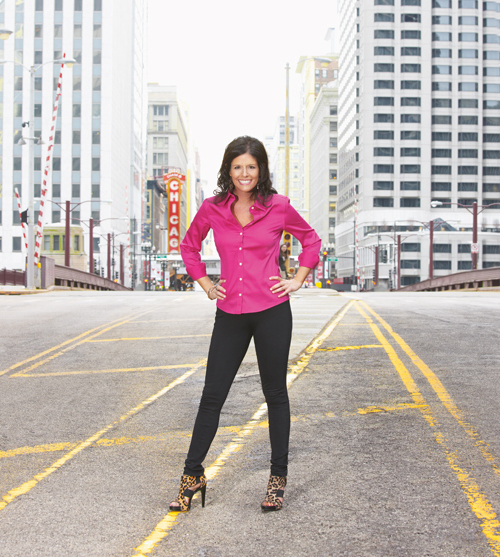 When Lindsay Avner founded Bright Pink (a nonprofit dedicated to the prevention and early detection of breast and ovarian cancer in young women) seven years ago at the age of 23, she had just made headlines as the youngest woman in America to have a prophylactic bilateral mastectomy. With three generations of breast cancer in her family history, Avner intimately understood the gravity of her decision, and was compelled to use her experience to help educate and support other women at risk.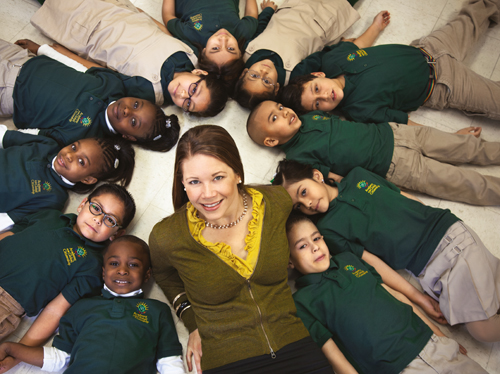 When Sarah Elizabeth Ippel rode her bike down to the board of education in 2005 to first propose a revolutionary public charter school for Chicago's south side, she was all of 23 years old and just two years out of graduate school. What she lacked in experience, she made up for in confidence and zeal. The Academy for Global Citizenship (AGC) offers a new future-oriented model for education, one that aims to prepare its students to be socially and environmentally responsible members of their communities.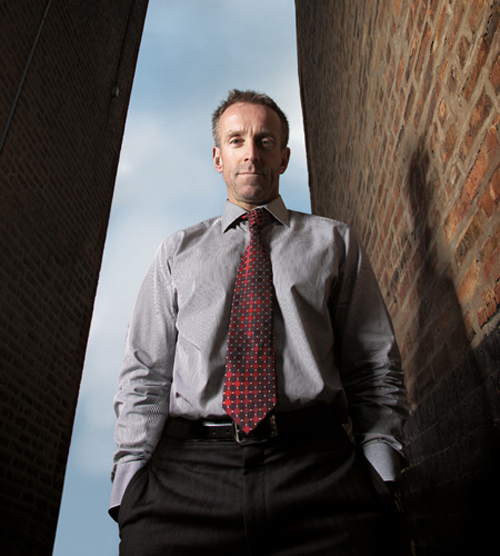 When the Reverend Stan J. Sloan joined Chicago House in 2000 as their new CEO, he shepherded their transition from providing end of life care for the homeless, HIV-positive community to improving their quality of life. Since then, helping clients achieve economic independence through employment assistance programs and social services has become Chicago House's central focus.
A web of social entrepreneurship is beginning to spread, connecting Chicago with New York, Los Angeles, San Francisco, Detroit, Washington D.C., and many other cities across the country. My hope is that Everyday Heroes makes these connections even stronger.
These four passionate souls are making significant, measurable differences in the lives of millions. They earned their places among these 50 pioneers, who boast a variety of surprising backgrounds and beginnings, and they leave no doubt that any "ordinary" citizen with the requisite amount of passion and ingenuity can create extraordinary change. There are no more excuses.