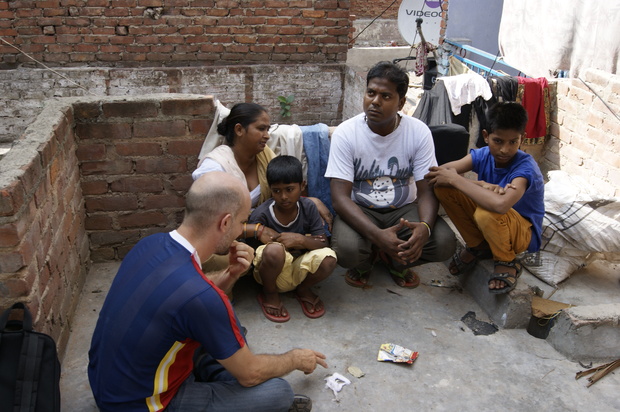 "Never ever give up" - Winston Churchill
I had to find a way to get from Turkey to India without traveling overland. This left me with two options: by sea or by air. Unfortunately I couldn't find a workable sea option, but I had met a guy in Istanbul who seemed connected and also had put me up for the night.
To my astonishment, after I told him of my plight he told me that he could arrange for the bike and I to be shipped by cargo plane... All on kindness. I was completely dumbfounded. How could this be possible? He assured me that it was possible and that it was going to happen.
The proof as they say is in the pudding. I am writing this blog from a slum dwellers house in Delhi. I arrived this morning and the kindness just keeps on coming. Rickshaw driver Mahindra bumped into me in the famous Paragang market and brought me back to his one room home. He lives here with his two children and wife Sumatra. They have put me up for the night, fed me and even let me play a game of cricket with the locals. All in all a very surreal past 24 hrs!
I am currently on a journey that is powered by the kindness of strangers. With no money, no credit cards, no gas and no place to stay, I am circling the globe on a bright yellow, vintage motorcycle with a sidecar, Kindness ONE® (Sort of like Air Force One, but kinder). Please click here to read more.