I'm no snob when it comes to movies, but I've come to dread the onslaught of summer blockbusters--a feeling not dispelled by the arrival of the dreary Pirates of the Caribbean and the dreadful Hangover Part II. If you feel the same way, you can take refuge in the art-house world with a handful of satisfying new releases. One of them is even in 3D.
In addition to new works by such word-class auteurs as Woody Allen and Werner Herzog, there's the likable Submarine, from newcomer Richard Ayouade, and DVD releases of Mike Leigh's latest, and a nearly-forgotten gem from Federico Fellini.
Some people are still discovering other spring releases like Tom McCarthy's wonderful Win Win, with Paul Giamatti, and the gripping, Oscar-nominated French Canadian drama Incendies. In sum: you needn't surrender to Hollywood's lowest-common-denominator season if you just make smart decisions.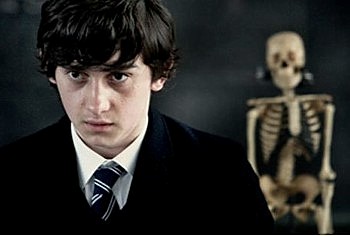 We've all seen our share of coming-of-age stories, but this one, about a self-aware 15-year-old Welsh boy, has a fresh approach and a likable cast of newcomers in the leading roles. Sally Hawkins, Noah Taylor, and Paddy Considine provide knowing comedic performances as the grownups. First-time feature director Richard Ayouade adapted Joe Dunthorne's novel. HERE's my full review.
Iconoclastic director Werner Herzog has made another unique documentary--in 3D, no less--about the Chauvet caves in France, which were sealed for so many years that its ancient cave drawings--perhaps man's first surviving artwork--remain intact. Herzog layers his personal ruminations onto the already-compelling raw material. He's also made striking use of 3D that puts most recent Hollywood efforts to shame. Read more about it HERE.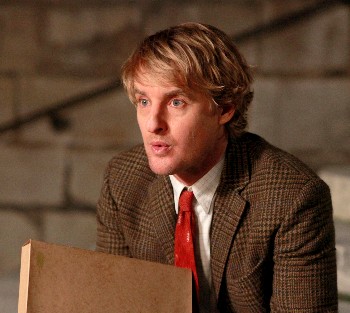 A real charmer from Woody Allen, who's won over critics and audiences alike with this piece of whimsy about a hack Hollywood writer (Owen Wilson) who travels to Paris, where he hopes to write a novel, inspired by the legendary artists and writers of 1920s Paris. Then, incredibly, he is transported back in time and gets to meet them face to face. Read my full review HERE.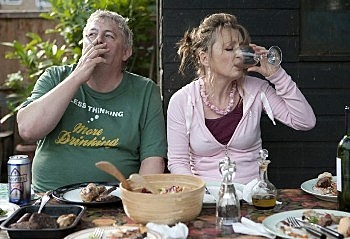 One of British filmmaker Mike Leigh's finest works, this beautiful depiction of four seasons in the life of a married couple and their unsettled friends is clearly the work of a mature artist, addressed to a mature audience. Jim Broadbent and Ruth Sheen are the good-humored couple, with Lesley Manville in a showy part as their train-wreck of a friend. HERE's my full review.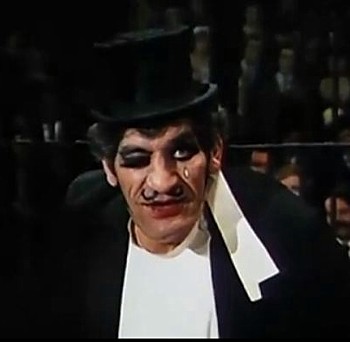 Beautifully restored after many years' dormancy, this puckish documentary was originally made for Italian television. In it, Fellini explores his lifelong fascination with circus clowns (indeed, with "life as a circus") by making fun of the documentary process itself. Along the way, we do learn a bit about the European circus tradition, but mostly we're treated to a generous slice of Felliniana.
By the way, if your travels take you to Los Angeles during June--or over the summer--I urge you to take in the Tim Burton show at the Los Angeles County Museum of Art. It's quite amazing. You can read my review of it HERE.