The Oscars may be history, but I'm happy to report that this year's Documentary award winner and three of its Foreign Language Film nominees are now playing in theaters (along with the winner in that category, the extraordinary Iranian film A Separation, which I highlighted in January).
When people criticize the Academy Awards, I like to point out how much Oscar recognition means to these films and filmmakers, as well as the live-action and animated short subjects. Having the words "Oscar-nominated" on their resume can make all the difference between fighting for recognition and having a golden seal of approval. (It also helps the companies that distribute the films and persuades many theaters and specialized venues to book them.)
These selections couldn't be more different from one another, and that too is worth celebrating. There is no ready-made formula for creating a superior film. I've also included one of my favorite French imports from the past year, which is now available on DVD. It didn't get the Oscar seal of approval, but I like it just the same.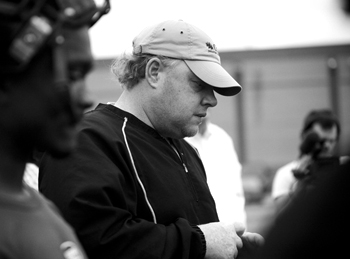 This year's winner for Best Documentary Feature, shot, directed and edited by Daniel Lindsay and T.J. Martin, is an unusual, closeup look at a high-school football team in Memphis, Tennessee and its indefatigable volunteer coach, who's determined to turn their reputation around. The fact that he is white and they are black is treated matter-of-factly, which makes it all the more intriguing. HERE's the full review.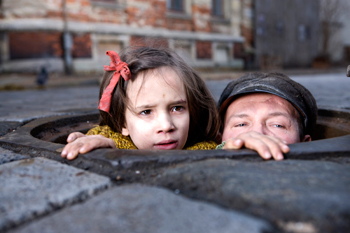 Agnieszka Holland directed this intense drama from Poland about a group of Jews who hire a sewer worker to hide them from the Nazis during World War Two, little dreaming that they will be trapped underground for more than a year. David F. Shamoon's screenplay is based on a book about the real-life man who never set out to be a hero--and had little regard for Jews. This extraordinary story left me in tears. An Oscar nominee for Best Foreign Language Film. Read my review HERE.
FOOTNOTE - in theaters March 9th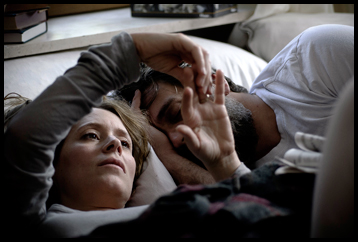 This wry story about a father and son in the world of academia comes from Israeli writer-director Joseph Cedar. The older man is a lifelong Talmudic scholar who has never received the recognition he feels he deserves, while his son is a popular professor and lecturer. Then an incident threatens to change their already tense relationship. This witty and highly-charged observation of human nature was an Oscar nominee for Best Foreign Language Film.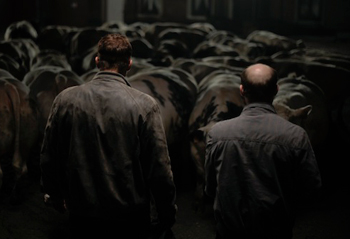 A new filmmaker from Belgium, Michaël R. Roskam, has captured worldwide attention with a visceral crime story about trafficking in growth hormones among dairy farmers--and the underworld gangs who control the trade. The protagonist is a victim of a different sort, not so different from the cattle he raises. This downbeat thriller is tough to watch at times, but grimly fascinating. An Oscar nominee for Best Foreign Language Film. HERE is my full review.
THE WOMEN ON THE 6th FLOOR - on DVD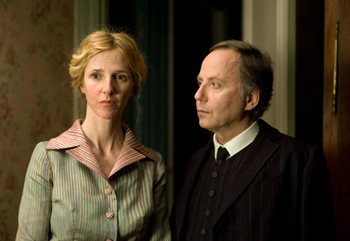 Philippe Le Guay's disarming film deals with an earlier generation's immigration issues--among other matters. The year is 1962, and stockbroker Fabrice Luchini has spent his whole life in the same Paris apartment house, which he inherited with his father. When his wife hires a young Spanish maid he becomes interested in her and the community of Spanish working women who occupy the floor above him. This bittersweet comedy-drama can be enjoyed as pure entertainment--but it also has substance. Click HERE to read more.
Leonard Maltin is the editor of the long-running annual paperback reference Leonard Maltin's Movie Guide (and its companion volume, Leonard Maltin's Classic Movie Guide) and the host of Maltin on Movies on Reelz. He holds court at www.leonardmaltin.com.