by Leonard Maltin
This may be the first summer movie season where box-office results in China and Russia mean more to Hollywood than the domestic returns. That's not good news for those of us who crave movies for mature audiences, as those mushrooming new markets seem especially hungry for superheroes, special effects, and 3-D.
On the other hand, the report from last month's Cannes Film Festival was bullish about indie movies, with buyers spending more money than they have in recent years. That spells hope for filmmakers who have interesting stories to tell and don't have multimillion dollar budgets.
As for the here-and-now, even during summer months it's possible for discerning moviegoers to find adult fare if they're just willing to seek it out. Here are my picks for June.
HYSTERIA (in theaters)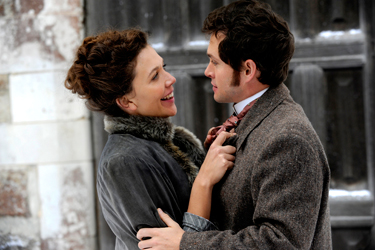 The movie that purports to chronicle the invention of the vibrator is, in fact, a sassy, irreverent comedy about sexual repression in Victorian England. Hugh Dancy plays a young doctor with forward-thinking ideas who winds up working for straitlaced (and straight-faced) physician Jonathan Pryce, who treats a female condition he calls "hysteria" with the artful use of his finger. Maggie Gyllenhaal, Felicity Jones, and Rupert Everett costar. You'll find my full review HERE.
POLISSE (in theaters)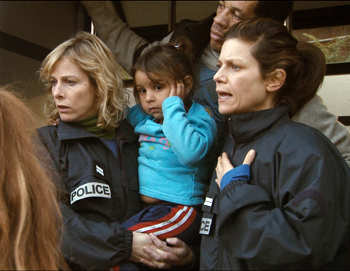 Actress-co-writer-director Maïwenn is responsible for this sprawling drama about the Paris police department's Child Protection Unit, showing how its diverse members support each other, clash, let off steam, and sometimes allow the stress of work to spill over into their private lives. The filmmaker also costars as a mousy photographer assigned to cover the unit's often-heartbreaking cases. Click HERE to read more about it.
SAFETY NOT GUARANTEED (in theaters June 8)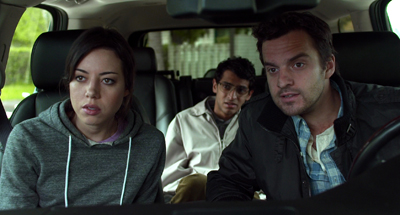 A charmingly offbeat comedy -- winner of the Waldo Salt Screenwriting Award at this year's Sundance Film Festival for Derek Connolly -- was inspired by an actual classified ad placed by a man seeking a companion for time travel. Indie stalwart Mark Duplass plays the wild-eyed inventor. Aubrey Plaza is a magazine intern who's assigned to win him over and get his story. My full review can be read HERE next week.
PEACE, LOVE & MISUNDERSTANDING (in theaters June 8)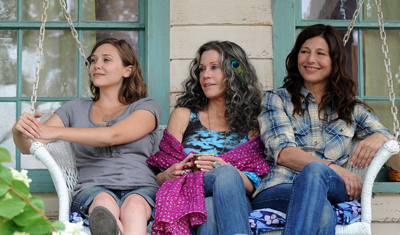 Edgy independent films are the norm; this one's a likably benign comedy-drama about an uptight New York lawyer (Catherine Keener) who takes her teenage kids to Woodstock to visit her hippie mother (Jane Fonda) after a long estrangement. Jeffrey Dean Morgan, Chace Crawford, and up-and-comer Elizabeth Olsen costar in this amiable film directed by Bruce Beresford. My full review will be posted HERE next week.
THE INTOUCHABLES (in theaters)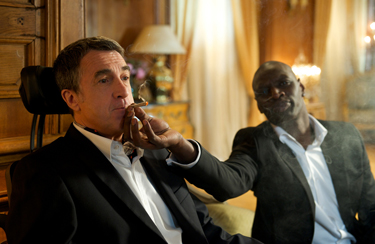 A worldwide box-office hit from France, this film stars François Cluzet as a wealthy, cultured man who has become a paraplegic, and Omar Sy as a streetwise Senegalese immigrant whom he chooses to be his new caregiver. The filmmakers blatantly push our buttons but there is no denying the charm and entertainment value of this crowd-pleaser. Read more about this The Intouchables HERE.
Leonard Maltin is the editor of the long-running annual paperback referenceLeonard Maltin's Movie Guide (and its companion volume, Leonard Maltin's Classic Movie Guide) and the host of Maltin on Movies on ReelzChannel. He holds court at www.leonardmaltin.com.