The morning sun was already baking the streets as I started my day. Grateful I had the foresight to pack a hat, I wandered through the local marketplace. Old and young women, dressed in bright pinks and brilliant yellows, sat along the steps of the Jagdish Temple, braiding rings of flowers for sale. With wedding season officially in full swing, the streets were full of vendors selling everything from fabrics and jewelry, to painstakingly hand painted invitations. As the market streets pulsed with the energy of the city, my guide pointed out the settings used for the James Bond classic, Octopussy. The movie came to life with each step, and I continued down the main road, towards the City Palace.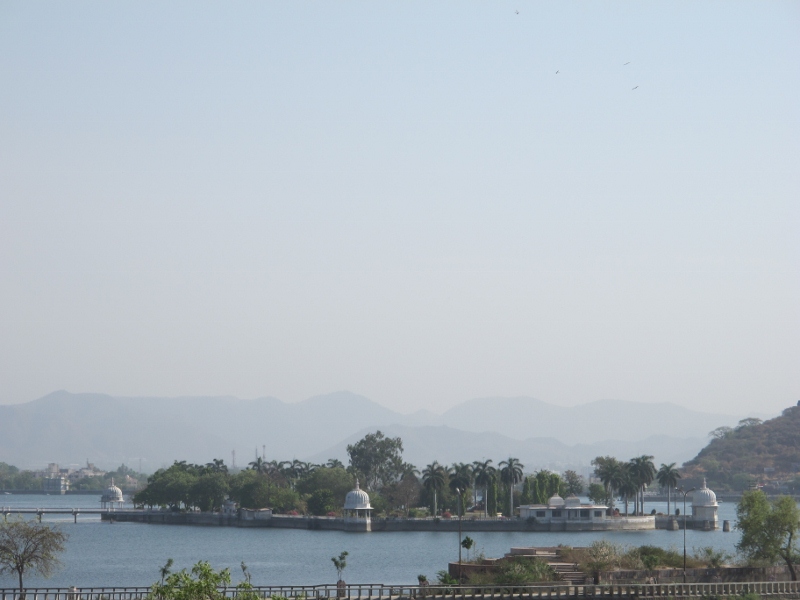 Udaipur, or the Venice of the East, is so called due to its numerous man made lakes. The primary lake, Lake Pichola, was created in 1553 and runs an average of 11 meters deep and 3.5 kilometers in length. The local residents of Udaipur use this lake as a Ghat, or a designated waterfront area for religious ceremonies, bathing and even swimming. On any given day you can find women scrubbing their daily buckets of laundry, girls washing their hair, and little boys squealing as they splash in the shallow waters. The City Palace is built on a neighboring hill and provides panoramic views of Lake Pichola, the surrounding mountains, and the legendary Lake Palace.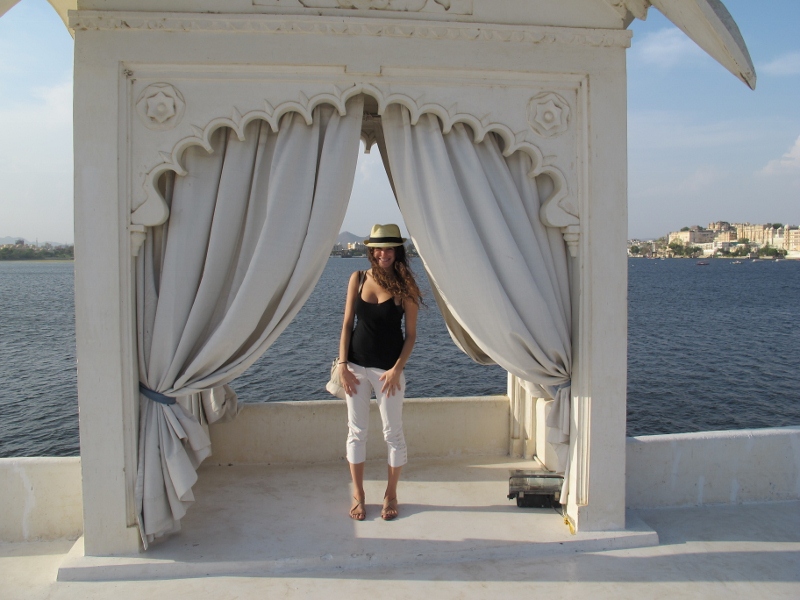 After exploring the City Palace, I walked down to the lake to experience Udaipur in true Venetian fashion: by boat. As the sun dipped lower in the sky, the canopied 24-seater chugged slowly towards the tiny island containing the Lake Palace. Created as a summer residence for the Maharaja, the Lake Palace of Udaipur draws crowds of visitors, both Indian and foreign, to admire its beauty. The white stone made a beautiful contrast against the blue waters and the air was silent save for the call of birds. I climbed the winding stairs to the rooftop of the building and was rewarding with a panoramic view of Lake Pichola and the city of Udaipur. Pausing for a moment to reflect on the beauty around me, I breathed in the sweet air. Local musicians serenaded my reverie from below, using a medley of flutes and drums.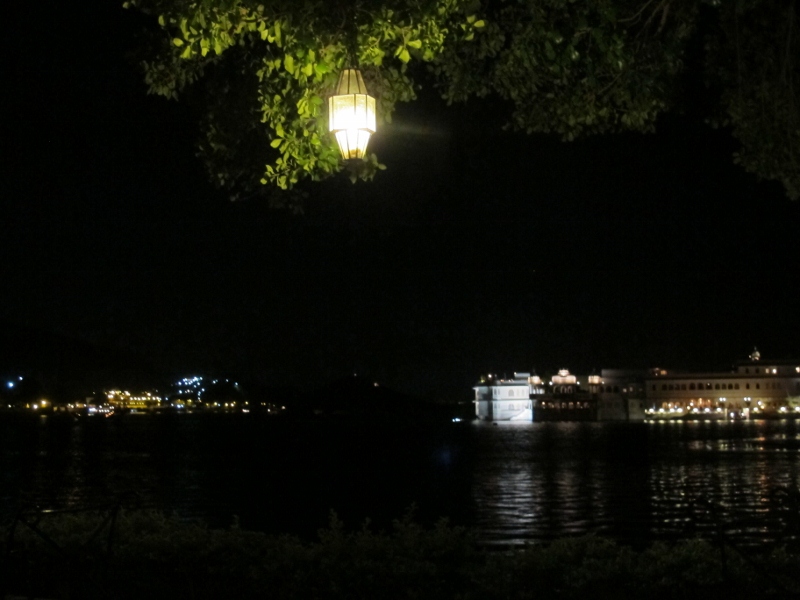 Not ready to say goodbye to the peaceful lakeside atmosphere, I finished my day with dinner at the Ambrai Restaurant. Enjoying the outdoor terrace on the banks of Lake Pichola, traditional Indian food, and musicians playing softly in the background, I felt happy and relaxed. The next day would be the start of my three-day action packed road trip across Rajasthan, and I savored my last moments of simple reflection.