*Scroll down for the full slideshow of images. See the rest of the gallery at LIFE.com.*
In 2007, we launched on this site a column called Lets' Bring Back -- which has, over the past three years, celebrated hundreds of forgotten-yet-delightful fashions, pastimes, objects, and personalities.
On November 1, 2010, Let"s Bring Back will make its debut as a book -- and in honor of its release, the Huffington Post's Style section will spotlight ten historical style icons featured in the book's pages.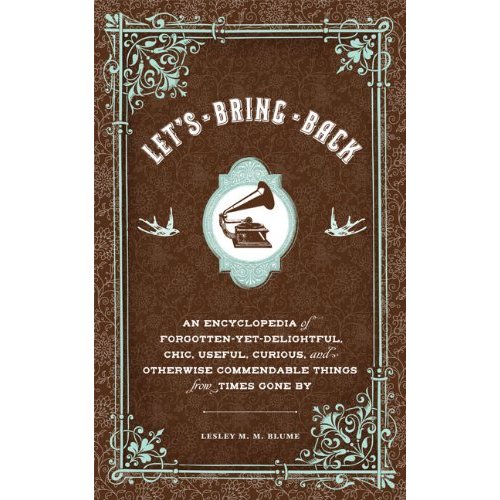 Many of these tastemakers, designers, and muses are now unjustly fading from public memory. Once you've spent some time with them, you'll agree that each of these women deserves to remain in the limelight.
After all, fashion is fleeting, but true style glimmers forever.
Our first ICON OF STYLE profile on performer Josephine Baker created quite a splash last weekend, and early last week, many of you "met" brilliant hat designer Lilly Daché, our second ICON OF STYLE subject. Our third subject, Surrealist designer Elsa Schiaparelli, was once as dominant in the fashion industry as her then-rival Coco Chanel. And this past weekend, we celebrated screen siren and war heroine Marlene Dietrich.
Today we have the honor of presenting Suzy Parker, widely regarded as the world's first supermodel. Contemporary audiences will immediately notice how comparatively mature Parker appears compared to today's supermodels. Aesthetics were very different in Parker's day: women strived to look sophisticated, rather than half their age. It would be lovely if today's youth-obsessed culture would take a few notes from this era.
Read on, and make sure to see the slideshow below.
The following excerpt is from Let's Bring Back (Chronicle Books, November 1):
SUZY PARKER (1933 - 2003)
In the 1950s, Parker became the first fashion model to earn a then-staggering $100,000 per year; she and her sister Dorian Leigh are considered by many to be the world's first supermodels, along with Lisa Fonssagrives. As one of Parker's obituaries noted, "[she] had the hautiest of cheekbones and nobody angled an elbow better, but when she shook out her red hair she suggested a cool Hollywood glamour - Rita Hayworth on the rocks."
The flame-haired Parker graced the covers of dozens of magazines around the world; an early photo spread of Parker in a bikini (then as new a notion as the idea of a "supermodel") caused a international sensation. She is said to have inspired the beatnik-turned-reluctant-model character played by Audrey Hepburn in legendary fashion film Funny Face (1957).
"We didn't use the term [supermodel] then, but she certainly qualified for being a supermodel, and if the term had been around I'm sure we would have used it: She was absolutely phenomenal," said Edie Locke, former editor-in-chief of Mademoiselle magazine. "A lot of the models are beautiful, but it takes a lot of makeup and this, that and the other trick to make them look fabulous. But all Suzy had to do was shake out that mane and she'd look fabulous."
Designer Christian Dior called Parker "the most beautiful woman in the world"; Eileen Ford, doyenne of modeling agents, once said of her: ''She was everybody's everything.'' Vogue editor-in-chief Diana Vreeland reportedly declared that Parker was the face of the 1950s.
The sort of celebrity enjoyed by Parker and her contemporaries was a far cry from the often-bratty variety that emerged during the supermodel era of the 1980s and '90s, embodied by Linda ("We don't wake up for less than $10,000 a day") Evangelista and maid-assaulter Naomi Campbell. The old girls always maintained a sense of regal decorum; one really can't imagine Suzy Parker beaning her housekeeper in the head with a cell phone.

Photos courtesy of LIFE.com. For more Suzy Parker visit LIFE.com.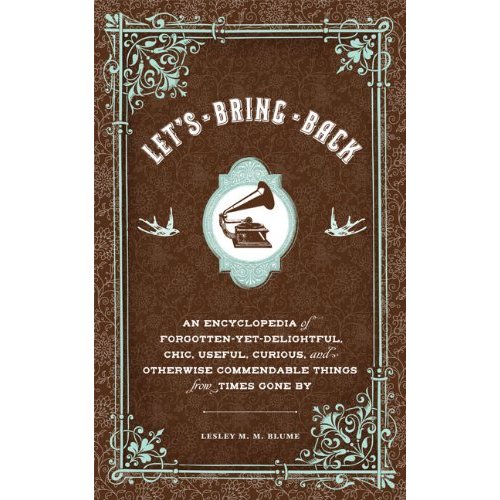 BUY THE BOOK: Click here to purchase Let's Bring Back.
Follow Let's Bring Back on Twitter: @LetsBringBack
For publicity inquiries, please contact April Whitney at Chronicle Books: April_Whitney@chroniclebooks.com