*Scroll down for more photos of the collection*
If I were Tory Burch, I'd be a touch miffed at Marc Jacobs: after all, the 1970s is her thing, and has been for quite a while. After all, her signature 70s-ish tunic -- très Babe Paley -- made her famous, along with those gold-disc-emblem-bearing ballet flats.
And along comes Marc Jacobs with his S/S 2011 collection - described brilliantly by our sisters at Mediaite/Styleite as "Jodie Foster in Taxi Driver."
I guess we were overdue for a 1970s tidal wave: after all, in recent years, designers filled our goblets to the brim with '80s fare ... and then along came Mad Men and brought with it several seasons of neat little 1960s shifts and cat-eye sunglasses.
Yet if the 1970s is going to be the next big thing, Tory Burch likely needs not worry about an infringement from Mr. Jacobs - for after all, as evidenced by her luminous collection today, Ms. Burch creates clothing that you'd actually want to put on your body. Call me an overly-suspicious New Yorker, but Mr. Jacobs always seems to be ridiculing his customer (he once famously called the fashion industry the ultimate case of "the Emperor's New Clothes") with his exaggerated designs.
Ms. Burch, on the other hand, appears to love her customer - and proves it, season after season, by giving her bright, wearable, and glamorous dresses, separates, and accessories.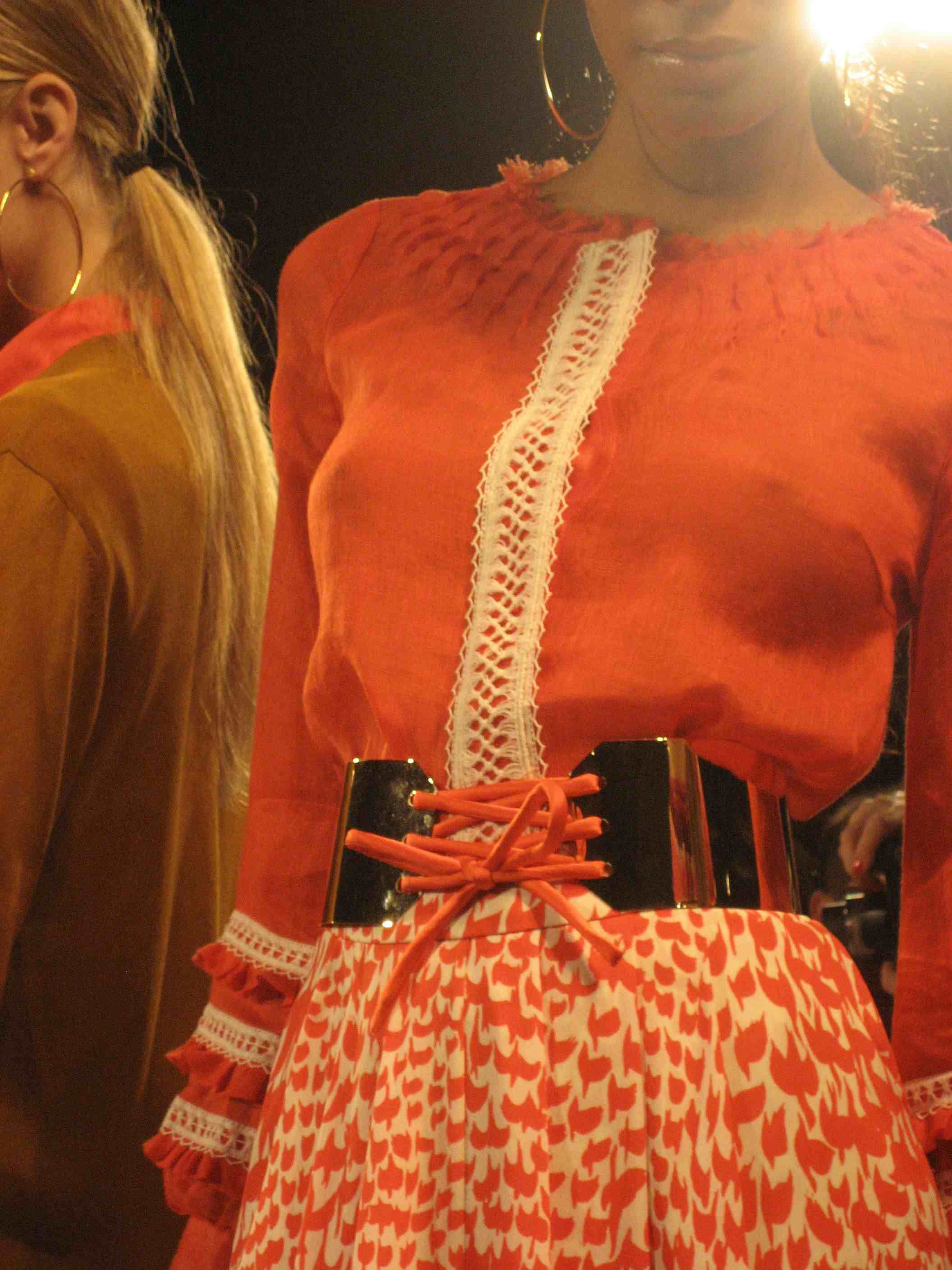 Tory Burch S/S 2011 collection
It's tricky to mass market intelligent, history-referencing designs, but Ms. Burch is surging forward as a master with staying power in this regard. Her versatility is a huge-drawing card as well: I would just as soon wear apparel from her new collection to a chic luncheon at Bergdorf Goodman as I would to a beach barbecue in Nantucket, or a cocktail party in Los Angeles.
Equally challenging: balancing dignity and sophistication with glamour and fun. Ms. Burch's collection succeeds here as well. Young women will feel elegant in it; more mature fashionistas will feel foxy yet appropriate.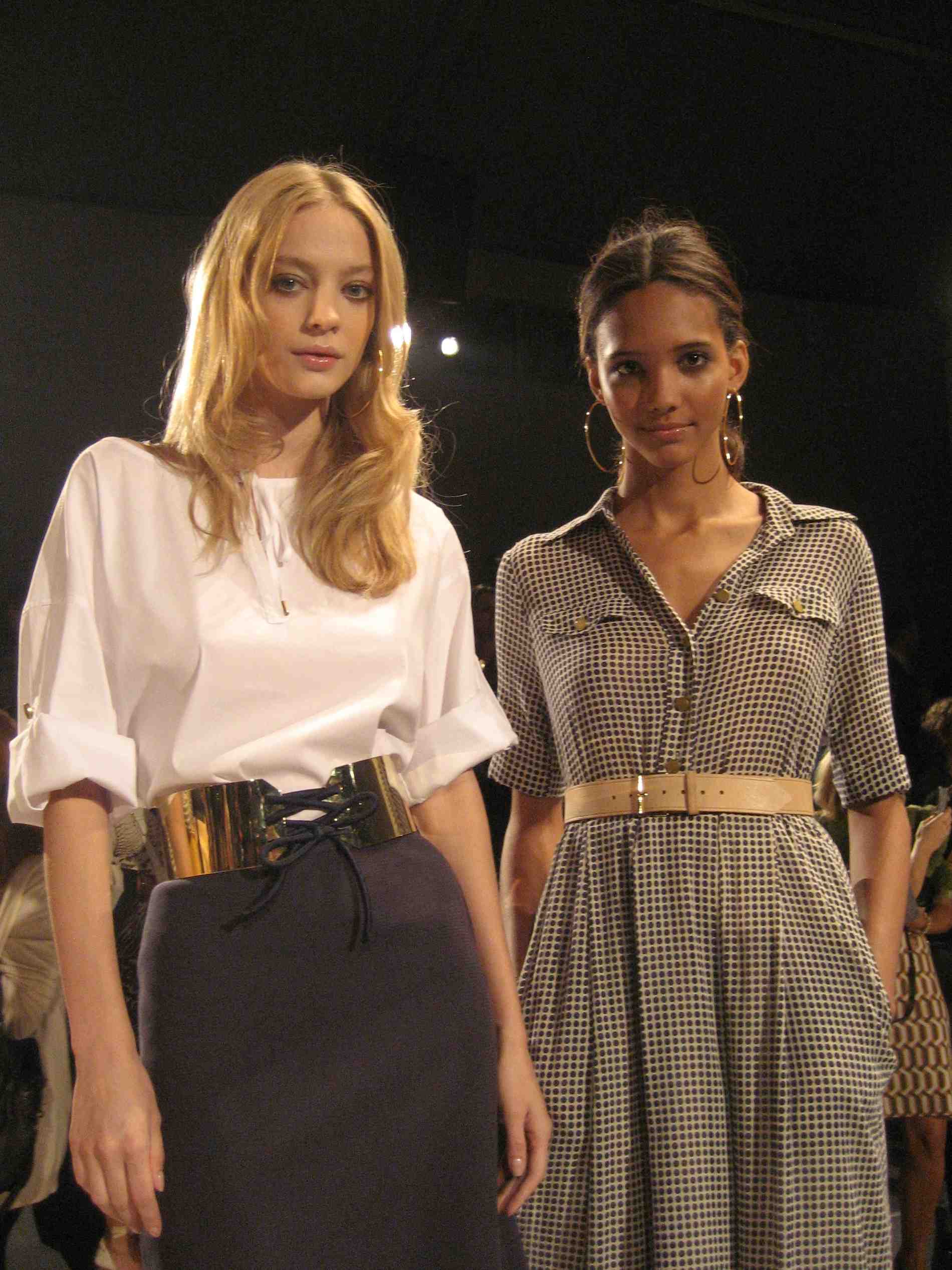 Tory Burch S/S 2011 collection
As a child of the 1970s, I don't remember it looking this good the first time around. But if this is that decade's design legacy, I say let's welcome those years back with open arms.
See most of the collection in the following slideshow.