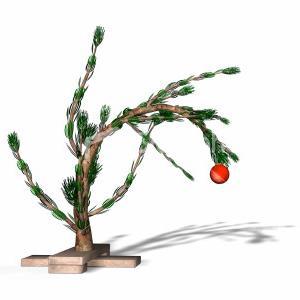 Dear Friends, Family and Whom it may concern:
Is it almost 2010 already?
2009 has been a busy year at my house. And there's no better time than the holidays to reflect and reconnect with loved ones.
Where to start on the extraordinary year I've had?
It started with a flurry of activity. After months of campaigning and donating 40% of my annual income ($50.00) to elect transformational candidate Barack Obama, I was able to kick back and enjoy the fruits of my labor. The lavish star-studded inauguration ceremony and celebrations were fabulous! Through a happy quirk of fate, my cable wasn't disconnected until the next day.
My career has been more challenging than ever. In addition to conceiving genius work that's won praise and accolades from my mother and father, my salary has reached a level previously unseen since I was half my age. I feel like a girl again!
2009 has also been a year of some of the most satisfying naps ever!
Being civic minded, I put in record time following the news this year. In fact, I won the Anderson Cooper 360 challenge several weeks in a row this past fall.
Other honors include finishing the TV Guide crossword puzzle 42 out of 52 weeks and getting my Costco card stamped enough times to get a free brick of Tillamook cheddar cheese. Even this past week I was surprised by a "best customer" award from the pot delivery guy.
I've also made great strides on the financial front. I discovered how to get the laundry machines in the basement to work without quarters! That ought to save me several dollars a week.
Perhaps best of all, in 2009 I found Mr. Right. It was love at first sight when our eyes met at the shelter. He's sitting on my lap right now. Thank goodness he gets along with my other cats, Denzel, George, Barack, Brad and Ashton. Next year, we plan to adopt several kittens and begin negotiations for a reality show.
At this very moment a light powdering of dust is forming on the windowpane. I can hear the faint crackling of paint peeling and I'm overwhelmed with a sense of joy, contentment and unity with God (or whatever) and all of mankind. Of course, that could just be the cough medicine.
Have a happy, healthy holiday season and a prosperous new year.
Love,
Lesley
Have you ever wondered what it's like being broke in France? Learn more.