For the first time in 16 years, there's a battle brewing in the ratings between Good Morning America and Today for the top spot. The two shows differ in substance, style and personality.
Recent ratings trends indicate viewers favoring fluff, which begs the question of how much news will people stomach first thing in the morning and who do they want giving it to them?
When GMA beat Today on April 9th, NBC executives were quick to point out that Today host Matt Lauer was on vacation. However, when GMA repeated its feat the week of April 23rd, Lauer was in his usual Today anchor chair, as he was again the week of May 7th when GMA took the lead by 86,000 total viewers.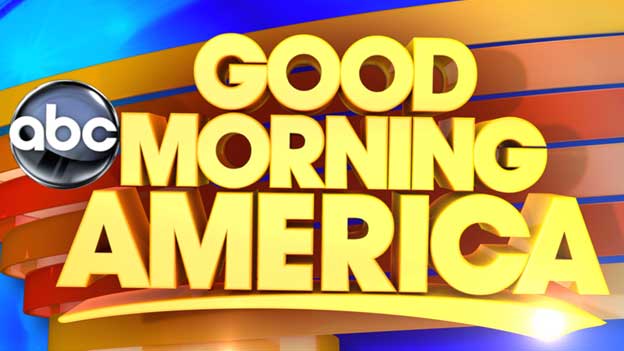 Good Morning America entered May sweeps -- one of the four months a year Nielsen Media Research surveys all 210 local television markets so local and cable stations can set ad rates and make programming decisions -- with strong momentum. After winning the first day of sweeps on April 26th, GMA stands poised on the edge of winning the entire sweeps rating period on May 23rd.
Why the sudden surge in viewership for GMA? GMA has adopted a formula that viewers are responding to, a formula which simplifies the news and gives greater emphasis to frivolous fare.
Every GMA begins with a blaring orange and yellow graphic of "Breaking News," which ranges from bad weather to potential terrorist threats. It's not so much breaking news as a rehash of the prior evening's most dramatic headlines.
GMA gives George Stephanopoulos two to four minutes at the top of the program to comment on the day's political story. From there, it's paint by numbers as the show plays a YouTube viral video of the day, checks in on the latest sensational murder trial or missing persons story, and then updates viewers on a nutcase making headlines, like the Tanorexic mom or the dad who shot his daughter's laptop.
And that's what passes as the news hour of the show.
After the token celebrity shilling segment or interview of a recent reality show reject, the rest of the second hour is devoted to such prescient pieces as "Dog vs. Dog," a competition for dogs who do tricks, or setting a new Guinness World Record for most makeovers given in a 24-hour period.
With news taking a back seat to entertainment, greater attention is paid to the personalities driving the show. GMA's year-old team appears to have a leg up on Today's veteran team, both in chemistry and appeal.
When George Stephanopoulos was tapped in December 2009 to replace Diane Sawyer on GMA, it was assumed his hard news experience would lend gravitas to the program. Logic said that no one wanted to see the somber Stephanopoulos participate in cooking segments or celebrity interviews.
The always gracious Robin Roberts stayed in the co-anchor role at GMA to lead the softer segments Stephanopoulos wasn't comfortable with, and for 15 months this arrangement led to a ratings status quo.
Then GMA shook things up. ESPN's goofy hunk Josh Elliott became the newsreader, and the show brought the charismatic Lara Spencer back to the fold. These personnel changes yielded immediate dividends. Stephanopoulos began to emerge from his rigid shell. Awkward though he may be, there's something charming about watching him suppress a giggle at his team's antics, and on occasion, participate himself. For Halloween Stephanopoulos let loose and dressed as Jo Calderone, Lady Gaga's alter ego, much to the delight of his cohorts.
The new GMA cast looks like they're having a lot of fun and they appear to enjoy each other's company. The atmosphere is one of a rambunctious frat house where pranks are the norm. They have stumbled into that most elusive commodity that all shows strive for - chemistry. This group has it and it can't be contained.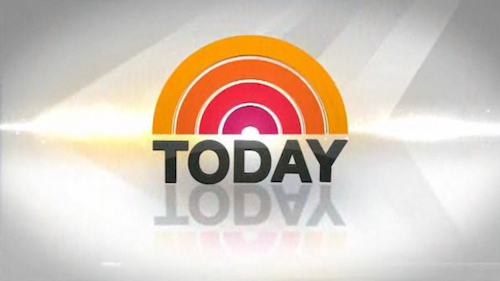 In stark contrast, there's the solemn and straight-laced team at Today, led by the ever-serious Lauer, who brings an air of authority to the program. His co-anchor, Ann Curry, is a familiar presence to anyone who has watched Today in the last 15 years, where she was the newsreader until her promotion last year. Natalie Morales mans the news desk, and longtime weatherman Al Roker rounds out the main team. Today has no shortage of correspondents popping in and out, the most prominent of whom is former White House correspondent and current legal analyst Savannah Guthrie, who co-hosts the third hour with Morales and Roker.
Much attention has focused on whether Curry is a good fit in the anchor chair, and how she lacks chemistry at the desk with Lauer. The rumor mill has already pegged Guthrie as the leading candidate for her replacement. It appears inevitable that after NBC covers the Olympics this summer, Curry will become a primetime correspondent sent to cover real breaking news. This is too simplistic a solution. Today's issues go far deeper than whether Curry is a better fit as a newsreader or anchor. The ratings slide shouldn't rest solely on her shoulder pads. Why doesn't anyone comment on Lauer's lack of chemistry with Curry? It takes two.
The chemistry is working in abundance on Today's infamous fourth hour, hosted by Kathie Lee Gifford and Hoda Kotb. If GMA is like a frat house, then the fourth hour of Today is a sorority. The cocktails flow and the conversation is honest, hilarious and often risqué.
At the beginning of sweeps, Gifford and Kotb hosted a "Needles, Knives or Nothing" party where they had cosmetic procedures performed live on the air. While it was funny, is this what people want to watch while they eat their breakfast?
Today is facing an identity crisis. Do they focus on news, or should they pivot in the direction of less substantial, more freewheeling topics? Early indications point toward the latter: they had Sarah Palin co-host; they brought in Rosie O'Donnell for Today's Professionals segments; and they touted the first interview with Bobby Brown after Whitney Houston's death. Lauer also interviewed Kim Kardashian all the while looking as if a part of him was dying inside.
NBC's recent flirtation with Ryan Seacrest as a replacement for Lauer on Today signals the direction the network wants to take the once-venerable show. While Seacrest is a competent reality show host and producer, does anyone outside NBC really think he's the best choice to interview the President of the United States and other world leaders? Can they picture Seacrest covering 9/11 live on air as it unfolded as Lauer did? Do they want to hear him announce, "THISSSSSSSS (pregnant pause) is AMERICA IN CRISIS!" While Seacrest is no pushover, he's not a journalist either.
The dumbing down of the morning shows would be laughable if it wasn't such a sad commentary on the state of television news. Fun filler fluff is replacing hard news because that's what viewers want, as evidenced by the ratings.
Maybe viewers are tired of real-world news or what once passed as reality. After enduring the country's longest continuous war and almost a decade of economic turmoil, viewers have decided they don't care to know what's happening any more. They want escapism TV because the real world is too damn depressing.
What's your take? Are hard news and mindless entertainment mutually exclusive?