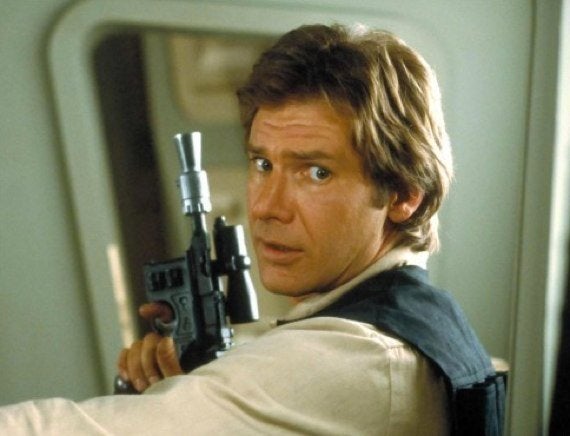 Son reported to me this morning that Daughter is asleep on the couch in the upstairs TV room. This is unusual, but not particularly worrisome. "She just groaned when I walked in the room," he said. (Definitely not unusual.)
So I hop online and check Facebook. There, her status fills me on on the why:
Sleeping on the couch because I have graciously given my bedroom up to a big spider.
Augh. We have really big spiders in our house and I don't like them. I scream like an idiot and make my husband kill them.
(I know, I know, that's awful. I know spiders are our friends and when they are moderately-sized or outside I even like them. The enemy of my enemy is my friend, and all that. If they're little ones and we're near a door I'll just scoop them up on a piece of paper and put them outside. Also, we almost NEVER have bugs in our house. So, spiders = good. Unless they're 3-4 inches in diameter and skittering across my floor. In that case, spiders = freak the hell out.)
Did I mention my husband is out of town? He's storm-chasing. He's the one who kills spiders around here. He's pretty brave for a geek.
"SON!" I tell my boy. (OK, he's almost 19. He's not really a boy. Also, I didn't exactly tell it to him, I typed it to him on Skype. Hey, his room is upstairs and far away. Don't judge me.) "Today you are a man. Please dispatch that spider promptly."
"Funny," he types back. "You're funny."
Well, hell. Apparently he got my spider-cowardice genes and not my husband's spider-conquerer genes.
Moments later I hear this:
"IT IS TIME." [sound of a light saber powering up] BAZZZHWIIING!!!
I hear him walk to his sister's bedroom. I hear him walking around up there. Then, silence.
He emerges.
He then writes on her Facebook page:
I see not thine arachnoid assailant. It shall live another day. Until that fateful day, may you not fear its return, but rejoice in the lack of flies in your chambers.*

Jedi - 0, Spider - 1
*Yes, we communicate via Facebook. The Jacksons fought through the press, we talk through Facebook. Shut the hell up.
Leslie Irish Evans, Author, Speaker, and Self-Care Genius, lives on the Internet and writes about it at www.leslieirishevans.com. She encourages all of her readers to secure their own oxygen masks before assisting others.