On May 12th, I will join my colleagues around to the world in celebrating International Nurses Day. As a nurse and the CEO of an organization dedicated to preventing the needless deaths of women and their families, I embrace this opportunity to recognize nurses around the world for their service, leadership and sacrifice in caring for those most in need.

This year marks an exciting milestone for Jhpiego, our 40th anniversary. In reflecting on our four decades of work to save women's lives, I am reminded of what an important role nurses have played in shaping Jhpiego's legacy. Nurses are often the first and only point of care for families in the regions where we work. They serve not only as providers of care, but also as advocates for their patients. They give vulnerable populations a voice, ensuring that they are treated with respect, that they have access to the best possible care in the communities where they live, and that the facilities they visit are clean and stocked with needed supplies. These are all crucial factors in ensuring that women receive care and remain healthy, able to watch their families grow and thrive for years to come.
I think of nurses like Flora Mwananjela, who with Jhpiego training is helping women give birth safely at a small health facility in a remote corner of western Tanzania where there is no phone service and the nearest hospital is a four-hour drive away on a rutted, rock-strewn road. And nurse Rati Rani, from a small community in rural India. After meeting with a pregnant mother of four young children, who wanted to use family planning but was forbidden to because of her mother-in-law's beliefs, Rati was able to advocate for her patient's health and convince the family to agree to a safe and reversible family planning option after the birth of the couple's fifth child. And the late Elizabeth Bila Ouedraogo, a nurse from Burkina Faso who, after learning that she had advanced cervical cancer, shared her experience with neighbors, family and colleagues, urging them to get screened using the Jhpiego-pioneered single-visit approach before it was too late.
During the course of my career, I have traveled throughout many parts of the developing world and met extraordinary nurses. While their circumstances are all very different, one theme has been present in every country I've visited -- the undeniable role nurses play in maintaining the health and well-being of their communities. Please join me in thanking nurses for all they do to improve the health of women and families around the globe.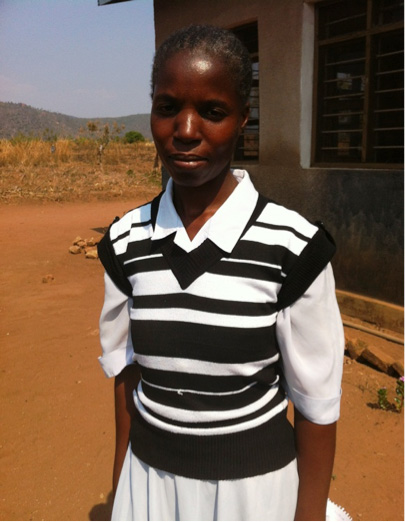 Nurse Flora Mwananjela at Wampembe Health Center is providing emergency lifesaving care to pregnant women and newborns