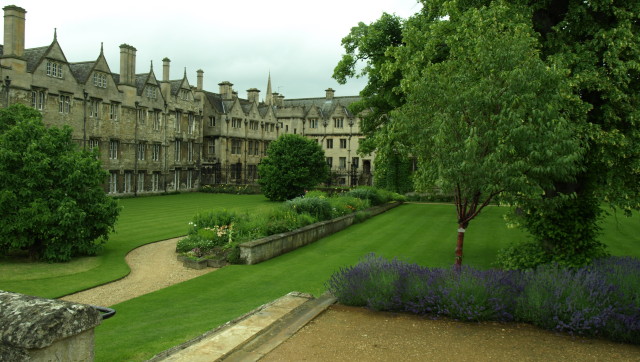 With the uncertainty of the election season coupled with tough economic times, high school seniors may find relief in the 2011-2012 RateMyProfessors.com rankings. While the site is predominantly utilized as a tool to help current college students strategize their way through university life, the site has compiled and released rankings that could transform otherwise unknown colleges into prospective pickings for high school seniors.
The rankings offer good news to both penny-pinching students and America at large. Less expensive alternatives to four-year institutions are considered by students to be some of the top-ranked schools. Additionally, fields known for offering the best chances of guaranteed jobs post-college tout the highest-ranked professors.
Some notable observations:
1. In an era where solid math and science students are few and far between, it may be comforting that math and science professors make up 20 of the top 50 professors. In terms of junior colleges, six of the top professors teach math and four teach science. With so many of our current math and science-focused jobs being outsourced, this could lift a few worried spirits whose eyes have been fixed on America's future in technology.
2. Going to a top-ranked school no longer necessarily breaks the bank. Distinguished college meccas such as Boston, New Haven, Chicago and St. Louis make the list; however, the schools aren't Harvard, Yale, University of Chicago, or Washington University. Instead, it is Missouri Baptist University in St. Louis (No. 6), Roosevelt University in Chicago (No. 8), University of New Haven (No. 17) and Suffolk University in Boston (No. 19). This does not mean that these colleges are better than Harvard or Yale; it simply shows that these students are happy with their professors' teaching styles and helpfulness.
For those looking to maximize use of tuition dollars and who already have a career in mind may also consider a specialization school. The advantage would be that students wouldn't waste money on classes they don't need. While some may contend that students at specialization schools may change their career paths by sophomore year, the students' high ratings reflect that they continue to be happy with their choices. For example, the rankings listed Palmer Chiropractic as No. 15 and Embry-Riddle Aeronautical as No. 16.
3. While the surprise is that the likes of Harvard, Yale, University of Chicago and Washington University in St. Louis are excluded from the list, it's not so much of a surprise that students in sunnier parts reflected well on their colleges. Both California and Florida found their way into the rankings in each category, with Florida claiming 10 of the top 25 junior college professors. Students also favorably rated other southern schools and professors in Tennessee, Texas, Georgia and Alabama.
4. If focusing on your studies curiously correlates with how hot the professor is, I suggest checking into California schools. Four of the top 10 hottest professors are located in California, with two teaching at Pasadena City College. Reviews of Hugo Schwyzer, the No. 2 ranked professor from Pasadena City College, demonstrate that a professor's attractiveness doesn't have to detract from the students' attentiveness to the actual content. While one RateMyProfessors.com reviewer dubbed him "Hotty McHot," another reckoned, "you'll be more interested in what he says than his handsomeness."
Need more proof that having a hot professor won't distract students away from their studies? Let's glance at the reviews of James Madison University's psychology professor David Daniel, the occupant of the top-rated position on the "Hottest Professors" list. Speaking for his looks, one student reviewed Daniel as "super hot"; speaking to other attributes, another student noted that as "one of the best professors at JMU... he is really funny and helpful and he actually makes you want to come to class."
5. In keeping with other lighthearted rankings, RateMyProfessors.com debuts its "Fun Lists" this year. Over the next few weeks, we will learn which professors have the largest followings on Twitter, who the Top 5 Hottest Math Professors are, who the best Professor Smiths are, along with other lists that could come in handy at the next cocktail party.
All kidding aside, what RateMyProfessors.com really proves is that students pursuing college degrees are investing themselves in their own learning environments by volunteering feedback to professors and peers. "There's no higher honor for teachers and schools than to be praised by the students who are being impacted by their influence every day," said Carlo DiMarco, senior vice president, Strategic Partnerships and Development, mtvU. "We extend our sincere congratulations to all of the professors, universities and junior colleges on our top lists."
Because most students seriously consider the site's ratings before signing up for a course, the site serves as a system of checks and balances for the professor to provide clear instructions and offer ample guidance. Regardless of what the rankings are, the site itself illustrates an unmistakable interest in education. Students recognize the importance of choosing a professor who will guide and help them grow intellectually, and the desire to help future students achieve this same goal explains the site's success. RateMyProfessors.com provides students the comfortable platform necessary to share their reviews anonymously. The idea that students realize the profound influence professors can have in their lives already points toward a brighter future.
To learn more about how RateMyProfessors.com configured these rankings, please visit: http://www.ratemyprofessors.com/methodology.jsp.