It's a long way to Season Six. What do you do after you've watched all five previous seasons again?
Don't hesitate--redecorate!
Follow the lead of Congressman Aaron Schock. Never heard of him? He's the Illinois Republican best known for appearing on the cover of Men's Health, for his killer abs, and for being generally hunky. The "ripped Representative" loves talking about his workouts, though he doesn't seem to have done any heavy lifting on legislation yet.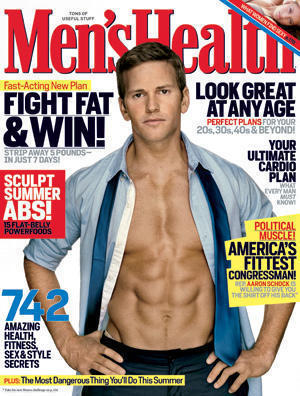 Congressmen Schock is evidently a fan of Downton Abbey, because unlike the drab offices you tend to find his peers holed up in, Schock's is inspired by one of Downton's loveliest rooms: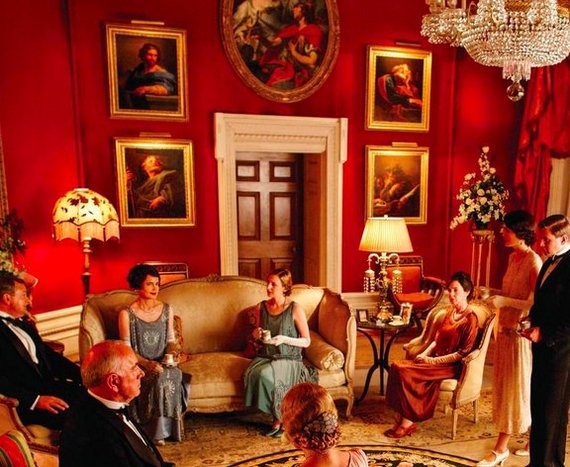 He has a great sense of humor, apparently, because he hired a design firm called Euro Trash, and this is a glimpse of what they came up with for him: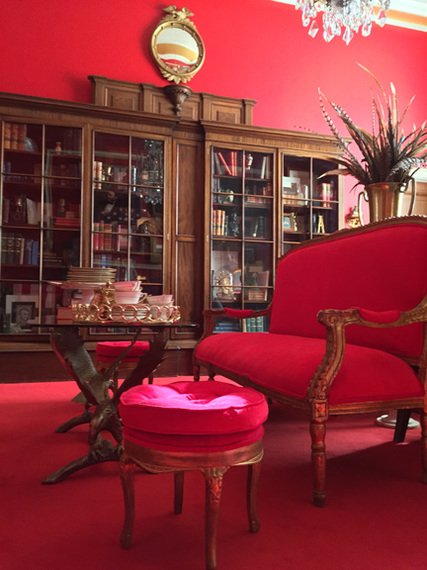 Shock was apparently such a fan of the show -- and who can blame him? -- that he forgot to pay the bill himself. The $40,000 came from his House expense account instead. But no worries, that's all been straightened out now, according to The Huffington Post.
Congressman Schock is remarkable. Don't you think that kind of deep devotion to a bygone era and a show on its way out has earned him a guest role in Season Six? Why not cast him as a visiting valet who sweeps Thomas off his feet -- quite literally?
______________
Lev Raphael's 25th book is the novel of suspense Assault With a Deadly Lie. You can check out his other books on Amazon here.