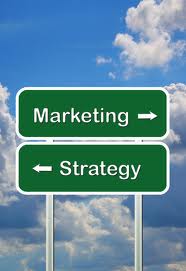 I started publishing books back in the early '90s when authors were expected to take themselves on tour because most publishers weren't going to do it for them.
Add to that the cost of attending conferences in your genre and taking out expensive ads in the program books.
If you were a mystery author -- as I am, among other things -- you were expected to produce book-related business cards, bookmarks, postcards, and any kind of catchy, gimmicky, cutesy, presumably unforgettable nicknacks to send to book sellers, reviewers, fans, and the rest of the publishing universe. Anything to make you stick out from the crowd.
Along came author newsletters which were print at first, then electronic. An author without a mailing list? Positively medieval!
Then we saw the rise of the website. Without a website, you were apparently dead in the water. Websites quickly became passé, though, since everyone had one. Voilà: the answer to every author's dream of breaking out was to start your own blog.
But that wasn't enough, because what's a book without an expensively produced book trailer? Remember when those were all the rage?
Speaking at book clubs via Skype has also come and gone as the hot new thing guaranteed to boost sales.
With the explosion of social media, authors have had to launch author pages or book pages on FB and be dedicated tweeters. FB and Twitter could supposedly drive people to your blogs like sheep. Sheep with charge cards.
And no self-respecting author would try to survive without a blog tour, right?
You're currently expected to have a strong presence on Goodreads and anywhere else on-line you can chat with your fans. How long will that be the new "best" way to promote your books?
I don't know what we authors will be expected to do next to promote our books, but there's a company in New Jersey that sells a sex robot. I wish they would create a PR robot that could do our promotion for us 24/7.
Well, maybe not 24...