Melanie Jo Moore just wrote a funny blog about failing the 2014 Reading Challenge. She only read 13 books of 36. Sad, right? But life, you know, it kind of intervened.
Well, there's a secret to winning the Goodreads Challenge that I can share with you: Don't take it.
The whole idea is flawed. Why should you set yourself up for failure as so many people end up doing? They think it'll make them better readers, people, dog owners, parents, citizens, whatever -- and they end up feeling miserable.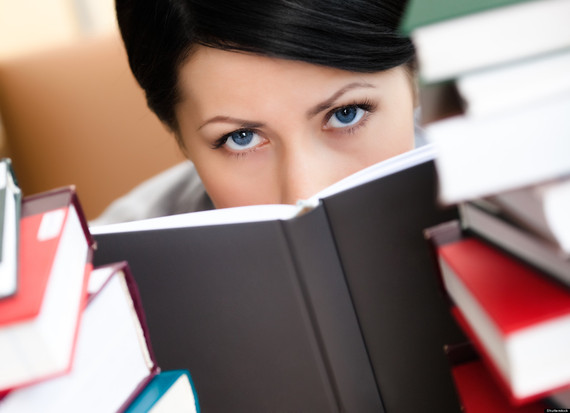 Book reading should be pleasurable, not a chore.
But if you feel compelled to take the challenge out of envy or morbid curiosity or boredom or whatever, here's how to beat it: Get sick or have surgery.
I recently had a root canal and spent 72 hours in bed afterwards, taking it easy. I read three books that weekend and loved each one: The Post Office Girl by Stefan Zweig, Under the Channel by Gilles Pétel, and Silent Night: The Story of the World War I Christmas Truce by Stanley Weintraub. A literary novel, a mystery, and history.
I also started a fourth book, Elmore Leonard's Be Cool. That's way above my weekend average.
So think how much reading you could accomplish with a really bad case of the flu or a nose job that you have to hide from your friends. The possibilities are endless.
Happy reading!
Lev Raphael is the author of 25 books, most recently Assault With a Deadly Lie, a novel of suspense about police militarization.