 I started pub­lish­ing way before email and the Inter­net, and the thing I hated most was wait­ing. Like wait­ing to hear about a story or man­u­script I'd sub­mit­ted. I'd obses­sively check my cal­en­dar and count days, weeks, months. I kept writing, kept reading books about writing, and kept all kinds of cal­en­dars which I checked when­ever I wasn't busy. Hell, I checked them when I was busy, and they started to look as crowded as the Peri­odic Table.
I thought getting published would end my anxiety. It didn't. Because then I would have to wait for edits and feed­back on a short story that had been accepted. What if they asked me to rewrite more than I wanted to? What if I wasn't good enough to do the revisions? And what if they changed their mind? That actu­ally hap­pened to a friend. And not because of a change of edi­tor or edi­to­r­ial pol­icy. The edi­tor just had a change of heart and decided "This isn't the sort of thing we want to pub­lish." My poor friend who had told every­one about her first short story accep­tance was mortified.
Wait­ing took on ever more insid­i­ous forms after I had my first book published. Once, I waited a whole year for an edi­tor who'd already pub­lished a book of mine to get back to me about the man­u­script of my sec­ond book. I was too ner­vous to push him about it in case he'd get pissed off and reject it. After all, I was just a new­bie, and he was a famous New York edi­tor, and he knew it. When I finally did muster the courage to con­tact his assis­tant and make sure my man­u­script hadn't got­ten lost in the mail, I did hear from the edi­tor, who was very cav­a­lier: "I didn't think you were in a hurry." I was stupefied.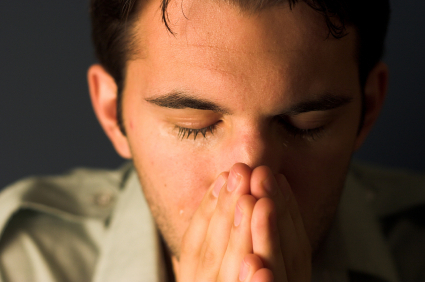 The wait­ing con­tin­ued even after some­thing was accepted and edited: When would it be pub­lished? When would I see the cover design (if it was a book) and would I like it or loathe it? I knew enough to move on and work on other projects, but I still felt like the unpub­lished piece or book had some­how gone from being a trea­sure to an alba­tross. And then there was the agony of the pre-publication reviews and the other reviews, some of which I'd hear about in advance, like rumors reach­ing the Haps­burg Court in the 17th Cen­tury of a bat­tle with the Ottomans. Vic­tory? Or defeat?
My life changed rad­i­cally when I took up freelance writing and started reviewing for The Detroit Free Press, The Wash­ing­ton Post, Jerusalem Report and other pub­li­ca­tions. My assign­ments were con­stant and dead­lines were tight. Some­times I'd have to "turn" a book in twenty-four hours: read it and write a pol­ished review. I loved not liv­ing in a wel­ter of delayed grat­i­fi­ca­tions. My sweet­est gig was being the crime fic­tion colum­nist for the Free Press for about a decade. I focused on books in trans­la­tion, paper­back orig­i­nals, books that weren't nec­es­sar­ily best sell­ers or by famous authors, and I got lots of feed­back. Peo­ple would see me around town, in the gym, at the super­mar­ket and tell me they'd read my reviews.
Bet­ter still, the gig got me invited to a Club Med mys­tery con­fer­ence with Den­nis Lehane, Paula Woods, George Pele­canos, Mar­i­lyn Sta­sio, and lots of other heavy hit­ters in the biz. All expenses paid. For me and my spouse. I even got a book out of it: Tropic of Mur­der (nothing's wasted on a writer, good or bad).
As a reviewer, I learned to edit and revise my own work quickly, effi­ciently, and ruth­lessly when I needed to. Every review I did went through some­times a dozen revi­sions of my own. And I even learned how to edit defen­sively with one edi­tor. Hav­ing real­ized that she like to cut for space rather than con­tent, I antic­i­pated what she might do to my reviews and made them as tight as pos­si­ble with­out chang­ing the core of what I had to say. That's because this was an edi­tor who could cut the one graf that was neg­a­tive in a gen­er­ally pos­i­tive review--or the reverse.
But that was a minor frustration when I could see my name in print so soon after I wrote the review! Waiting? What was that?
I've now been blog­ging for The Huff­in­g­ton Post for over three years, as well as for GetitWrite, a group mys­tery blog of Per­se­ver­ance Press authors, and occa­sional guest blogs at sites like Mys­ter­is­tas. I devote as much time, energy, and focus to each blog as I did to my reviews, but they often come out faster than my reviews, sometimes with only a few key clicks. It's a wonderful change.
Lev Raphael is the author of the sus­pense novel Assault With a Deadly Lie and 24 other books in gen­res from mem­oir to mys­tery to Jane Austen mash-up. You can read about them at http://amazon.com/author/levraphael.