Each year The Corps Network honors Service and Conservation Corpsmembers whose accomplishments and personal stories exemplify the positive role that Corps serve for individuals and communities nationwide.
As a member organization, we proudly represent over 150 organizations that operate in a total of 46 states and the District of Columbia. Approximately 33,000 young men and women join these organizations each year so that they can make a difference. They work on a broad range of projects, viewing themselves as the modern legacy-bearers of the legendary Civilian Conservation Corps (CCC).
For those who are not aware of the history, the CCC was started by President Franklin Roosevelt during the Great Depression as a means to improve our nation's infrastructure and provide jobs and training for young men. Today that mission is relevant again, and our Corps provide valuable experiences for young people to serve their communities. The work is broad. For instance, while Corpsmembers often do trail work on public lands, others help mentor students in schools. Some help provide disaster relief when their communities are in need of assistance. Many do a combination of these activities, as well as others including projects such as cultivating public gardens, planting trees, recycling, retrofitting homes to make them more energy efficient, offering alternative educational opportunities, helping community residents to understand their health care options, restoring wetlands, putting solar panels on houses and buildings, removing invasive plants, building playgrounds, constructing green buildings, sustainable farming, road work, and firefighting.

Unquestionably, all 33,000 of these young men and women who serve have fascinating stories to tell. We ask our members to nominate individuals for the Corpsmember of the Year award. Winners are selected by members of our Board of Directors and then honored at our Annual Corps Forum. It will take place this year from February 13-16 in Washington, D.C.

In 2011 we are honoring six people as Corpsmembers of the Year. We invite you to read their stories and join us in honoring their dedication and commitment to improving themselves and our country.
Christopher Thomas
California Conservation Corps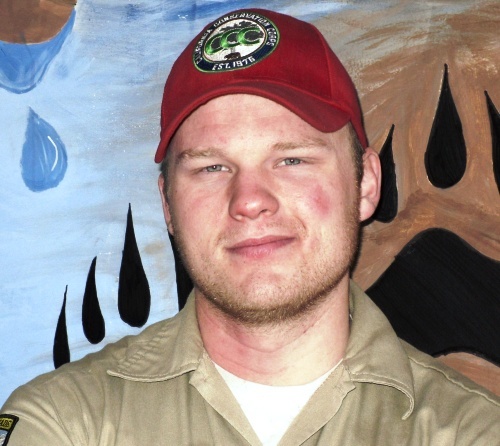 Despite challenging circumstances, Christopher Thomas has overcome adversity to become a leader in the California Conservation Corps (CCC). He and his 3 siblings were raised alone by their mom, who worked 3 jobs and also survived cervical cancer.

In 2005, Chris enlisted in the Marines after working as a youth pastor. He served in both Iraq and Afghanistan and was wounded twice over his four years of service. He received shrapnel in the chest and was stabbed once, leading to a medical discharge. Soon thereafter, he joined the CCC.

Chris has become a Crew Leader, and is admired for his dedication, unassuming nature, and his pursuit of service to others. He and his crew work on a variety of projects, such as helping to maintain newly planted trees and decrease fire potential by reducing fuels. It was not so easy at first though. Read more.
Andrew McKee
Phipps CDC, NYC Justice Corps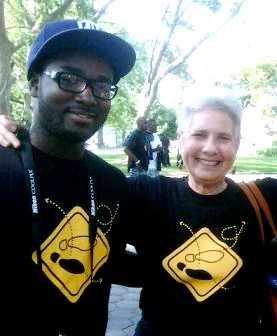 When Andrew McKee left jail on probation, he feared what life would be like: how would he get past the stigma of the conviction? Would he able to turn his life around? Happily, Andrew discovered that he could succeed after he joined the Phipps CDC, NYC Justice Corps.

It was an experience that not only boosted his confidence, but also his employability and his desire to give back to communities. Andrew and his crewmates completed major renovations to a local day care center, a project that Andrew says filled him with a deep sense of pride.

Andrew also became a reliable leader who showed a talent for documenting his team's success through photography. This hard work and professionalism paid off. Read more.
Mari Takemoto-Chock
Hawaii Youth Conservation Corps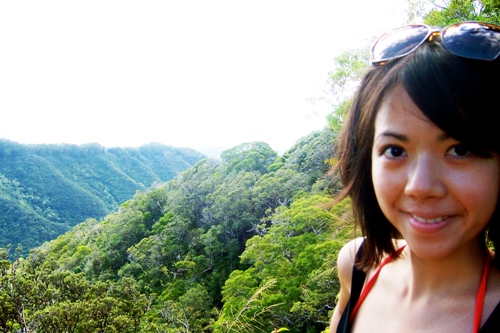 Mari Takemoto-Chock is from the rural town of Hilo on the eastern side of the Big Island of Hawaii. A strong student, Mari says that she "successfully managed to out-geek all other geeks in my senior year of high school."

After graduating, Mari saw how huge the opportunity gap was between students from neighbor islands and students from Oahu. While Mari did go to college, this is not a common occurrence for a young person from Hawaii. The state's public schools system ranks near the bottom of schools in the nation, and college is not always emphasized by schools. So Mari took it upon herself to help make a difference for other young Hawaiians, for whom opportunities need to be created.

She started by working after college for U.S. Congresswoman Rep. Mazie Hirono from Hawaii's 2nd district. After getting a taste of high-level policy, Mari was ready to get a more hands-on experience. Read more.
Oscar Alejandro Marquina
Utah Conservation Corps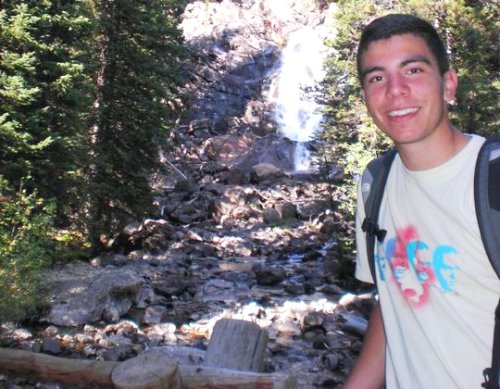 In 2001 Oscar immigrated to the United States from Venezuela with his family. Seven years later, Oscar had learned to speak English and was serving as one of two original Crew Leaders for the Utah Conservation Corps Bilingual Youth Corps.

After serving in this position for two summers, he was promoted to Senior Crew Leader in 2010. Oscar was instrumental in the development of this new program which was started in an effort to meet the needs of the growing Latino community in Northern Utah. His background and personal experience enabled him to understand and connect with Latino youth and their families.

He held parent orientation meetings in Spanish and enabled potential members to complete their applications and conduct their interviews in Spanish or English. As finding transportation is often a challenge for low income youth, Oscar worked with guidance counselors to set up interviews at local high schools to work around this barrier. He also translated UCC materials and training resources into both languages. Oscar has become an incredible role model and mentor for Latino youth in Northern Utah. Read more.
Tyler Rose
Coconino Rural Environment Corps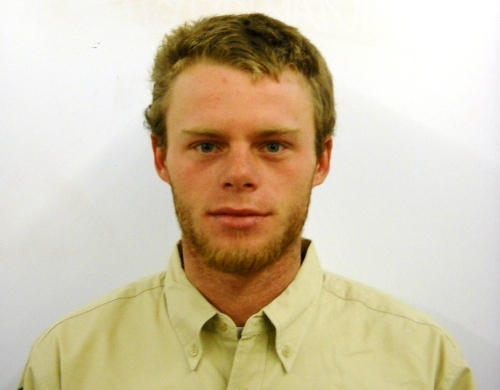 Tyler Rose dropped out of high school his senior year. He was not engaged and only had a short distance left to go. But life was complicated for Tyler, who was also about to become a father.

After getting his GED with Youthbuild USA, a program that also helps young people gain construction skills, Tyler joined the Coconino Rural Environment Corps (CREC). As a new member of CREC's Energy Conservation Corps (ECC), Tyler received additional skills training through Coconino Community College, earning certificates in Workplace Readiness, Introduction to Energy Auditing, Energy Basics, and Construction Safety. While learning how to weatherize and safely seal homes, Tyler also improved his speaking skills by going door to door passing out educational flyers.

These positive experiences helped Tyler realize that he wanted to make a career out of his green construction skills and energy efficiency knowledge. He dedicated himself to the work and spirit of the Conservation Corps. For example, when a major flood hit the Flagstaff area, Tyler volunteered beyond his normal work days to go to resident's homes and help them lay sand bags to secure their homes from imminent flooding.

Near the end of Tyler's term, his eagerness to learn and work hard was rewarded. Read more.
De'Andre Alexander
Operation Fresh Start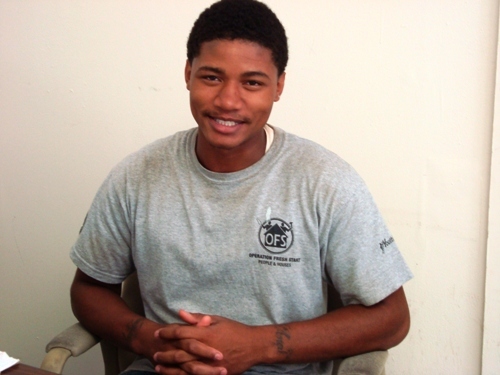 De'Andre Alexander says that in the past he was described by others as "cool, but also disloyal, dishonest, and disobedient." After committing an armed robbery in 2007, De'Andre was arrested and went to jail. "When I was released from jail, I had no idea what I was going to do. I knew that the first thing that I had to do was get a job, which is hard to do with a felony on your record. That's when I came to Operation Fresh Start and applied."

Since coming to Operation Fresh Start (OFS), De'Andre has become an influential and charismatic force. With his crew, De'Andre has helped construct several new homes in low-income communities as well as work on a number of conservation projects. He is also appreciated for his willingness to help fellow Corpsmembers work through their problems and persevere.

De'Andre is currently serving his 2nd term at OFS, but is also enrolled at Madison Area Technical College in the Health Club Technician program. But De'Andre has even bigger plans. Read more.
Levi Novey is the Communications Manager for The Corps Network. For more information about The Corps Network, please click here. You can also follow The Corps Network on Facebook and Twitter.