Each year The Corps Network honors Service and Conservation Corpsmembers whose accomplishments and personal stories exemplify the positive role that Corps serve for individuals and communities nationwide.
As a member organization, we proudly represent over 150 organizations that operate in all 50 states and the District of Columbia. Over 30,000 young men and women join these organizations each year so that they can make a difference and gain valuable educational credentials, workforce development, and civic leadership training. They work on a broad range of projects, viewing themselves as the modern legacy-bearers of the legendary Civilian Conservation Corps (CCC).
For those who are not aware of the history, The CCC was a one of several renowned jobs programs created by President Roosevelt during the Great Depression to help rebuild America's infrastructure and economy. It put young American men to work on America's public lands to improve the environment as well as build trails, bridges, visitor facilities, and monuments. Many CCC sites persist to this day as treasured resources. The Corps also provided Corpsmembers and their families with vital wages. The program ended with America's entrance into World War II, when most Corpsmembers entered the U.S. military. Today that mission is relevant again. Service and Conservation Corps have returned to prominence and strength nationwide, given a modern set of challenges and an economic recession that has sent youth unemployment levels soaring to heights of nearly 20 percent. Corps help to address these challenges while providing valuable experiences for young people to serve their communities and improve their lives. The work is broad.
For instance, while Corpsmembers often do trail work on public lands, others help mentor students in schools. Some help provide disaster relief when their communities are in need of assistance. Many do a combination of these activities, as well as others including projects such as cultivating public gardens, planting trees, recycling, retrofitting homes to make them more energy efficient, offering alternative educational opportunities, helping community residents to understand their health care options, restoring wetlands, putting solar panels on houses and buildings, removing invasive plants, building playgrounds, constructing green buildings, sustainable farming, road work, and firefighting.
Unquestionably, all 30,000 of these young men and women who serve have fascinating stories to tell. We ask our members to nominate individuals for the Corpsmember of the Year award. Winners are selected by members of our Board of Directors and then honored at our annual National Conference. It will take place this year from February 12-15 in Washington, D.C.
In 2012 we are honoring six people as Corpsmembers of the Year. We invite you to read their stories and join us in honoring their dedication and commitment to improving themselves and our country.
Maurice Davis
Green City Force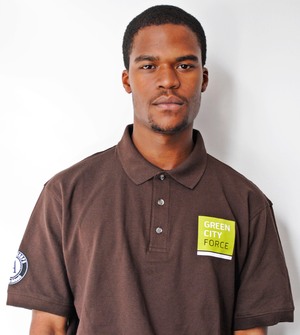 "As a young person, it's easy to feel directionless and full of self-doubt," says Maurice Davis. "Often, you don't put yourself forward, accepting life's dire circumstances. But when you do take that first step, you are surprised. When you open doors, you find your calling." After seeing a flyer in his building, Maurice applied to Green City Force, and was one of 30 selected from nearly 200 applicants to become part of GCF's Clean Energy Corps. Continue Reading
Mike Bremer
Southwest Conservation Corps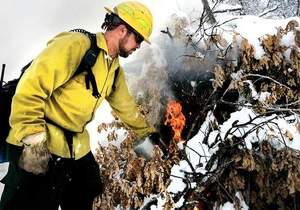 "When I returned from Iraq with the Army Infantry, I felt like I lost all meaning and purpose in life and I had trouble finding meaningful work. My Corps experience gave me new purpose and a valuable new skillset. I received incredible training and experience alongside other veterans who had similar experiences -- we were all looking for a new life after war." Continue Reading
Philandrian "Philan" Tree
Coconino Rural Environment Corps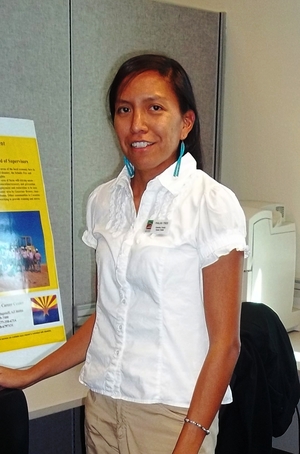 During her terms as an AmeriCorps member with the Coconino Rural Environment Corps (CREC), Philan Tree has accomplished many notable achievements. Philan, for instance, was instrumental in setting up CREC's collaborations with several chapters within the Navajo Nation. Continue Reading
Nicholas Jimenez
Sequoia Community Corps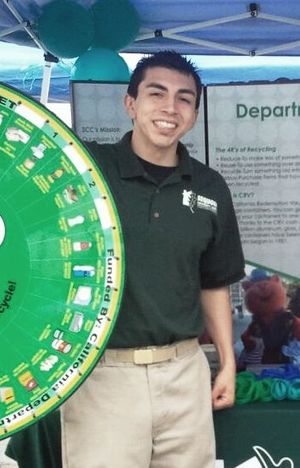 Joining the Sequoia Community Corps has been an extremely positive experience for Nick Jimenez. With a difficult adolescence where he often found himself being bounced around in foster care and at one point homeless, Nick says that "growing up, I never had a stable home to live in. The Corps has impacted my life by providing that stability." Continue Reading
Ladine "JR" Daniels
The Sustainability Institute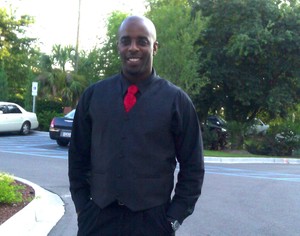 After being convicted of a felony earlier in his life, Ladine "JR" Daniels says that "I was having hard time finding something to do with my life, and having been to prison, I was only working jobs that were not going very far." Once he joined The Sustainability Institute's Energy Conservation Corps, Ladine gained valuable job skills, secured employment, and made headway toward his goal of starting his own business. Continue Reading
Jessica Johnson
Centennial Job Corps CCC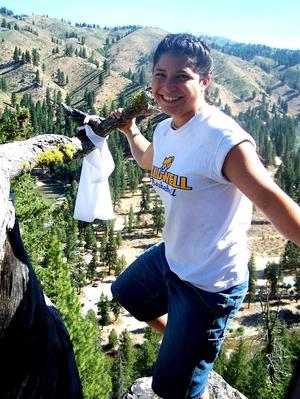 Jessica Johnson arrived at Centennial Job Corps CCC with a high school diploma and a strong drive to achieve new goals in her life. Jessica says that "participating in the Job Corps program gave me many options that I did not previously have. When I enrolled in May of 2009, I never dreamed that 18 months later I would be a USDA Forest Service employee." Continue Reading
Levi Novey is the Communications Manager for The Corps Network. For more information about The Corps Network, please click here. You can also follow The Corps Network on Facebook and Twitter.