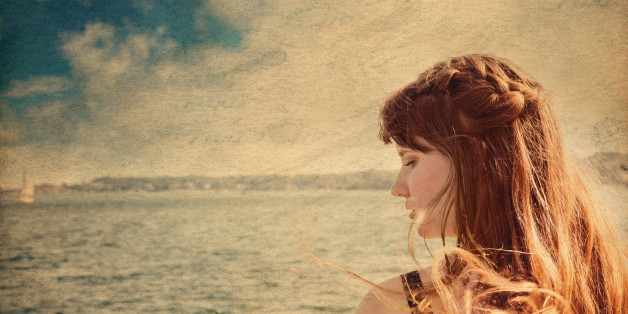 This past May I graduated college. With a summer ahead in Los Angeles, and that powerful feeling of needing to reinvent myself that most often comes after a breakup and two pints of Ben and Jerry's, I cut my hair 8 inches. And then did what all rational people do when they are both celebrity obsessed and need a life change: I pulled up pictures of Olivia Wilde, Miley Cyrus (in her formative years) and Drew Barrymore, and requested that their ombré hairstyle magically appear on my head. I am not embarrassed to admit that when it comes to trends, I am a devoted follower rather than a leader. In the 6th grade, I got side bangs after everyone else got side bangs. In high school, when Cady Herring started wearing army pants and flip flips, I started wearing army pants and flip flops. And so obviously when Jessica Biel (who is clearly doing something right, given her Justin Timberlake arm candy), showed up on a red carpet with ombré locks of pure perfection, I quickly sat in a too-chic-for-me Los Angeles hair salon and jumped on the bandwagon.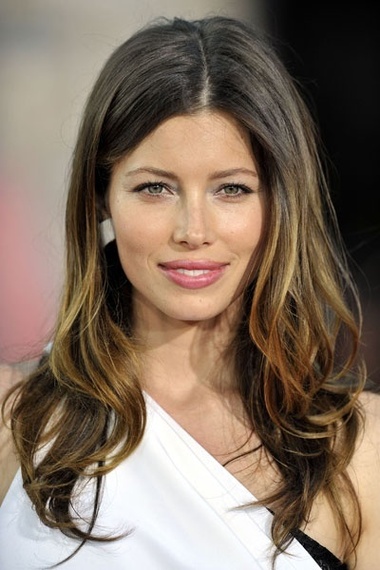 It is now November, and I have just started a fabulous new job in Boston. And even though the leaves are falling and plaid is appearing on the backs of pinterest and pumpkin spice loving girls everywhere, my summer ombré hair still sits on the top of my head. As I reflect on both the transition out of college into the real world, and my hair evolution, I realize that the past six months of donning this trendy hairstyle have not been at all what I expected. I thought my blonder tips would give me that California-surfer-girl thing that I never seemed to master on my own, despite living on the West coast for the first 18 years of my life. And I also predicted that given my track record, I would be over it by the end of the summer and ready to try the next hair trend that Allure magazine tells me I absolutely, without-a-doubt, must have or I will die alone with 9 cats.
But to my surprise, my ombré has done so much more for me than help me score some #nofilter instagrams and compliments from my friends. It has been a free therapist. It has been like an extended browse through the Barnes and Noble self-help aisle. It has been like a guru that is always at my disposal. I'm being serious -- my ombré hair has taught me some fundamental things about life (and not only that Miley Cyrus looked way better before she decided that it would be a good idea to swing on a wrecking ball while in the nude). As I begin to accept that it officially time to swap my Haviannas for my JCREW booties, I'm reflecting on and sharing the five things that my oh-so-trendy ombré hair taught me about living.
1. It's never right on the first try
As much as I try to live by the mantra "progress, not perfection," I couldn't help but hope that my new (and shiny) ombré locks would blow in the breeze impeccably the minute I exited the salon, put on my sunnies, and got in the car. That, unfortunately, wasn't what happened. When I got home and looked in the mirror I realized that the highlights were a bit streaky and barely lighter than my hair color. It wasn't what I wanted, and it definitely what Jessica Biel would have wanted, but it took me almost a week and a half to muster the courage to call the salon to schedule an appointment so that they could re-do it.
My hair colorist responded to my call (which was really a desperate plea), with no hesitation -- "of course I'll fix it! Come on in! Let's get it the way you like it!" I guess I wasn't the first person in the history of hair styling to be unsatisfied with the initial result of highlights. As someone who really doesn't like complaining and running the risk of offending someone, this bump in my proverbial hair road challenged the part of me that would rather stay unhappy than make someone else feel uncomfortable. It also shed a light on my perfectionism and my need for instant gratification. But hair is such a perfect example of the cliché line that I still love: "life is a journey, not a destination." No color, cut, or style is permanent. And that's the good news! The problem was that my hair, and my hair stylist, had a more flexible attitude that I did! I cared only about a final result of perfect celebrity look-a-like ombré, but like all things in life, ombré is a process.
Once I started to understand this, and made my way back into the salon chair, I took a deep breath and accepted that both hair, and life, are usually never right on the first try.
2. It works better if approached gradually and in moderation, then all at once.
We've all seen those pictures of the ombré that looks like last season's color blocking trend, and/or prison stripes, and we think to ourselves, "absolutely not...is she crazy?!" But then when we sit in the salon chair we begin to be overcome by eagerness. The prospect of actually being able to test if blondes have more fun is enticing. And before we know it, we're blonde on bottom, brunette on top, and we realize the black and white trend was better left to those bakery cookies at the corner café. The best ombré is gradual. It fades with ease from a warm brunette to a golden blonde. When done well, you can't really see where one color starts and the other stops. The most natural looking ombré is done in moderation, aimed to enhance once's overall look rather than distract from it. I'm so glad my hairstylist reminded me to go with what looked and felt natural. I had to start slow. And test out the waters. No good hair deed comes out of compulsivity and urgency. So I did a slight ombre, and at the end of the summer, I went and brightened up a bit more.
Once I started to understand this, and made my way back into the salon chair, I took a deep breath and accepted that both hair, and life, work better if approached gradually and in moderation, than all at once.
3. It'll never look like the pictures
In addition to being the title of a 1997 movie starring none other than Jennifer Aniston, "picture perfect" is an ideal that I've struggled to achieve for a large part of my life. Not helping this ideal were my a few of my favorite things as a teenager: Vogue, Romantic Comedies, and Lauren Conrad. When I showed up at the hair salon on that summer day, my hair dresser assured me she would do her best to match my color to the magazine cutout I provided, but that a perfect match was impossible. IMPOSSIBLE?! My hair came out a little lighter than Olivia Wilde's and a little darker than Jessica Biel and I got to thinking about why I spend so much time chasing "picture-perfect," instead of just being as I am and experiencing life directly as it comes. When I went back in August, I didn't come with a picture. I came with my hair. On my head. And I asked her to make it a shinier and glossier version of what it already was.
Once I started to understand this, and made my way back into the salon chair, I took a deep breath and accepted that both hair, and life, will never look like the pictures.
4. It grows with you, not against you
Being that my summer ombré adventure was the first time I had ever colored my hair, I wanted a style that didn't require too much maintenance (a.k.a ROOTS!). One of the things that appealed to me so much about ombré was its reputation as a no-fuss hairstyle. I began thinking about what an ombré approach to my life would be and started to look at all the ways I work against myself. Those countless self-sabotaging relationships, the nagging self-criticisms...I was more work to upkeep than my hair color. I reflected on how easy it is to feel victimized by life and to feel that things are happening to me. But what if life is happening for me? What if all the events that may seem so difficult and painful in the moment are really lessons in the curriculum of my growth?
Once I started to understand this, and made my way back into the salon chair, I took a deep breath and accepted that (thankfully!) both hair, and life, gros with you, not against you.
4. It will inevitably change with time

I'm finally getting ready to make a hair appointment and go back to my all-over brown shade. More importantly, I'm grateful that as my ombré has grown out, I've outgrown it as well. As the months went on and I began to spend less time by the beach, the blonde began taking on different undertones. And now that its November, my ombré hair is not the ombré hair I obsessed about getting perfect in May. It's transformed, and reminded me how futile it is to obsess over things that inevitably change with time. As I loosen my grip on my perfect hair color, I feel more able to loosen my grip on having the perfect relationship, or having the perfect job, or having the perfect apartment. When I was younger I use to fear change, but as I'm growing up, I realize that change is actually a good thing--its rejuvenating and allows for new beginnings, more importantly, new hairstyles.
Now that I understand this, and am about to make my way back into the salon chair, I take a deep breath and accept that both hair, and life, will inevitably change with time.
And thank the hair gods for that!