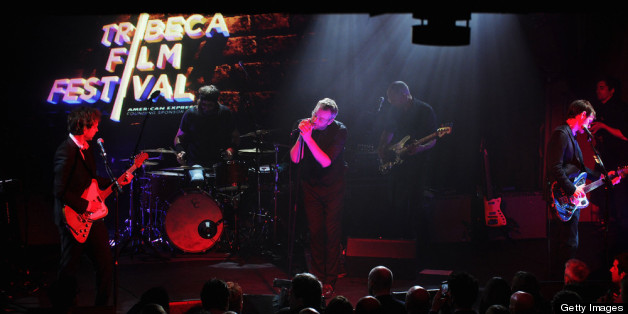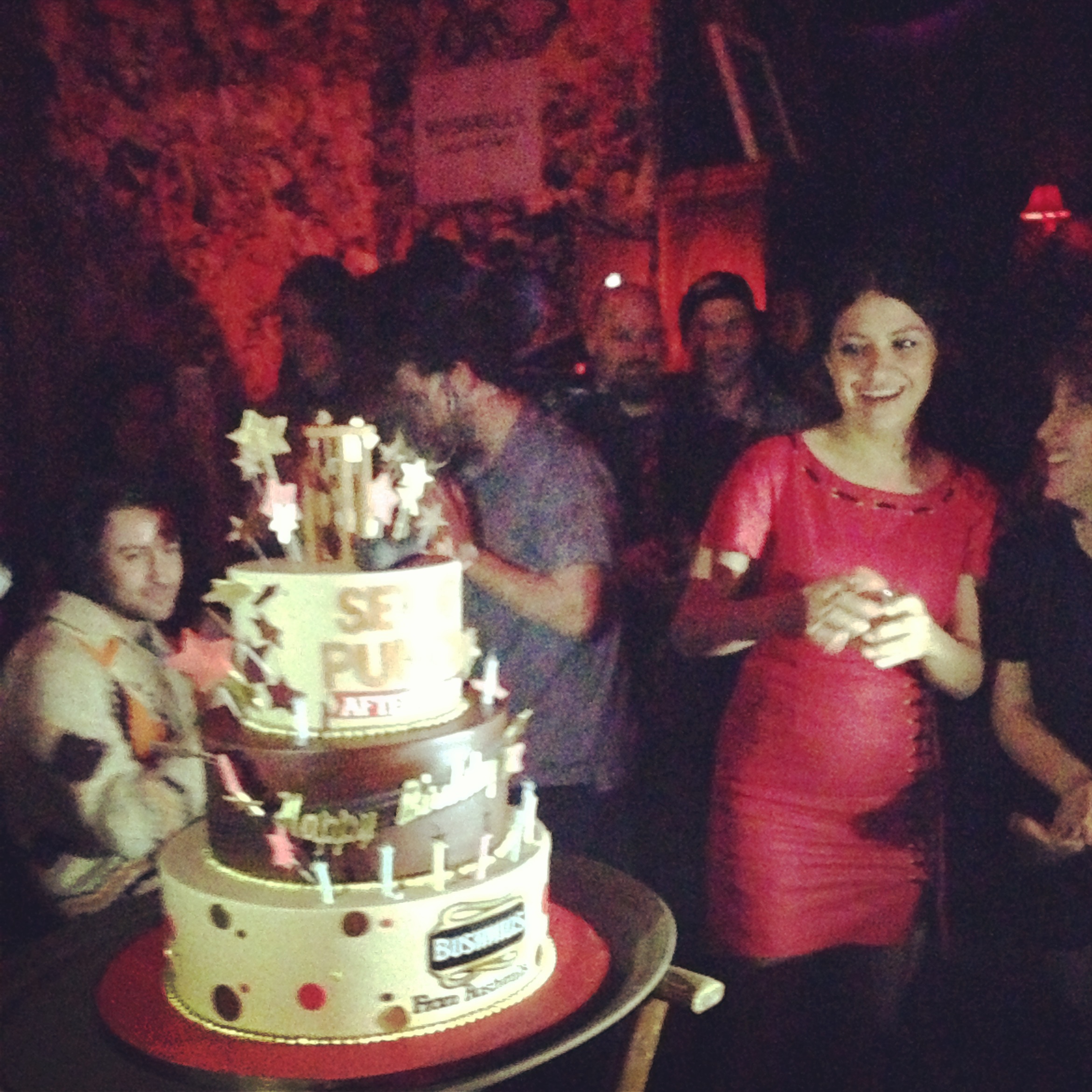 Thursday night was the first night of the Tribeca Film Festival. I suited up in a black dress, leggings, black leather jacket, black eye makeup... you get the picture. Who cares? Indeed. But this information is important to the end of the story. (Well, no, important is a strong word, particularly for this.) Anyway, I headed to Chelsea to see the film Bluebird.
Bluebird is a smart and subtle reminder of how exquisitely fragile the balance of our everyday lives are. A small, seemingly insignificant event, like stopping to admire a bluebird, can contribute to a tragedy whose ripple effects permanently mark the lives of many. Lance Edmands' feature debut (and last night's Tribeca Opening Night film) is filled with impressive performances, particularly from Louisa Krause and Amy Morton, and spattered with snow covered landscapes, anchoring us in a feeling of never-ending winter. The film was a Sundance Institute Lab Project and I was very happy to see Lance, DP Jody Lee Lipes, and producer Kyle Martin, who have worked on getting this film made for almost four years, send such an accomplished piece out into the world.
Clearly I go to TFF for the movies, but as a New Yorker, I appreciate that with the festival comes open bars. After the screening, I headed over with Alia Shawkat, Sarah Ramos, Elijah Wood, and others to the film Setup, Punch's after-party. Wood was DJing with records he carried onto the plane himself and my favorite part of the party was watching Sarah Ramos eat two pieces of Alia's birthday cake (she has quite the sweet tooth) and then pass out during the stand up comedy portion of the evening. Wyatt Cenac performed (but she was awake for his act) and Fabrizio Morretti ♥ stopped by to say hello to the birthday girl. Sebastian Silva (director of Crystal Fairy out this July, which is a must-see), was the best dancer there. Seriously, it borderline made me feel bad about myself.
TFF has really branched out the past few years, extending into practically every neighborhood in Manhattan, including mine. Despite that, I've never gone so far as to call it my hometown festival. Is that because it's still newer than most festivals?
When I finally got home, it was late. Seated on my stoop were three young gentlemen. They looked at my outfit and shouted "Hey it's Lara Croft! Tomb Raider." I laughed. "That's not a bad comparison," I thought as I put my key in the door. Then one of them looked at my butt and said, "I'd like to get in that tomb." My first thought was: "It moments like this that I wish I owned a taser." My second thought: "Lily, thank God you don't own a taser, you'd use it all the time and probably bankrupt your friends who are only trying to help bail you out of jail." Third: "Why don't you have a comeback? You're going to kick yourself later for that" and then finally, as I stepped inside: "Ah Tribeca Film Festival, well done. It was opening night and I got to see a friend's first indie feature, go to a perfectly lovely party and I'm back home safe and sound with these little perverts where I belong. I love NY."