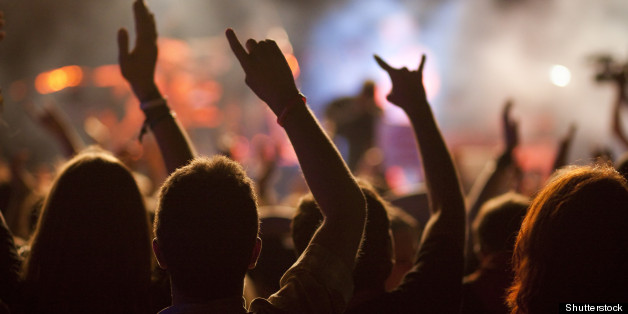 Yesterday, after a typically mundane school day, I returned home only to see that a cyber-bomb had dropped on my daily routine. Ray Manzarek, Doors founder and legendary keyboardist, had passed away at age 74 from long-term cancer, surrounded by family, and, doubtless in the thoughts and memories of millions.
Nothing in my experience as a writer has been as bewildering and as ultimately devastating as the feeling of total wordlessness, the punch-in-the-stomach reality that absolutely nothing can be said. And, in blunt reality, nothing can be said to dull or undo loss. If it is not already clear, I was hit very hard by the death of Ray Manzarek, as if it were a friend or a family member that was gone, not just a talented and beloved musician. But as the initial shock disappears (and indeed, it is still disappearing), I would like to briefly eulogize a man whom I can say, with ultimate assurance, changed my life.
Years before I could sing every note of "Light My Fire," including the solos, years before I let a skeevy record store owner flirt with me so he would give me a deal on The Doors' "Absolutely Live," The Doors were an early cornerstone of my journey into vintage music, the beginning of my breaking free into music that my parents, at the time, had very little interest in. I fell headlong into the trance of The Doors, the slithering rhythms and unearthly tones that made them so gorgeous, so hypnotic, that they still were opening the minds of generations neither born nor conceived of during the short period in which the band was active.
From the very beginning of my loving the Doors, I was a Ray Manzarek fan. I would watch Live at the Hollywood Bowl with my eye on the side of the stage, not just to see a great player at work, but also to see someone completely moved and carried away by the music that moved me too. Watching Ray perform, both back in the day and when I finally got to see him play on June 4, 2011, was watching a master musician and an unabashed music lover.
I was privileged enough to catch Ray when he appeared to open a very strange venue in Thousand Oaks, California -- a large building, newly empty after the collapse of Borders book stores that year, that had been converted to house art and live music until its lease expired at the end of the summer, and a company selling medical supplies was set to move in. Visitors were treated to tiny, intimate shows with some fabulous people, and proceeds were to go to charity. Fifteen-years-old, I was going to the show with a good friend, Aaron, and his younger sister, Dana, then aged 15 and 12 respectively.
We decided to arrive as early as possible, several hours before the show was set to begin. So early, in fact, that as we were soon to discover, not even Ray had arrived yet. But as we walked through the parking lot, we saw him, some distance away, walking with someone else. He was tall, seemingly relaxed, and with an expression not unlike he wore in 1967. And despite my shy friends' protests, I decided that the opportunity was too good to pass up. They dragged behind me apprehensively as I faked confidence, and explained that we just had to take this golden opportunity to meet the man we'd so long admired.
And that we did. Ray seemed appreciative that three young fans were crazy enough to chase him down in a SoCal parking lot. He spoke with his usual wry wit, but a clear and touching affection, even ruffling Dana's hair. We parted ways after we'd spoken for less than a minute, a relatively unexceptional fan encounter during which we'd been treated with utter respect -- respect which I can only hope we returned to him.
Later that night, Ray did a Q&A with the audience assembled to hear him play. When I stood to ask my question, he smiled with recognition.
"Hey, it's that girl! I love that girl!"
Now, in 2013, I bid farewell to Ray Manzarek along with legions of other adoring fans. One of my childhood heroes has passed away, and I am face to face with the crushing reality that there are many others still to go, sooner or later. And while I am not so deluded as to think that Ray remembered me past that evening, or perhaps the next day, I would like to think that somehow, I stayed "that girl" to him. "That girl" who was unashamed of my undying love and respect for the music he made, and even at age 15, wanted to share it with him.
I am thankful to Ray Manzarek for the great music he left us, thankful for the fact that he was ever here to do what he did so well, and thankful for the small but indisputable thing he did for three young fans who wanted nothing more than to shake his hand.
I am thankful to Ray Manzarek for playing and listening.