As the photo director for Parents magazine, I produce all sorts of fun shoots on a variety of subjects, but some projects are especially rewarding. That was the case with our recent "Life in a Special-Needs World" section. When I learned about the project, I remember feeling excited (and a little intimidated). You see, we photograph children with disabilities now and then, but most of the children we photograph are models and do not have a visible disability. I'd never worked with so many kids with special needs at one time, and never had the success of so many pages of the magazine (including the cover) been riding so completely on those photos. I knew finding and photographing a large group of kids with special needs would be a unique -- and uniquely challenging -- project.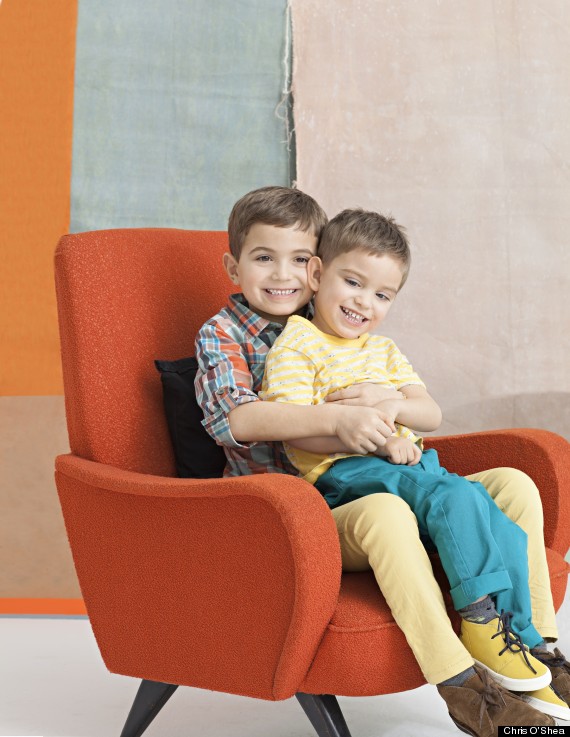 Michael, who has cerebral palsy, sits on the lap of his big brother Lucas.

Our first step was to find the kids. The photo department worked with our health director, Kara Corridan, to contact advocacy organizations in the NY tri-state area such as YAI that deal with children who have special needs. We asked representatives there to reach out to families they work with regularly. Thanks to their help, we found a group of 13 children who we felt represented a diverse mix of sexes, ages, ethnicities, diagnoses and abilities.

At first, we considered photographing each child alone. However, we realized that it was important to us that the kids not all be seen in isolation but also, sometimes, in connection to others. Like all kids, children with special needs have parents, siblings and friends in their life. Why not show that?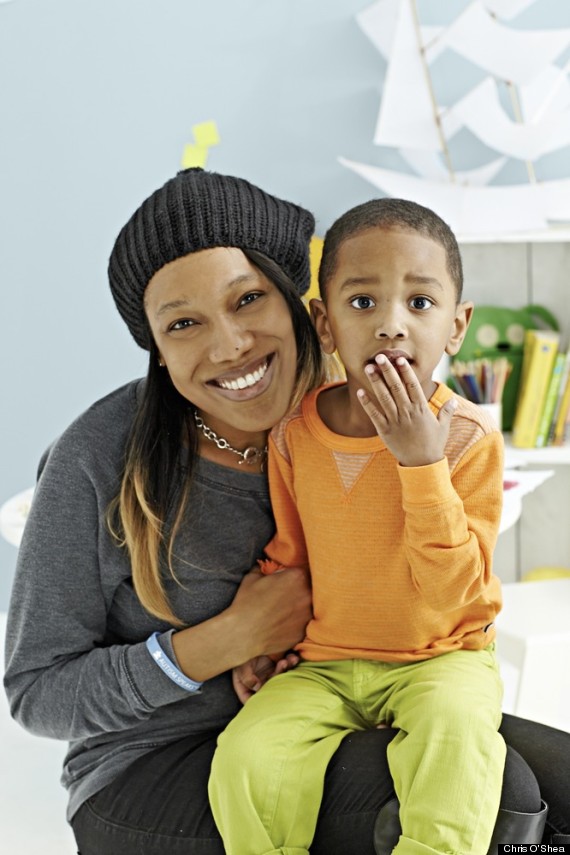 Niko Stevens, 3, loves his iPad and has "the best smile in the world," his mom Violet says.

The best way to get great photos of kids is to make sure they feel comfortable on set. That means having a friendly crew in place, giving them time to acclimate to the studio, having lots of snacks on hand, working around naps, having interactive props for them to engage with and allowing plenty of breaks. We were thrilled to work with photographer Chris O'Shea, who treated each child with respect and sensitivity. The whole crew gets into the antics of entertaining the kids (by the end of the day, our shoots tend to dissolve into silly dance parties). In the case of these photo shoots, we also spoke at length with each child's parent(s) ahead of time to learn more about his or her particular needs, challenges and interests. If there was anything we could do to make the day easier for the families, we wanted to do it. We considered sensory issues when selecting clothing for some kids and found clothing that wouldn't interfere with braces or other assistive devices. We made sure the studio was accessible to people with disabilities (sounds crazy, but even in this day and age some are not). Last year, when we photographed our cover of Emily Keicher, who has spina bifida, we planned carefully to make sure there was a studio entrance that would be accessible for Emily and her mom.

When it came time to edit the film from this shoot, we considered how accurate and realistic a photo was before we printed it. In our cover photo of siblings Daniel and Chloe Molina, both of whom have autism, for example, Daniel gazes into the distance. This can be a typical behavior for a child with autism. Although we often go for eye contact on our covers, we chose this picture in part because it was an authentic one.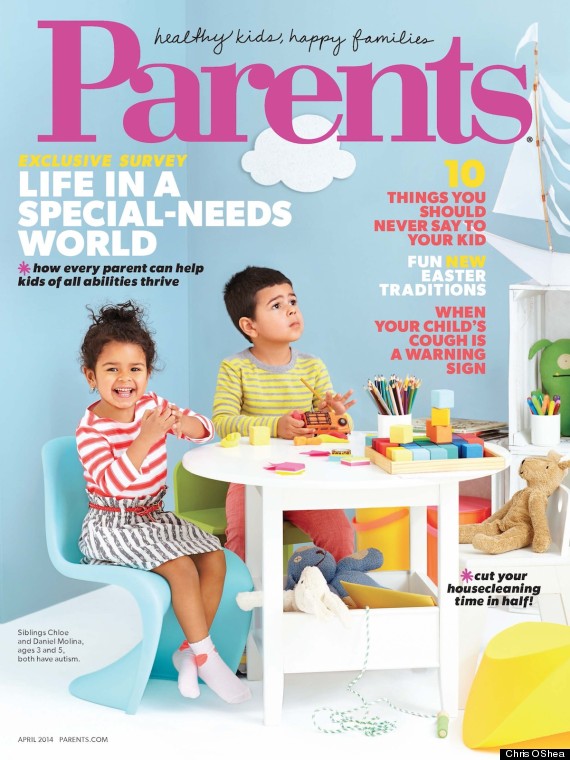 The two days we spent photographing the kids were amazing for me personally. It was inspiring to see the bond these kids have with their parents, siblings and friends. These kids are striving to overcome obstacles every single day, on so many levels. Yet they're just like typically developing kids in so many ways: They liked to goof off, they engaged with the toys and fun projects, some were also curious about how the photographic equipment works. And all of us had a good time at our silly dance party.

Thinking over this whole experience, I feel pretty proud of what we've accomplished. However, it's not enough to stop here. I look forward to continuing an inclusive visual policy in the magazine. And, parents, as far as I'm concerned -- there aren't enough child models with special needs out there! If your child is interested, don't be afraid to approach a reputable modeling agency. We need to work on making sure kids of all abilities are represented in today's media.
See more images from the photo shoot in the gallery below.
PHOTO GALLERY
Parents Magazine's 'Life in a Special-Needs World' Photo Shoot
Like Us On Facebook |

Follow Us On Twitter |

Contact HuffPost Parents