Museums are getting into the "experience" game in droves. Something about sharing a performative experience has captured the popular imagination, and performance has become a major way museums are hoping to get people in the door. Sometimes, museums turn to performance in order to capture that elusive and fickle-hearted "younger demographic." Music after-hours! Dance in the public spaces! Outdoor DJ sets! Anything to get those statistics that please the administrators and the funders. At the same time, audiences are increasingly clamoring for an immersive and new encounter with the arts.
The presence of site-specific installations and summer festivals on the entertainment scene has grown. It's no longer just about the proscenium stage. Meanwhile, artists (both visual artists and performers) are flourishing in non-traditional surroundings and are creating more and more multi-dimensional, visceral experiences.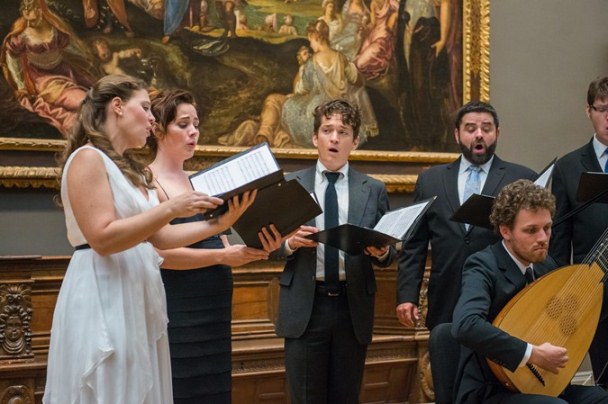 The Grand Tour photo by Stephanie Berger
The Met, which has had a venerable performance series for over nine decades, has recently changed its direction from narrowly focused classical recitals and chamber music concerts to a more immersive, Met-specific series. Performances are now being staged in galleries, are specific to certain exhibitions and are flourishing online and in the Museum's public spaces. Last November, Met Museum Presents (the newly renamed concert and lecture series) staged the 16th Century Chinese operatic masterpiece, The Peony Pavilion, in the Met's Astor Court Chinese Scholar Garden. It was magical and transformative to experience this contemporary performance, set against a backdrop so commanding in its historical and cultural significance. These site-specific performances shed new light -- literally -- on the Met's collection. A powerful tool for any art venue is linking the performance to the location in a way that leaves an indelible impression.

Shortly after I arrived at the Met, two years ago now, the MacArthur award winning composer John Zorn said to me that even after decades of visits, the Met continues to surprise, inspire and guide him as an artist. Not necessarily an intuitive connection -- Zorn, with his restless experimental imagination, and the Met. But what I found in my relatively short time at the Met is that it is not just a repository of objects, but an archive and collection of ideas, of narratives, of personal stories and universal truths.

How can this be made evident? One way is to look at the Met as a generative force: We learned that artists come to draw inspiration and performers channel the narratives of the architectural spaces as well as the objects in the collection. Setting artists' imaginations free to follow the narrative of a certain gallery or object, Met Museum Presents privileges the Met's vast collections and shifts the emphasis toward towards site-specific productions and experimentation. Museums are starting to align themselves with the innovations, creative processes and thinking of performing arts centers, but with the added benefit of illuminating the institution itself and the world inside.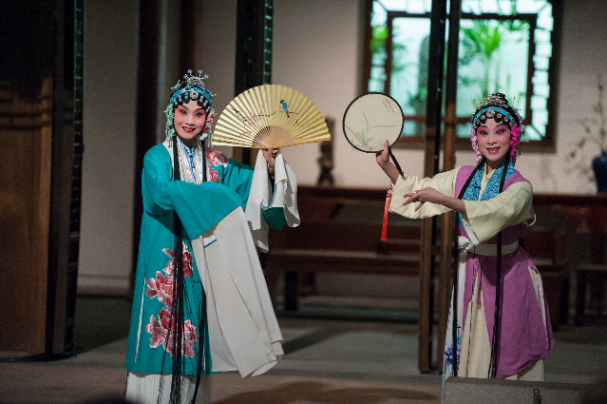 Peony Pavilion photo by Stephanie Berger
Forging a new image means asking your audience to discover something new in someplace familiar. It was with that in mind that last season the Met introduced its first artist in residence to encourage interdisciplinary works and more gallery-based, commissioned productions. With this largely new programming came tremendously successful performances and lecture series. The vision for an artist-residency program is one in which an artist engages with multiple departments and creates a variety of programs. The residency program is still very much in its infancy. After piloting a single-artist model last season, with DJ Spooky That Subliminal Kid, I wanted to see what opportunities and challenges a residency by a collective of artists might offer, and we are thrilled to partner with the music ensemble, Alarm Will Sound, which will give its season premiere on October 11.

Rarely said aloud, "Museum programming" may be perceived as stuffy, reactive, didactic and, worst of all, predictable. However, leading museums are proving otherwise -- more contemporary programming abounds. Evaluate your assets and you have leading experts in art and culture, rich galleries and devoted patrons. Maybe it's just time to start charming a broader audience.