Traditional travel websites have suffered from a traditional, regimented booking experience: choose a location, date, and book the trip. Visit most any travel website, and location discovery is basically the same as all other sites. With today's connected consumers, connected by both their online networks and mobile technology, this outdated method of travel booking and destination planning may no longer be sufficient. A recently launched travel startup seeks to change how connected consumers discover destinations and book their trips, leveraging both consumer-generated content and the knowledge of professional travel experts.
In my past career in travel ecommerce, one of the key issues I ran into was the extremely structured data format received from traditional reservation systems, which left little room for innovating the booking process.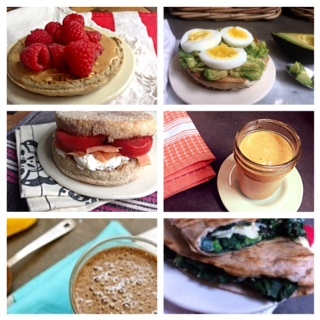 I spoke with Barbara Muckermann, CEO of Yonderbound, about how the travel booking space could be disrupted to meet evolving consumer needs; I previously met Barbara at the Cruise Shipping Miami CMO panel a few years ago when she was Chief Marketing Officer for MSC Cruises Global and a consultant for Cruise Lines International Association (CLIA), and she seeks to change the way consumers plan and book travel with her new venture. I wanted to understand where her new startup fit in the crowded online travel marketplace. Barbara explained that she partnered with two other veteran travel execs (Chief Product Officer Barbara Biffi and Vice President of Strategy Lauren Serrano) to change how consumers explore travel opportunities and share the world with their online networks outside of the normal travel multi-step booking process enacted through traditional banner ads and transaction widgets. Here are the key insights I gained on their approach for their new startup:
Pinterest for the Jet Set. Rather than interact with the standard booking engine, consumers create Yonderboxes, a social curation tool that helps organize and build a bucketlist of destinations. Each of these boards can be shared with specific people or the whole community, and booking capabilities are built into each travel pin. As Pinterest has shown, there is great potential for a visual social network that provides inspiration and a tool for planning. From here, the booking can be started and completed when the time is right. Planning becomes a journey in and of itself, not a one-time site visit.
Find Talented Founders Who Know the Space. A mistake I often see is that startups move into spaces they don't know. In this case, Yonderbound's Muckermann, Biffi, and Serrano each knew the online travel space intimately, with all previously holding high level positions in cruise industry. Understanding the travel space and the past hurdles in service delivery and providing a rich ecommerce experience were critical factors in determining the company's mission and method of strategy execution. Muckermann explains, "Having experience in managing large travel brands gave us very useful insights on the pains the suppliers are suffering from the current distributions (OTAs); supporting the suppliers in finding more efficient distribution options is and has always been the strategic core of Yonderbound."
Trust in Strangers. Research has shown that consumers trust strangers they deem similar to themselves over celebrity spokespeople in evaluation purchase decisions. Yonderbound harnesses this trend in two ways: 1) The Yonderbox signals a traveler's tastes and preferences, and travelers can follow someone they deem as an expert; as experts and friends are followed, travel inspiration and tips are shared. 2) The site leverages the massive database of traveler reviews from TripAdvisor, so voyagers can make decisions based on the good, the bad, and the ugly reported from past stays of actual guests.
Experience Matters. While consumers trust strangers, the dream vacation is not a commodity purchase. The dream trip may cost thousands of dollars, and there can be a fear of making a mistake. To overcome this perceived risk, the site has partnered with Virtuoso, an upscale network of travel agents focused on dream trips. When asked about where Yonderbound fills a gap in the existing travel website/purchase or traditional travel agent experiences, Muckermann responded
"What is missing in the market is an Experience Platform, a place where content is generated both on the supply as well as on the consumer side. We have, in fact, content created by travel advisors, by travel bloggers and consumers, and we will launch in the fall a publishing tool which will allow also small independent properties to upload their offerings. The platform itself is pretty unique as well as it vertically combines a meta search with a booking engine and a video marketing platform. In addition to this, to our knowledge, we are the only website filling the gap between full automation bookings and travel advisors' offerings."
Fund Travel, Not Banner Ads. Yonderbound recognizes that to successfully launch a travel site, paid advertising is a must. A truth in interactive marketing is that the motto "if you build it, they will come" is an absolute fallacy.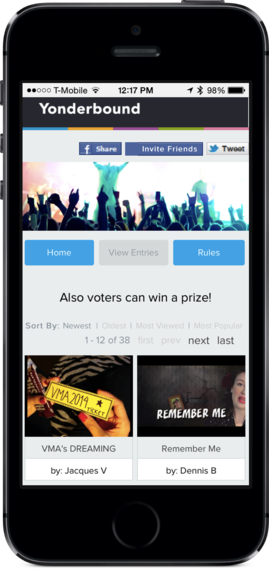 Although Yonderbound invests in web placement, retargeting, and sponsored social posts, the startup focuses on its core mission of enabling travel and facilitating authentic brand-consumer conversations. To achieve both of these goals, a large portion of the marketing budget is set aside to fund trips for brand fans through what they have termed the Yonderfund. While these trips are funded as a result of a contest, repeat visits and engagement have been a key result of past promotions (which is usually not the case for contests). Contestants post videos for their entries, and the community votes for the winning submission. Packages awarded to date include trips to Pride in San Francisco and the MTV Music Video Awards. Muckermann cites that for each unique voter of the Yonderfund, 34% of them came back at least 4 times during the contest period. Community members remain engaged, and Yonderbound fulfills its mission of enabling unique travel experiences.
While the travel marketplace is very crowded and startups come and go quickly, I see a unique space for Yonderbound. If it can keep up the consumer engagement through the Yonderfund contests and build a strong community of social travelers, it has a great shot at shaking up the traditional travel search. Also, as a startup headed by three experienced female leaders, this fulfills the call for more women in tech leadership roles; their success will only help others (travelers and the tech community) in the long run.