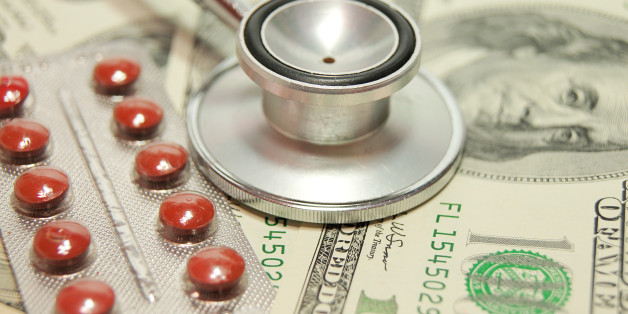 If you are eligible for Medicare, your mailbox is probably full of brochures about Medicare Open Enrollment (October 15-December 7). This is the time of year you can change the kind of Medicare plan you have (for your medical care or your drugs or both). Most people who have Medicare, though, do not make changes. In fact 87 percent of enrollees in the drug program, Part D, have not switched plans in the past few years -- so that means you are probably tossing those brochures into the wastebasket.
Medicare is very complicated, with its A, B, C and D parts, but before you decide to stay with what you have, there are three things you may not know that could influence your decision.
1. If you take a prescription drug, you need to check that your drug is still covered in 2015. Your plan may have changed its formulary (the list of drugs they will pay for), so prescription drugs you take may either no longer be covered, may require pre-authorization by your doctor, or may simply cost more because they have moved from Tier One to Tier Two. You can check if your plan still covers your drugs by going to the Medicare website. Drugs at risk of change tend to be specialty drugs for cancer or other expensive conditions or brand drugs that now have a generic equivalent.
2. Before you enroll in one of Medicare's "managed care plans" (Part C or "Medicare Advantage"), be very sure you want to stay with that plan for a long time. You basically have three choices with Medicare: go bare with just what the "original" Medicare covers; buy a supplemental or "MediGap" plan to fill in what Medicare does not cover OR join a managed care plan -- called Medicare Advantage. The advertisements for Medicare Advantage are very enticing. Some offer ZERO monthly premiums and include drug coverage as well. But once you enroll in a Medicare Advantage plan you cannot always switch back to a "Medigap" or "supplement" plan without facing what the industry calls "underwriting" -- in simple terms, if you disenroll from Medicare Advantage and buy a MediGap supplement instead, the supplement plan can use your medical status to charge you more or even deny you coverage.
When you first enroll in Medicare, you are charged the same as any other person of your age, even if you have a serious condition. However, once you enroll in Medicare Advantage, with some notable exceptions (your plan leaves the area, goes bankrupt or your state allows you to change, etc.), you may not be able to change back to a Medigap plan without facing that potential extra charge or even denial. Choosing a Medicare Advantage plan, then, is a pretty serious commitment.
3. Not all Medigap or supplement plans have a limit on your out of pocket costs. That may surprise you. Didn't you assume once you had a supplement, it would fill in the costs that Medicare does not cover? Plans A through N offer the same basic set of services, but their cost sharing varies quite a lot. Most people choose supplement F because it seems to cover the most, although it is also the most expensive. None of the supplement plans except for K and L, however, put a limit on what you might have to pay out of your own pocket. Plan K sets the 2015 limit at $4940 and Plan L at $2470. That may seem like a lot, but if you land in the hospital and some of the services are not covered by either Medicare or your supplement, you can end up with some hefty bills to pay. Limiting what you might ever have to pay is an important thing to take into consideration when you choose an option.
For those of us who have Medicare, it is a huge relief to know that we have guaranteed coverage. Most of us may not have understood at the time we enrolled, that our access to hospitals and physicians might be limited (as in the managed care plans) or that even with supplemental coverage we might end up paying tens of thousands of dollars out of our pockets. Although most of you will not switch plans this year, make that choice based on all the information you can find. You owe that to yourself.