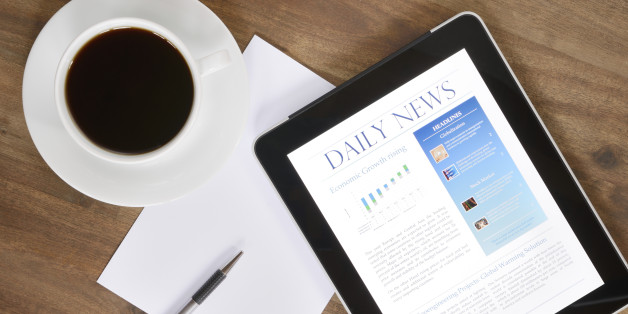 A well-informed society is the mark of a successful society and access to accurate and quality information is essential for its citizens. The duty of our news media is to bring to the audience impartial news, representing the real nature of the event and presenting it without introducing bias or partiality. Today, we find ourselves barraged by input through numerous media sources and the political polarization using these sources has never been greater.
As the polarization of our country continues to become increasingly divisive, the information that is being conveyed through all channels of the media -- the blogs, photo sharing sites, print, video sites and mainstream news media -- is often crossing the barriers of truth into the realm of propaganda. When news is presented with only some element of truth in it, but mostly fabrication, we must understand that opinion is not synonymous with fact. Yet, some news outlets continually reinforce the idea that opinion is indeed fact.
Reducing the world -- our complex world -- into a sound byte does not add to our collective intelligence.
It is through this misinformation in the media that political operatives use to spread their propaganda though preemptive strikes, sound bite stories, trivializing issues, and partisan talking points aimed at mass manipulation. If news is truth, there seems to be at least two versions of it -- one for Democrats and one for Republicans.
Not only does media now tolerate gross misrepresentations of facts and history, it appears that some media outlets have an open disregard for the traditional rules of journalism and are being driven by ideological agendas rather than professional standards. The vast amount of information we have access to may be contributing to our inability to trust certain media outlets due to the contradictions in what is being said or reported. Ultimately, we are left with a lack of reliable and truthful information.
Are we experiencing a knowledge deficit... in the midst of an information revolution?
Before the Internet, individuals were able to sequester themselves from the rhetoric of the opposing political opinions through watching one channel or subscribing to one paper or magazine. Today, many people have turned to the social media outlets on the Internet to search for the truth in news, without all the slanted hype. The Internet, among other things, is believed to have reduced the obstacle to receiving unbiased information. However, although the Internet has an abundance of information, it also has it share of misinformation.
We have access to a greater diversity of perspectives than in any other time in our history and yet because we are bombarded with information that leaves us feeling manipulated, uncertain and confused, we have to ask ourselves if this contributes to our state of confusion and if so, is it rendering us inactive?