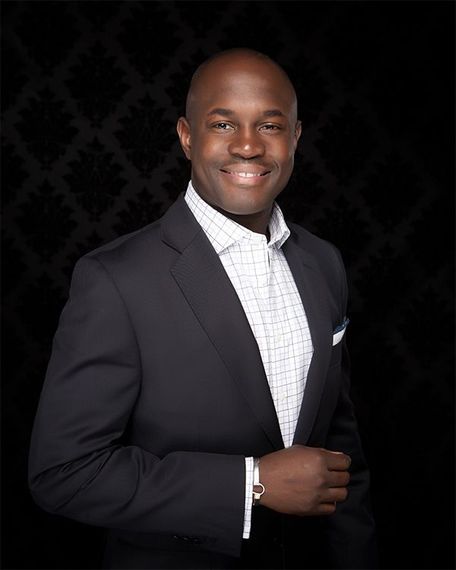 Dr. Bryan K. Williams is a name which is making its way to the lips of everyone in the hospitality industry, particularly spa.
I had an opportunity to attend Dr. Williams' vibrant presentation on Five-Star service delivery at the International Spa Association's (ISPA) Conference and Expo in Las Vegas. His appearance is deceiving; he looks as though he should be rocking the runway in the latest Ozwald Boateng creation. His Caribbean lilt lulls you into a false sense of comfort which is momentary; one quickly discovers that he is not a "stand behind the podium" style of speaker. Dr. Williams gets in the audience and engages.
By the end of his talk we wanted to go back to work and try harder, over deliver. Make someone's day.
I met with Bryan to discuss his obsession with perfect customer service.
I read that you went to school in the Virgin Islands; you took business and also management. What did you want to be?

Well that's just it, I wasn't certain. I was working as a line employee at the Ritz Carlton in St. Thomas. I had like, 17 jobs from dishwasher to training manager and everything in between. So I earned an associate's degree for hotel management, and then a bachelor's degree for business administration and marketing; I thought I was going to be a general manager.
But I realized how much time GM's spent at work, they didn't see their families! So as Director of Training I moved to the Atlanta Ritz Carlton and earned my master's degree in education, concentration on adult learning. I was promoted to the Global Corporate Director of Training and Organizational Effectiveness position. In that role I was now responsible for all of the hotels and their training standards world-wide. During that time I earned my doctorate in organizational leadership.
Wow, you earned all of your degrees while working full time?

Yes and my aspirations were changing. As I assessed myself I thought that doing something where I am helping to equip other people to serve with excellence, somewhere in that field is where I want to be. That's when I started my own company.
So Bryan, I go to spas at Five-Star Hotels and am often disappointed. Good service is not necessarily personalized service. Why is this so hard to communicate?
I think part of it is that a lot of people believe that they
are
giving good service particularly in the hospitality business (hotels, restaurants, spas) when they're not. They think that they're giving personalized service by saying your name and giving eye contact. A massage therapist might say "I asked about the pressure". But personalization is not about the questions, it's about connecting with me. It's about lifting that person up in every way and saying,
"I am really here for you. What do you need? How can I make this experience exceptional for you?"
A lot of people don't understand that concept because it requires them to humble themselves and realize it's not about them. A lot of spa technicians may not understand that because they take such great pride in their work. Sometimes they may not realize that what they are giving is not always being fully received as they intend it to be.

As a consultant, I find that the decision makers overseas are more receptive to the idea of personalized spa service but here in the U.S., I get resistance. Can you tell me why this might be?
Well much of it has to do with awareness. You and I have traveled internationally and that's done wonders for me in my understanding and appreciation of what excellence is. So for instance in my presentation today I spoke about places like Bali, Indonesia, Singapore and Japan where the caliber of service is very different from what you'd experience here in the states.
I agree, many people don't get it.
.
Well, you really have to experience it. Culturally, overseas their philosophy is about reverence and honor; those words are tied to service. Culturally here in the U.S. that's just not who we are consistently, so you have to have a phenomenal leader to drag that point home every day and be an example of what reverence is to their own staff.
I talked about Kaizen today, continuous never ending improvement. You cannot be a phenomenal leader if you are not continuously seeking ways to improve.
Do you see more people in the spa industry showing interest in trying to do better? Has the percentage grown of decision makers who reach out to you?
Well I've spoken at the six previous conferences and it's remained pretty consistent. A lot of response has to do with the size of the organization and their training budgets. But of all the conferences that I do every year, ISPA attendees are the hungriest and the most eager to learn, by far.
What is the takeaway from your presentation today? What is most important for my service provider and decision maker readers to know?
That they should be uncomfortable with imperfection. To consistently, continuously expect nothing less than excellence every single time, every touch point, every single guest, every day. And know that they are worthy of expecting that and that whomever they are serving is worthy and deserving of that as well!