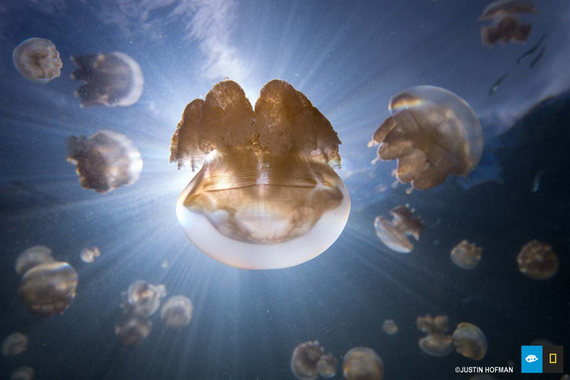 Among the remote islands of the South Pacific you'll find the popular notion of paradise is alive and well: palm-framed beaches, azure seas, and welcoming islanders. Look below the seas and you'll discover some of the wildest places on Earth. The 102-guest ship, National Geographic Orion recently returned from a series of expeditions among the seldom-visited islands and their incredible seas that teem with galaxies of vibrant coral, massive schools of fish, and underwater canyons and tunnels formed by lava.
Banda Run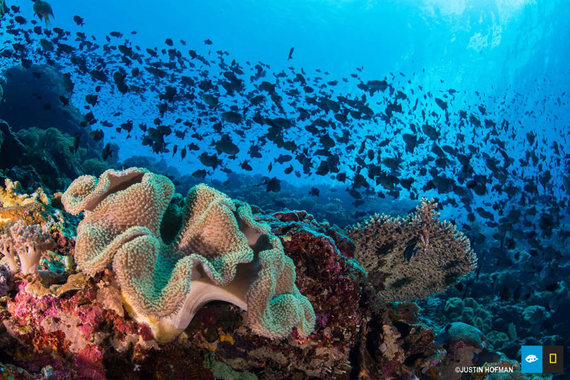 The island of Banda Run, Indonesia was once warred over by European superpowers vying for control of the nutmeg and mace produced here. The English would eventually trade their claim on Banda Run with the Dutch in exchange for New Amsterdam, which later became known as Manhattan. The undersea of Banda Run is a galaxy of multi-colored fish and coral, and one of the top dive sites in the world.
Humphead Wrasse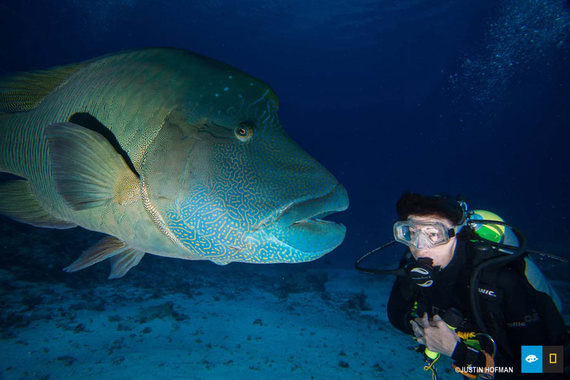 The humphead wrasse can grow to be over six-feet-long and live 30 years. They roam the coral around Banda Run, but are under extreme pressure since they are one of the most expensive live reef fishes in the world.
Chuuk Lagoon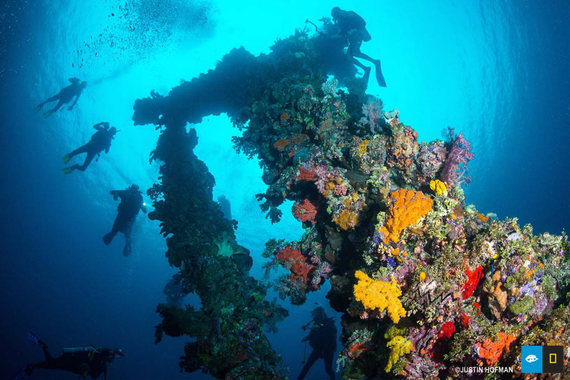 Chuuk Lagoon in Micronesia is a graveyard of over 40 World War II relics lying peacefully on the seafloor. They are slowly being reclaimed by the ocean, giving new life to vibrant coral.
Gold and blue snapper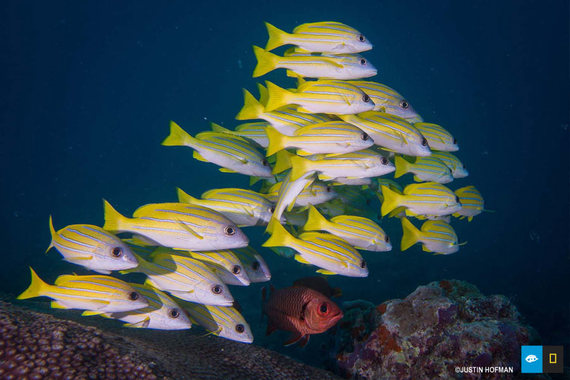 Abundant blue and gold snapper can be found in the South Pacific, as well as many places from Mexico to Ecuador. They are an important species to subsistence fisheries.
Jellyfish Lake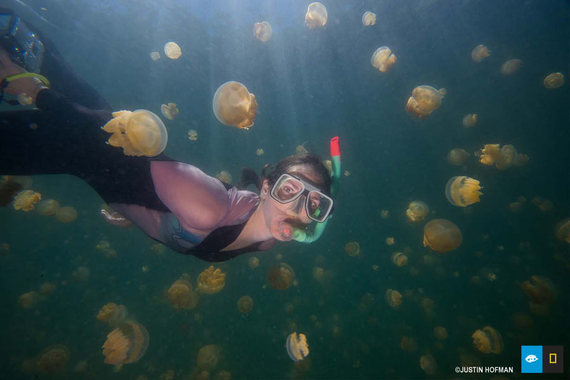 The jellyfish of Palau's famous Jellyfish Lake are stingless. Isolated from the ocean but fed seawater through a system of caves and cracks, these endemic jellies have evolved and lost their ability to sting. Swimming among them is a once-in-a-lifetime experience.
Norfolk Island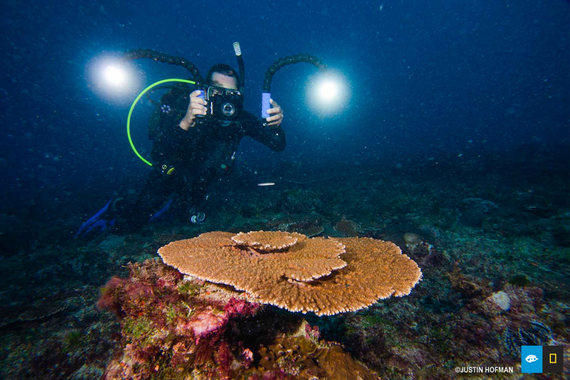 A diver from the National Geographic Orion photographing some of the strange corals that surround tiny Norfolk Island, located between Australia and New Zealand.
Barracuda at Palau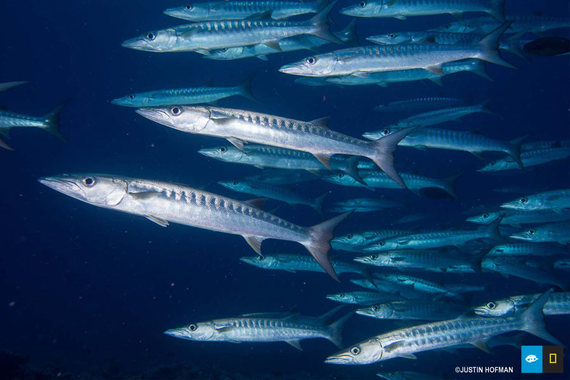 Barracuda can often be seen in abundance among the sandy channels of Palau's world-famous Blue Corner.
Blue Corner, Palau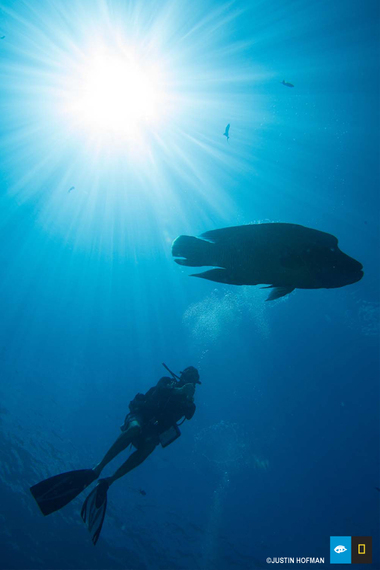 The strong currents of Palau's Blue Corner provide nutrients to sustain huge aggregations of fish and soft corals.
National Geographic Orion's ROV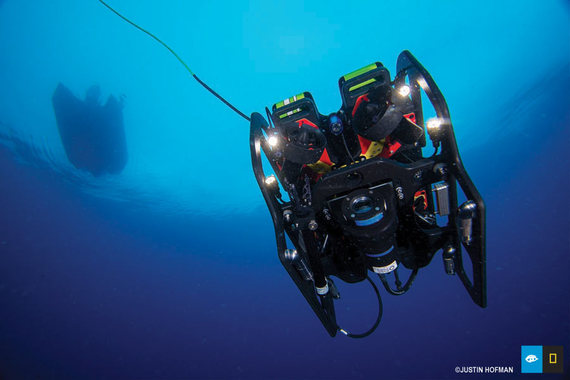 The remote operated vehicle aboard National Geographic Orion is capable of exploring depths far beyond the reach of any diver. Many of the undersea sites Orion sails have never been explored at this level. Opportunities abound for new discoveries.
National Geographic Orion will sail the South Pacific again in Fall 2014, one expedition, from Fiji to Tahiti, includes dives at six of the world's best, seldom-visited dive sites: the far-flung reefs of Kiribati, Fiji, Tonga, Samoa, the Northern Cook Islands, and Rangiroa.