New Year's Eve is to short, sequined dresses as the Kentucky Derby is to fancy, oversized hats. Stored in backs of closets and hard-to-reach shelves, the dresses and hats have a few hours each year to make a statement; even if that statement is "Hey, I think it's still cool to wear this."
You might not own a Derby hat but chances are you've worn or seen the unspoken sequined uniform on NYE. It's showy, it's short, and it's a great excuse to look like a disco ball. But in these unflashiest of times, there seemed to be a shortage of sparkle this December 31st. Light wasn't bouncing off dresses like it did back in 2007. (Women across the country had apparently thought twice about reusing that flapper-girl Halloween outfit.) Savvy ladies instead turned to the other ostentatious mini, and I for one loved it.
Once reserved only for Bob Mackie and Big Bird fans, this trend has been slowly gaining mainstream steam for a few months, and now the feather dress is so oiut that it's in. (Note that I wrote feather "dress" and not "headdress"--didn't want any confusion on that front.)
The old feather look and the new feather frock: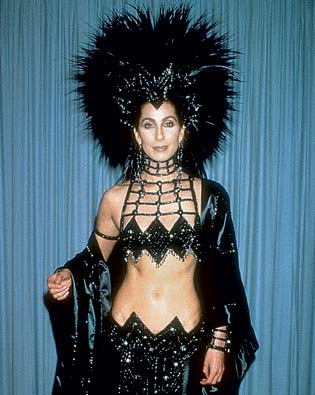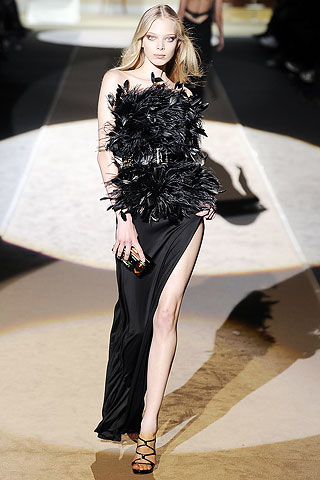 Mischa Barton totally agrees that bird is the word: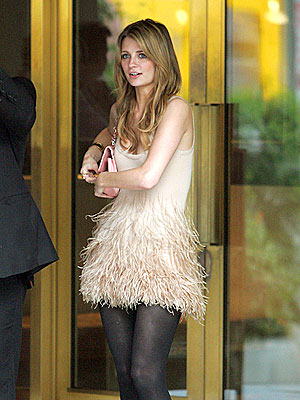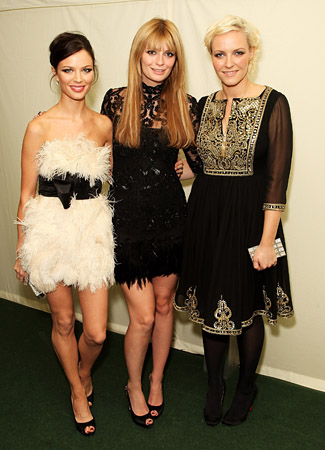 Blake Lively goes cuckoo for feathers: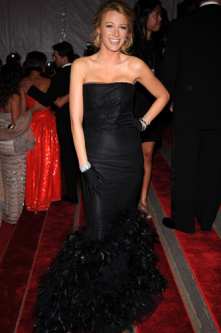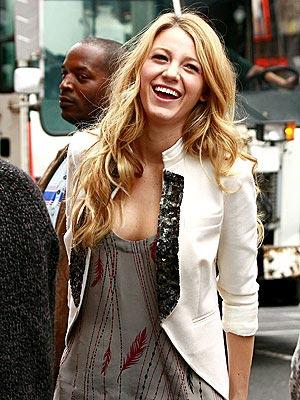 Feathers on the Spring '09 runways: Soaring to new heights? Tuleh and Christopher Kane think so: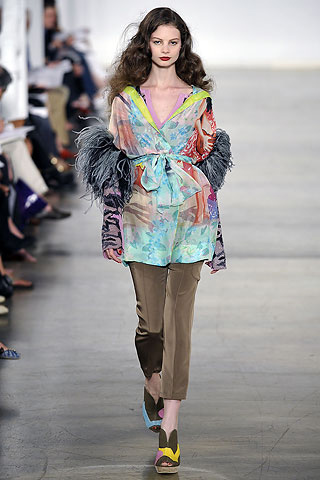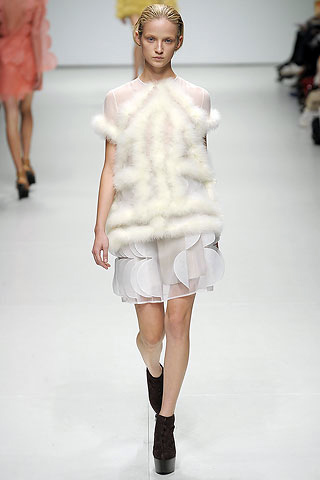 Louis Vuitton Feather Mini on model, on Madonna: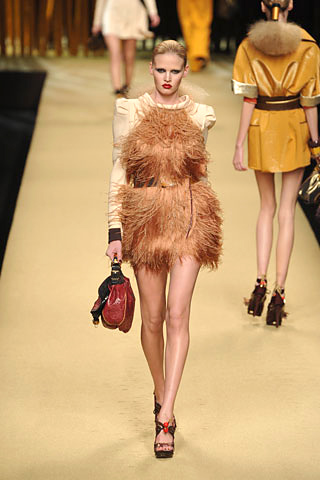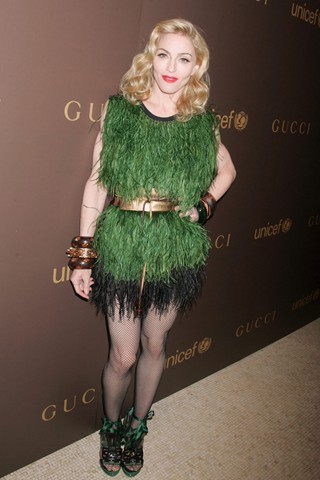 Spring plumage might not be for everyone, but little accents here and there can really make an outfit interesting without going over the top. Subtle and feminine feathers on clutches, shoes, and hemlines look chic and add texture to simple, clean-cut outfits. Where the sequin left off, the feather is picking up.
Get a grip on these: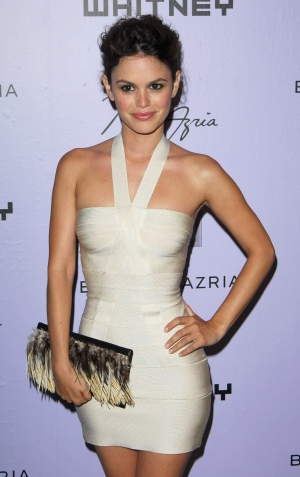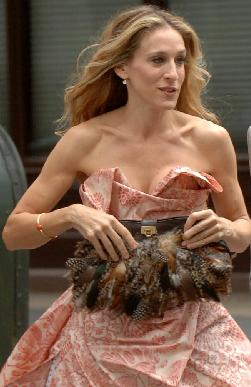 Feathered feet from Christian Dior and the Chanel runway: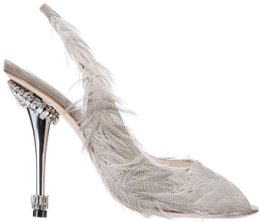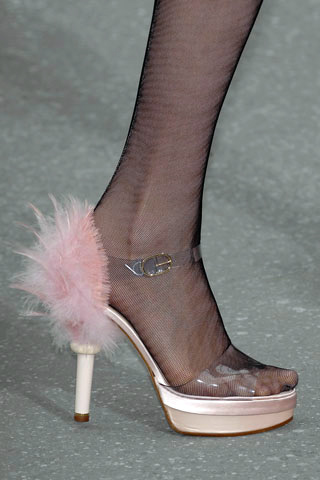 So have your sequins wait out the economic crisis in an old suitcase under the bed and don't be shy of a little plume action this spring. And when Saturday, May 2nd rolls around, bonus points if you put a feather in your hat.